I was 28 when I took my first solo trip (quite regret I didn't do it sooner). I buat keputusan to travel solo after I tengok balik pencapaian diri I sepanjang tahun 2015 – Boring. Thailand adalah destinasi solo I yang pertama. Orang tanya I, tak takut ke travel solo? Pada I, apa sahaja yang kita lakukan for the first time, perasaan takut dan nervous tu memang tak boleh elak. Tapi, I nekad untuk teruskan sebab I tahu kalau I tak mulakan, sampai bila pun I tak akan ke mana-mana. 
Jadi, for those out there yang masih tertanya-tanya okay tak kalau nak travel solo, here's what my first solo trip has taught me :
---
1. EVENTUALLY YOU WILL MEET OTHER TRAVELERS. 
Travelling solo does not always mean you're alone. Most often, you meet marvellous people along the way and make connections that last a lifetime. 
---
2. YOU MUST TAKE ACTION TO GET WHAT YOU WANT. 
The distance between your dreams & reality is called action.
---
3. TRAVELLING IS NOT THAT EXPENSIVE AS YOU THINK. 
You don't have to be rich to travel well.
---
4. BE AROUND PEOPLE WHO HAS THE SAME PASSION AS YOU.

 
Surround yourself with those on the same mission as you.
---
5. DON'T LET SOMEONE'S NEGATIVITY STOP YOU.
Your time is too valuable to be distracted by negative people.
---
6. YOU'RE NEVER TOO OLD TO START. 
You're never too old to move forward and make the rest of your life the very best of your life.
---
7. YOU NEED TO KNOW ANOTHER LANGUAGE ESPECIALLY ENGLISH.  
One language sets you in a corridor for life. Two languages open every door along the way.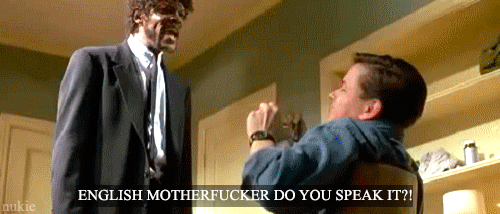 ---
8. LEARN HOW TO ADAPT. OPEN YOURSELF TO NEW EXPERIENCE.
When you travel, remember that a foreign country is not designed to make you comfortable, it is designed to make its own people comfortable.
---
9. DON'T WASTE YOUR MONEY ON THINGS THAT GETS YOU NOWHERE.
Fill your life with experiences, not things. Have stories to tell, not stuff to show.
---
10. TRAVEL ADDICTION IS A REAL THING. YOU CAN'T STOP ONCE YOU START. 
There is nothing like that feeling you get when you arrive at a place you have never been. It's addictive.