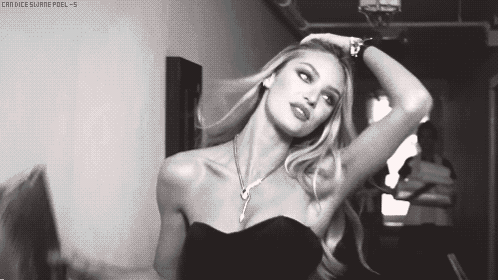 Intelligence is sexy, don't play stupid.
Never let anyone disturb your composure, deter your accomplishment or destroy your happiness.
If you're trapped between your feelings and what other people think is right, always go for  whatever makes you happy.
You can't be with someone you have a grudge against. Let it go or let them go.
Learn the difference between attention and affection.
Never do something permanently stupid just because you are temporary upset.
Giving up doesn't always mean that you are weak. Sometimes it means you are strong enough to let go.
Just because you can say whatever you want, doesn't mean you always should.
It is probably not nearly as big of a deal as you are making it out to be.
Always cross your legs when wearing a skirt.
You can't have a healthy relationship until you're happy with yourself.
Good relationships don't just happen. They take time, patience and two people who truly want to be together.
Life is far too important to be taken seriously.
Etiquette differs from country, cultures and social norms differences, so never take offense at the differences in etiquette. Respect, learn and accept the differences.
It is better to be absolutely ridiculous than absolutely boring.
It is better to know and be disappointed than never know and always wonder.
Smell nice or don't smell at all.
Don't be a home-wrecker.
There are a few cases where less is more does not apply.
If someone makes you upset than happy, they aren't worth your time.
Don't worry about what people think, they don't do it very often.
Haters only hate thing they cant get and people they can't be.
Even the biggest failure beats the hell out of never trying.
Count your blessing, not your blemish.
Men don't have to pay for everything. At least, be polite.
Always dress like you are going to see your worst enemy.
Mistakes are unavoidable. Learn to forgive yourself.
You should be able to make a man smile, with your clothes on.
Swallow your pride occasionally. It is not fattening.
Follow your heart but don't forget to take your brain with you.
Act you age, not your shoe size.
When you are angry, you have right to be angry but NEVER to be cruel.
Respect yourself. If you don't, others won't either.
Crying does not indicate that you are weak. Since birth,  it has always been a sign that you are alive.
Don't let people go under your skin, no matter how hard they try.
Never be a spectator to unfairness or stupidity.
If people are trying to bring you down, it only means you are above them.
Make up can make you look pretty, on the ouside. But it doesn't help if you are ugly on the inside. An ugly personality destroys a pretty face.
Come to love by not finding the perfect person, but seeing an imperfect person perfectly.
There are so many people out there that will tell you that you can't. What you've got to do  is turn around and say 'watch me'.
Forget what has hurt you in the past, but never forget what it has thought you.
Walk like you have three men walking behind you.
If you aren't happy being single, you won't be happy taken. Happiness comes from within not from men.
Beauty may get the attention but personality will capture the heart.
Even if you don't wear polish, keep your hands neat.
Please and thank you make the world a happier and more polite place.
Get off your phone when at the dinner table or spending time with family and friends.
Always try your best to steer clear of gossip chains.
Nobody likes a braggart.