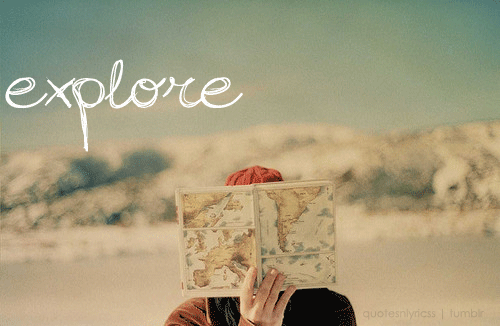 I want to explore the world. Grow on the inside out.
Experience raw, fierce happiness, love, wisdom, liberation, and hope.
I want to touch life with my fingers, make it ripple,
and feel the waves within myself.
I want to stand under an open sky.
A shocking blue open sky with fleecy white clouds.
I want to stand with my feet in the sand as the ocean crashes on me.
I want to lie in an endless field from sunrise to sunset to sunrise.
I want to run bare foot on damp green grass and feel the rain drops hitting me hard.
I want to experience life to the fullest and survive.
And then it is all about want. I want this, I want that.
I want to be free of want.
I look forward to being peaceful with everything just the way it is.
A woman who has a warmth in her heart, a woman who is still a girl at heart,
a woman who smiles the most sincere.
I want to dance the life out of me.
I want to run on the beach until my lungs give out and my body aches.
I want the wind to blow me away, the breeze to send chills through me, and someone to hold me so tight that I feel safe.
Then I want to use all my force to push away,
but still be held tight as ever and fall asleep like that.
I want to look at the world from a mountain top.
I want to stand, sit, and lie there.
I want to jump off a cliff and survive uninjured.
I want to jump off the highest cliff just for the experience.
I want to cook everything delicious and eat it with those I love.
I want to bloom like a flower and sail in a boat.
Burst with joy in my heart until I crave for no more.
I want to meet people. Interesting people. Sweet people.
People who find hope in the most stubbornly bleak places.
People who thrill me, exhilarate me, who have wonderful souls.
I want to know such people, be friends with them.
I want to talk, all night, all day long. Spill. And not care. And then listen.
I want to laugh my heart out, and have happy tears in my eyes.
I want to laugh out loud, so loud the world thinks I am mad.
Tilt my head back and laugh at the sky.
I don't want to care about the opinions of the world for once.
And I want a best friend beside me, or someone I love crazily, my parents, or my own daughter or son (in the future may be).
I want to love someone with crazy passion.
And be loved in the very same way.