Chatting has become one of the often used method of informal and formal communication. There are a lot of android apps available in Google Play to chat or message in our circle such as Whatsapp, Facebook Messenger and Wechat. And, there are many people whether adults or non-adults like to meet new people and chat online too! – either for fun or to make new friends. In previous times, we have used Yahoo Chatrooms to chat with strangers at random, but those days are gone. Today we are having a lot of android apps that we can easily install from Google Play, for free. The best about these apps is that they don't restrict to whom you can chat and secure to use.
Today i am going to share some of the Best Android Apps to chat and meet strangers that i am personally have tried before. I know there are many more out there but I find these more engaging and interesting among all, so i have listed here. If you think i missed any great app here, let me know in comments below.
1. DOONGLLE (ePENPAL).
---
2. MEOWCHAT.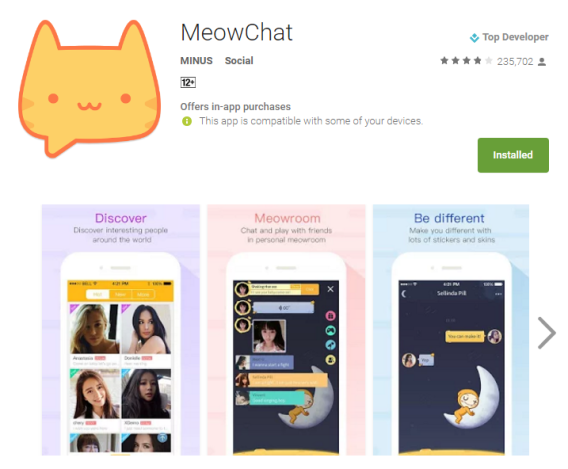 ---
3. COOKIE (9CHAT).
---
4. OKCUPID.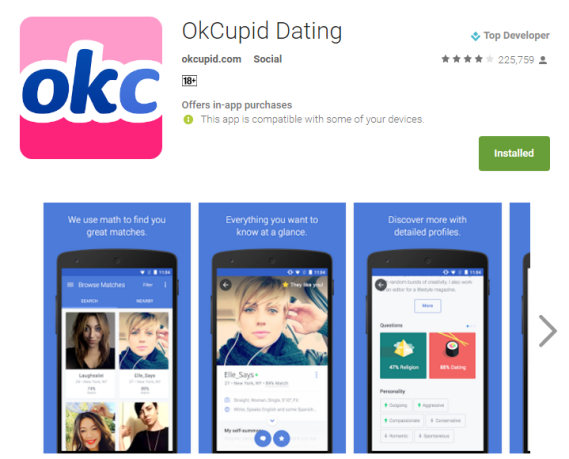 ---
5. OMEGLER / OMEGLE.
---
6. TINDER.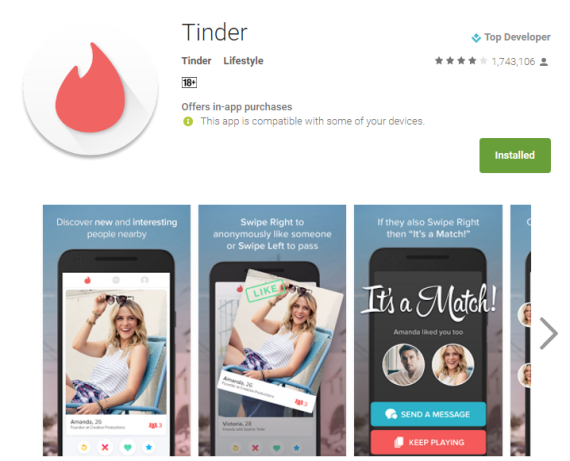 ---
7. WHISPER.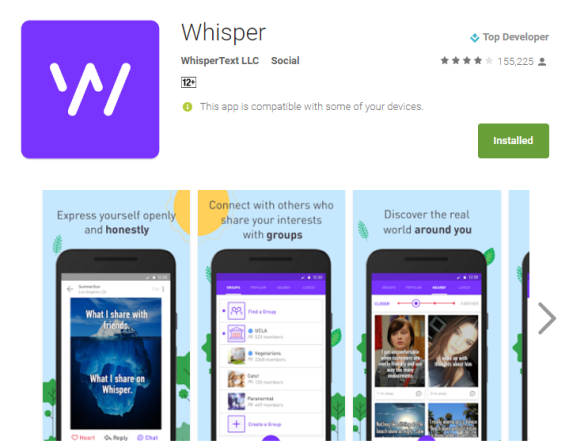 ---
8. CAMFROG.
---
9. AIRTRIPP.
---
10. CHATOUS.