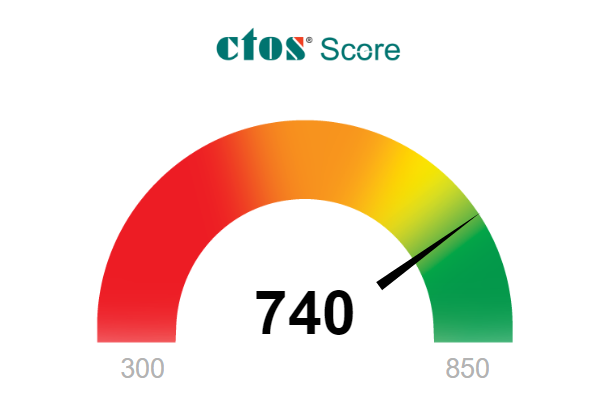 Apa itu CTOS?
Maksud akronim CTOS adalah Credit Tip Off Service (CTOS)
CTOS adalah sistem maklumat utama yang digunakan secara meluas oleh majoriti sistem kewangan negara, syarikat perdagangan dan perniagaan, firma undang-undang dan institusi lain. Tidak seperti CCRIS yang berada di bawah Bank Negara Malaysia (BNM), CTOS dimiliki dan diuruskan oleh sebuah syarikat Malaysia, selama lebih 20 tahun dengan tujuan membangunkan satu sistem untuk merekodkan bayaran yang tertunggak oleh peminjam. Maklumat diformatkan ke dalam pangkalan data elektronik yang menyediakan proses untuk memeriksa dengan mudah, cepat dan berkesan untuk permohonan pinjaman, kredit perdagangan dan perniagaan dan untuk membuat keputusan oleh pemberi kredit dan pemberi pinjaman.
Sumber-sumber maklumat CTOS adalah termasuk :
Notis undang-undang dalam akhbar

Carian di Suruhanjaya Syarikat Malaysia (SSM)

Warta dan penerbitan kerajaan.

Carian di Jabatan Insolvensi Malaysia

Jabatan Pendaftaran Negara

Carian di pendaftar pertubuhan.

Maklumat hubungan yang disediakan oleh pemiutang / litigators / penyokong perdagangan

Maklumat sukarela yang diberikan oleh subjek itu sendiri.
Nota: Hanya pelanggan berdaftar CTOS sahaja yang boleh mengakses Pangkalan Data Maklumat CTOS.
Cara untuk membuat semakan online CTOS adalah seperti berikut :
Layari laman web www.ctoscredit.com.my. dan klik Sign Up.

Masukkan Ic Number, Email dan pilih language preference (English or Malay). Selepas klik Next, akan keluar paparan untuk masukkan butiran diri. Scan salinan Ic (depan & belakang) sebab perlu di upload. Selepas upload salinan IC, masukkan phone number dan klik "Request TAC". TAC Code akan dihantar less than a minute. Dah settle masukkan TAC code, klik next dan akan keluar paparan seperti di bawah :

Klik Submit dan pilih soalan security.
Klik "Save Changes". Anda akan disuruh Log In semua. Masukkan IC number dan password (masa melengkapkan butiran diri dah siap-siap set password). 
Bila keluar paparan di atas, klik "I'm looking forward to it". Less than an hour report akan dihantar ke email dan juga akan appear dalam your profile seperti di bawah. 
I tak share my whole report for my privacy. Tapi, bersama paparan di atas, bila scroll lagi ke bawah akan nampak your Total Outstanding, Banking Payment History, Dishonoured Cheques and Legal Cases. 
So, apa tunggu lagi?! Boleh la semak sekarang.