Travel insurance is worth every cent because we never know what will happen to us while travelling. So, for those yang nak travel tu, having travel insurance is a MUST. Jangan ambil mudah because if anything happens to us, insurance adalah perkara pertama yang diperlukan especially when it comes to medical emergency.
Fyi, every insurance provider have their own special benefits. Me personally suka ambil insurance with AIG or AXA when i travel. But sometimes, i like to make comparison for the price and the policies. Then, i found this website – GoBear.com. This website compare various different travel insurance and it is easy to use! Here i show you how to use Gobear.
1) Pick your country.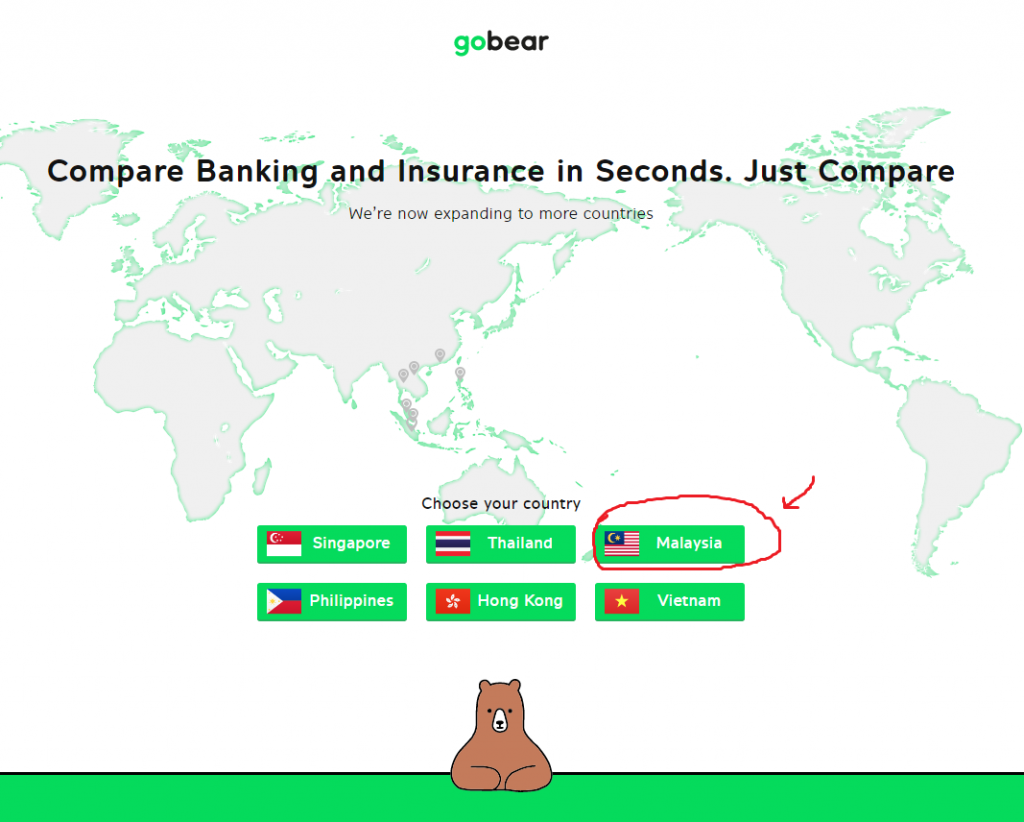 ---
2) Click "Insurance". You also can make comparison for Credit Card and Loans. 
---
3) When this page appear, put details of your trip and click "Let's Go".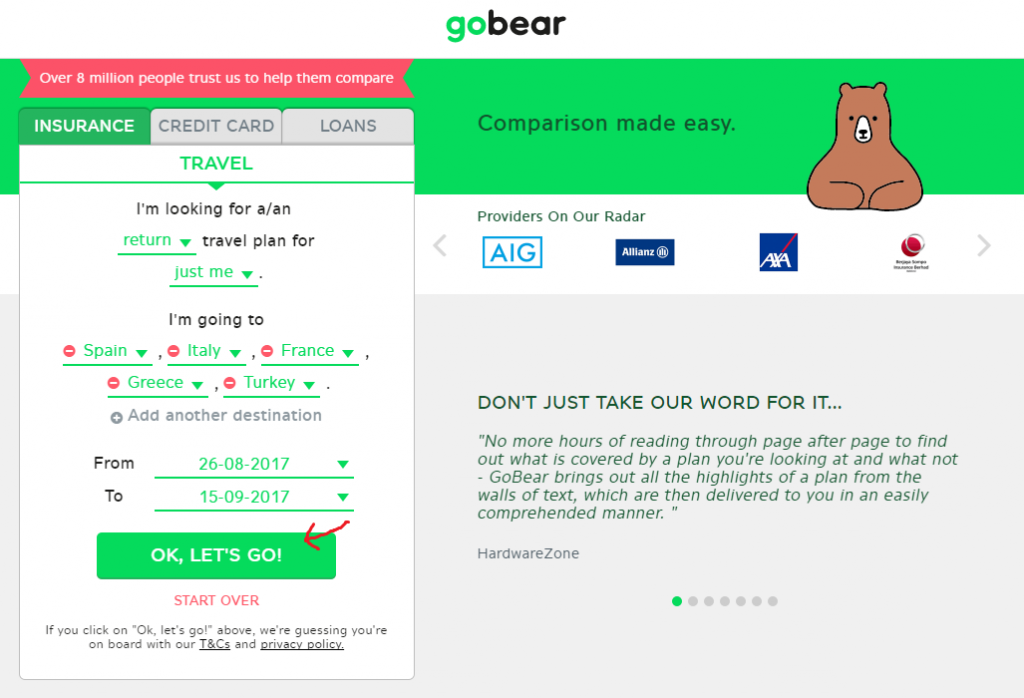 ---
4) Various travel insurance will appear with the price and policies. You just need to pick one and click "Go to Provider".
---
5) Gobear will directly connect you with the provider. 

6) Finally, you can buy the insurance with the provider. 
So easy right? I highly recommend this website if you want to buy travel insurance for your next trip.
Before i ended my post,
Most of international traveller buy travel insurance with World Nomads. But it is quite expensive. Quotation for my next trip almost RM500.00! Haha. For those who are interested, you can give it a try. You also can search and make comparison for international travel insurance here – Insuremytrip. 
Until then…
"If you can't afford travel insurance,

then you can't afford to travel"