We all have a terrible dating story (or many stories) of our own. Am i right? Unless you have been very, very lucky *congrats!* Me, personally, i don't have luck neither in love, dating or relationship. Even after terrible date, my friends and family told me I was being too picky, and that unless I relaxed my standards, I'd never get married. Ultimately, I decided that was ridiculous. If I nak cari someone to spend the rest of my life with, why wouldn't I be as choosy as possible right?
Okay, back to the main topic, meeting someone online bukan lagi something yang pelik these days. It is now the largest single way in which relationships start. Probably because orang zaman sekarang banyak habiskan masa with the internet. Writing this post myself actually reminded me of my own internet adventures. I mostly met good guys who respect and admires me but I've also met guys who acted badly, who judged me for no reason at all.*yang macam sakit mental pun ada*. But one thing i cannot deny about meeting all these people online, it was fun. I've learned so many things such as culture, language, including how weird and strange people can be too. So, if you want to do the same thing, the main key here is to be EXTRA careful. I ni tak ada la pro sangat tapi since i ada experiences – both good and bad, i'm giving you the advice that took me years to learn. For those who really need it, enjoy!
---
1. Choose your website or apps wisely.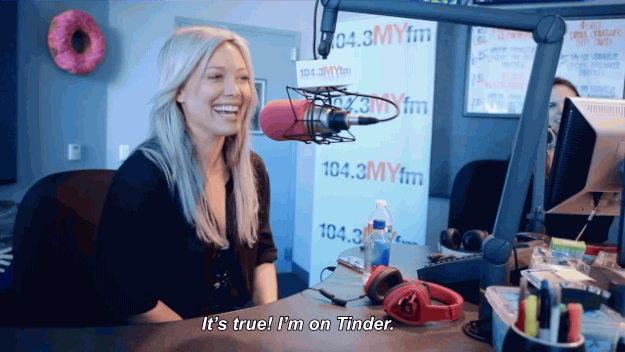 Setiap dating website dan app adalah menjadi tarikan golongan tertentu. Like example : Tinder – to make this account you kena connect with facebook. Technically, you can easily find this person on facebook dan users adalah yang tinggal berhampiran dengan you ataupun dari jarak yang you telah tetapkan. Okcupid – One of the most popular dating website. You boleh jumpa banyak orang yang bekerjaya in here. Asiandating.com – People who are looking for asian people. Kebanyakannya berumur in their late 30s dan ke atas. 

All dating website dan app ada fake account. Make sure you tahu nak bezakan. 

You boleh cuba semua website and app. But, lagi senang if you dah tahu which website dan app yang sesuai untuk you. Jadi masa you tak banyak terbuang. 
---
2. Setting up your profile.
Create Username yang menarik perhatian. Contohnya, you can emphasize your physical characteristics – If you have blonde hair you can try Blondiebabe or something like that.

Profile photo should me more natural. Jangan guna photo yang bukan nampak macam you. Maksud i, jangan guna photo yang you edit melampau. Then, upload 4-5 photos untuk profile album. Tak perlu banyak-banyak dan make sure bukan semua photo adalah selfies.

Remember, your goal here is to create engaging profile that piques people's interest and makes them want to know more about you. Write something interesting about you but not too much.
---
3. Avoid sharing personal information.
Do not share your First Name and Last name.

Do not share where you live (your address).

Do not share about your workplace.

Do not share anything personal about you.

Do not share your phone number / your email on your profile.
---
4. Look into the background of people you meet.
Once you've started talking to someone regularly, it may be time to do a little "stalking" before you meet up in person. Find his facebook, instagram, or any other social media that connected to his name or username.

If you can't find any, ask him what's his facebook or instagram. Most of people are lying when they said they don't have any.

Look carefully at their social media page. Tengok kalau ada mutual friends. Then, tengok with who he surround himself with and how his interactions with others. You can usually tell who they are by their social media.
---
5. Send messages to people you like instead of only responding.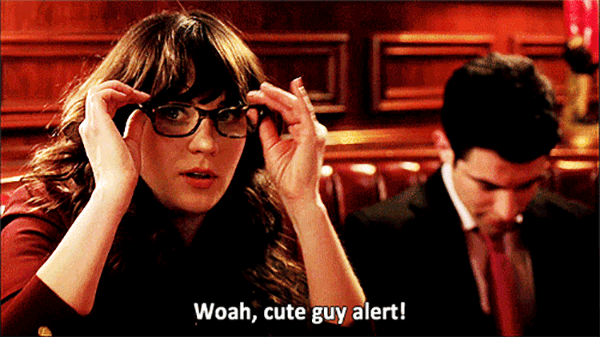 If you see a profile you like, by all means send him a message. Zaman sekarang ni dah tak ada istilah "perigi cari timba". It is OK to make the first move. Try messages with open-ended questions or engaging comments on his or her profile. If dia interested, dia akan reply. Even kalau dia reply but he seems uninterested, at least you tried.
---
6. Take it slow.
Keep your emotions in check. Keep conversations focused on common outside interests, such as music or movies, and avoid talking too much about your own life or your thoughts and feelings.

Remember, you met him online. Mungkin apa yang dia share adalah fake. Don't get too excited. Don't believe in everything he says.

Jangan sesekali be in a relationship with him selagi tak jumpa in person or at least video call.
---
7. You don't need to keep talking to someone if it is not fun anymore.

One thing about meeting someone online, you will get bored. Unless that person is interesting.

If you realized that this person like talking to literally anyone, it's OK to just stop responding.
---
8. Exchange phone number and talk on the phone. 
Bila you rasa rasa confident about him, you can always trade phone numbers atau exhange emails first, then talk on the phone and finally video chat, all before the meeting. Do one or more of these steps, whatever makes you feel comfortable and safe.
---
9. Meet In A Public Area.
No matter how much you have chatted with your potential date, you are still meeting a stranger from the Internet and need to make safety a priority.

You choose the place to meet. Not him. Choose a place where you're comfortable. Tapi dalam masa yang sama, if you risau dia akan tahu mana you tinggal, jangan jumpa di tempat yang terlalu dekat dengan rumah you atau tempat kerja you.

Jumpa pada waktu siang. Tapi, kalau both only available in the evening, cari tempat yang typically busy at the time you're planning to meet.

You tell him where to meet. Bukan dia datang ambil you di 

rumah. Don't get in a vehicle with someone you don't know you can trust. Rely on your own transportation as much as possible.

If dia ajak pergi mana-mana with him, don't go. Don't go anywhere else where the person could potentially isolate you from your transportation.

Bring a friend if you're really nervous about meeting the person expecially if you're meeting the person further away from home, or in an unfamiliar part of town.

Always take personal belongings with you. Contohnya kalau nak pergi restroom, jangan tinggal your purse or handphone with him or atas meja. Treat him as a stranger and don't give him access to your private information

Wear something nice and simple but look stylish and classy. Wear outfits that don't show too much skin. Don't put too much make up too.

If you don't know self-defense, bawa pepper spray.

Let a close friend or family member know you are meeting and where you will be.
---
10. You can just leave if the date isn't going well. 
Mungkin orang yang you nak jumpa tak seperti apa yang you sangka. In this case, remember that you don't owe anyone anything. If you feel that you need to leave, just do it.

Or, if you feel like you're not safe, get out of there as quickly as possible.

Mana pun tempat you pilih, you need to plan your escape route. Jadi if anything happens, you can leave the place quickly.

Before you leave (if you don't like him for some reason and you don't want to hurt his feeling), be polite. You can say something like "I'd love to stay and chat but I have to be up super early tomorrow so maybe another time" or "Would you excuse me? I have to go home and feed my cat". 
Good luck!