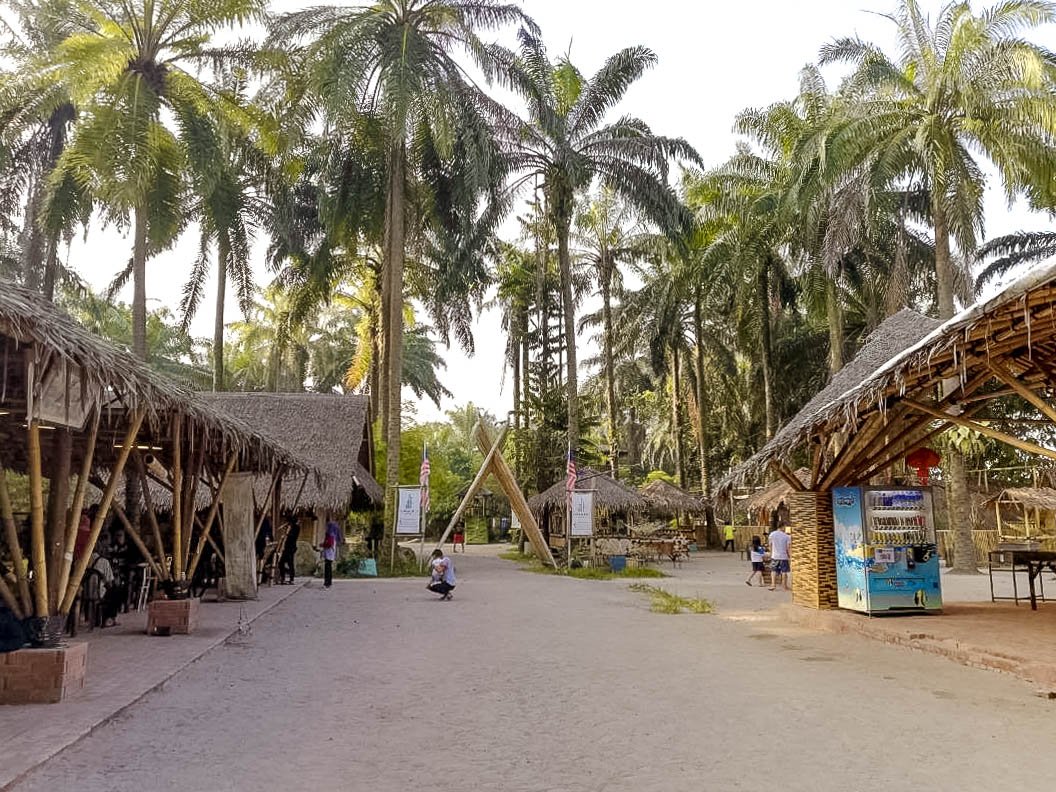 Hey guys! Last week on Chinese New Year i berkesempatan untuk pergi ke Tadom Hill Resorts (Yay! Finally!). Dah lama dah i nak ke sini, tercapai juga akhirnya. Hehe. Anyway, Tadom Hill Resorts ni memang sangat popular. People keep talking and sharing about it on the Internet dari tahun 2016 lagi. Yang i ni pun bila dapat tahu, of course la i nak pergi, tambah-tambah lagi Tadom Hill ni memang sesuai untuk nature lover macam i. Makanya, i pun buat la plan dengan my old friend and we called it "reunion trip". Eh, kenapa "reunion trip"? Apa yang special? Well… it's a long story. To make it short, we haven't met for 15 years! We both have so many things to catch up on and we do it on a trip. 🙂
---
Kemudahan Di Tadom Hill Resorts.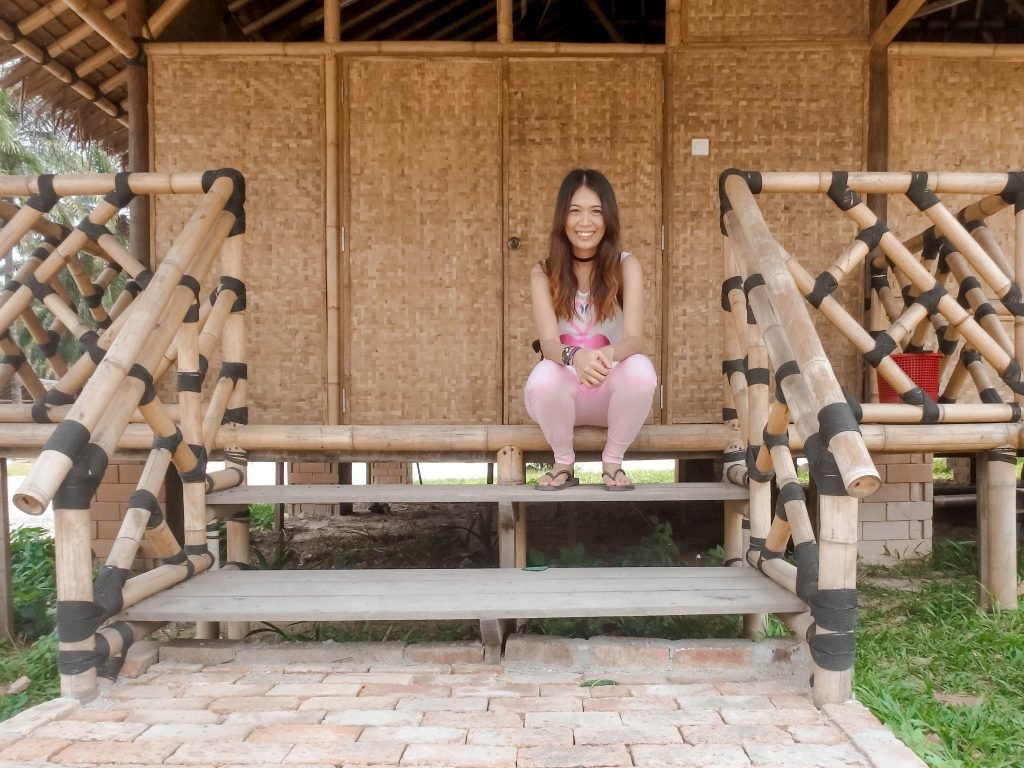 Setiap kemudahan di Tadom Hill dibina menggunakan buluh (dalam bahasa inggerisnya "Bamboo" hokay). Penginapan boleh rujuk di sini : Accommodation
We booked "Bamboo Lakeside Tents Site" which we regret it later. Haha. The tent tak menghadap lake dan our tent betul-betul berhadapan dengan gazebo. Bila buka pintu je, terus nampak orang. Sangat berbeza dengan "Bamboo Garden Tents Site". Landskap sangat cantik untuk bergambar, more privacy dan yang paling penting – dekat dengan toilet. Kalau jenis macam i yang selalu terjaga tengah malam nak ke toilet ni, memang i tak recommend untuk book lakeside tents. Kalau tak, jadi macam i pukul 3 pagi, tengah sunyi, bunyi anjing menyalak, redha je berjalan sorang-sorang ke toilet. Haha. 
Parking disediakan. Free je. Tapi kalau boleh, datang awal. Tadom Hill ni i tengok selalu je ramai orang. Pagi-pagi lagi pukul 8.30 dah beratur panjang. Nak masuk sini, kalau tak nak bermalam, boleh beli Day Pass. Tapi kena tunggu angka giliran baru boleh masuk. Katakan if you dah booked online untuk menginap, boleh je datang awal untuk berjalan di sekitar kawasan Tadom Hill ni. Tak perlu tunggu sampai pukul 3.00pm waktu check in. Just tunjuk maklumat reservation confirmation di kaunter security, dia akan bagi "visitor pass" yang diperbuat daripada buluh dan akan suruh you pergi ke kaunter check in. Di kaunter check in nanti, bagi maklumat reservation dan bagitahu receptionist tu you nak berjalan di sekitar kawasan Tadom Hill sebelum check in. Dia akan bagi gelang "Tadom Groove".
Fyi, once you dah booked untuk menginap, you tak perlu lagi bayar untuk bermain di lake. Begitu juga breakfast. Harga dah termasuk sekali dengan penginapan. Oleh itu, pergi la main air di lake tu sampai lebam. 
Untuk tempat makan pula, dalam Tadom Hill ni ada 2 restaurants ; local foods dan western foods. We tried both. Sedap. Terutama western. Kalau sampai sini, wajib makan di restaurant western foods ni okay! (*perghh..terliur bila fikir balik black pepper sauce untuk chicken grilled yang i makan malam tuh…sedapnyaaaaaaaaaaa*)
To know more about the facilities, boleh rujuk sini : Facilities
---
Siapa Yang Sesuai Datang Ke Sini? 
Nature lovers for sure! Green everywhere. Dapat rasa suasana kampung. Sangat tenang. Jauh dari bandar. 

Group yang nak buat reunion. Boleh sewa BBQ Gazebo untuk buat BBQ. Grill pun boleh sewa but nak bawa set bbq sendiri pun boleh. 

Family. Boleh book chalet. 

Group of friends. 
P/s : Not suitable for honeymoon couple. 
---
Aktiviti Apa Yang Ada? 
To be honest, masa mula-mula sampai, we both mati akal tak tau apa je aktiviti yang sesuai for us. Dengan panasnya ya amat. Ramai orang lagi. We got bored dan lepak di tree house sampai pukul 3.00pm. Then, we checked-in, took shower, rehat sekejap dan keluar balik untuk buat outdoor activity. 
Aktiviti yang menjadi tarikan utama di Tadom Hill sebenarnya adalah di lake. Ada rakit, buaian, rope swing, etc. But we both decided tak nak main air di lake since ada bau yang kurang menyenangkan (mungkin pada orang lain tak).  
p/s : One thing we cannot denied, the lake has beautiful view.
ATV ride. Okay, listen, if you come to Tadom Hill, i sangat recommend untuk buat aktiviti ATV ride ni. Highly recommended. We both yang pada asalnya rasa bosan, terus hilang rasa bosan tu. Haha. It was really fun! Our instructor pun sangat sporting layankan je our request to take photos and videos of us riding the ATV.
Okay, gambar ni i sempat snap to show you guys apa lagi activities yang ada : 
---
What to Pack?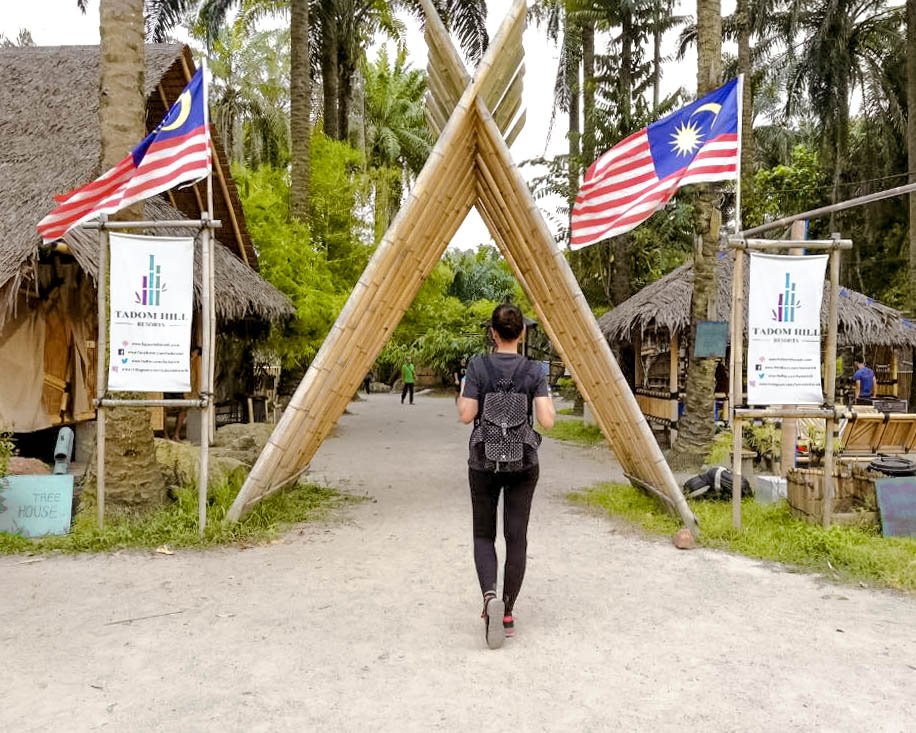 Kalau datang sini tak perlu nak mekap tebal-tebal atau nak cantik-cantik. Simpan je kasut tinggi, dress, baju kurung atau blouse dalam almari. Just pakai dan bawa simple casual wear. Bawa sunblock. Toiletries is a must sebab dalam toilet memang tak disediakan pun. Tuala. Sport shoes (if ada plan nak naik ATV or buat flying fox), selipar. Bawa 1 backpack is more than enough. Tent sangat kecil dan muat-muat tilam je. Bawa travel adapter / power bank ataupun power extension socket sebab plug ada 1 jer. Bawa barang mengikut keperluan. 
---
Our Reviews…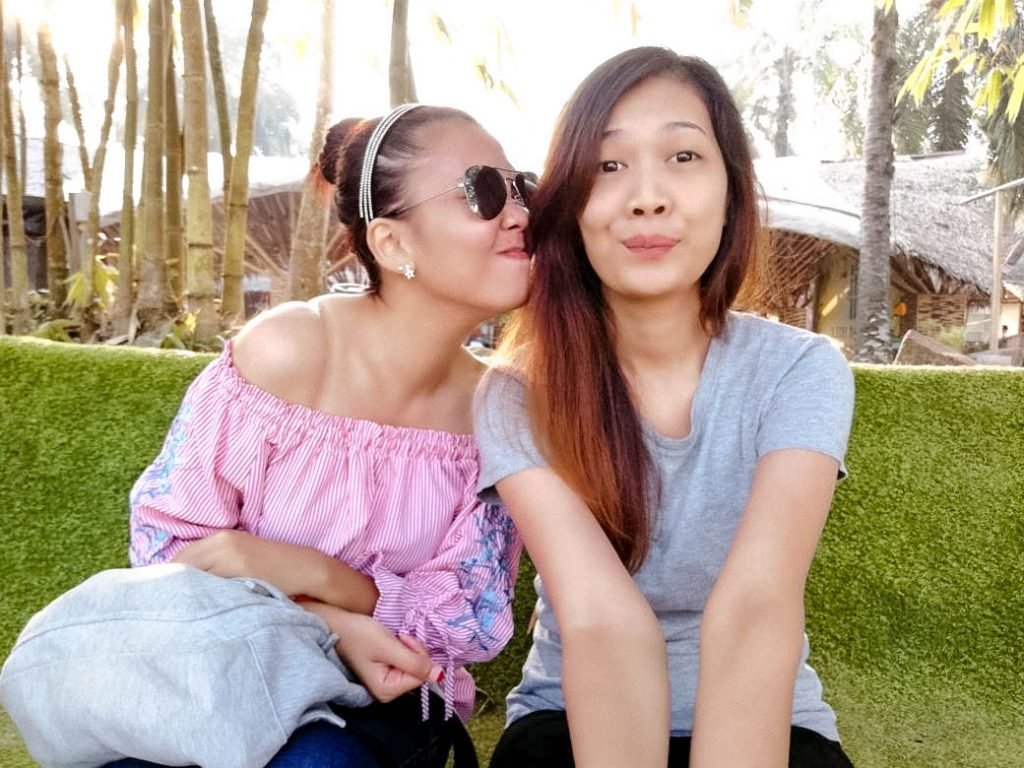 It's a very nice place to break away from hectic city life. Cuma maybe we went there on public holiday, so crowded la sikit. Bila dah petang around 6.30, orang pun makin berkurang, (hanya tinggal yang menginap di Tadom Hill ni sahaja), baru la rasa sunyi dan tenang. We like the campfire they make at night. But we think, if someone sits by a campfire, bring a guitar, sing a song, more and more people will come to join, including us! 
Tadom Hill is a unique place and people who visit this place need to appreciate it. Dari segi kebersihan, Tadom Hill need improvement but orang yang datang sini pun kena bagi kerjasama not to throw your trash everywhere or even vandalize this place. 
Dari segi activities, nothing much to do here. Most people come here for the lake. But, ATV ride betul-betul menyelamatkan. Haha. 45 minutes ride termasuk turun naik bukit, redah lecak, redah lubang, redah pokok-pokok. It was worth it! Ada activity lain juga termasuk permainan traditional. But i think this kind of activities sesuai untuk foreigner. Macam orang Malaysia ni dah puas main. We hope Tadom Hill akan tambah lagi activity yang menarik. 
If you ada plan nak ke sini, beli day pass pun dah okay. Tapi kalau nak rasa suasana malam, boleh book "Bamboo Garden Tents Site" (recommended). Tapi, if you datang dengan group, book je hammock. Ada kelainan sikit. 🙂 
Okay guys! If you have anything to ask, just sent me an email through the contact form. Until then…