Hey guys! I just got back from Hanoi, Vietnam. It was a great trip but I got severely sunburned..  🙁 *sob* sob*
Okay, why Hanoi? not Ho Chi Minh city? Well..I'm not a big fan of city. Whenever i travel, i akan pilih tempat yang popular with nature. Sebab itulah trip ke Vietnam ni i pilih Hanoi. 
Btw, trip i ni tak ada la solo trip mana pun. Plan awalnya memang solo but later my best friend last minute beli flight ticket ke Hanoi (sehari sebelum my flight). I arrived in Hanoi in the afternoon (Air Asia) and she arrived there at midnight (Vietnam Airlines). Accommodations i dah arranged a month before my trip (dah bayar semua). So, when my friend arrived, she just need to pay the difference for the room upgrade. 
---
Flight Ticket
I beli my flight ticket bulan Disember 2017 – Harga RM345.90 but i ada tambah beli makanan & seat. Jumlah keseluruhan adalah RM384.90. I dengan Airasia ni i tak boleh nak ikut random seat yang Air Asia bagi. I cepat stress kalau duduk seat tengah tambah-tambah lagi bila passenger sebelah atau depan i tak ada manner. Sebab itulah camne pun i akan laburkan duit i untuk beli front seat atau hot seat. Untuk yang jenis cepat lapar macam i, i sangat recommend untuk pre-book your meals. RM10.00 je & free mineral water (cup). If beli dalam flight, harga jadi RM15.00 dan air pun kena beli. Okie dokie?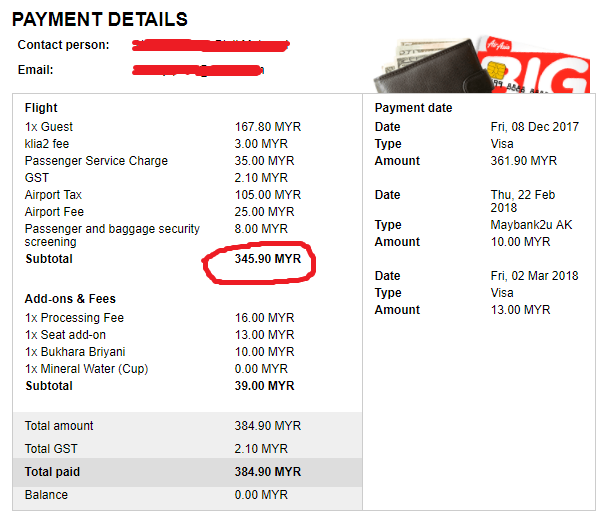 ---
Where to Stay In Hanoi 
Without doubt, Old Quater or Hoan Kiem District. Dekat dengan segala-galanya. Hostel memang bersepah-sepah kat sini. Jadi, kalau nak ke Hanoi, pastikan book hotel atau hostel yang terletak di area sini. Macam i, i stayed 4 malam di Box Hotel Hanoi dan 1 malam di Finnegans Hotel. 
Box Hotel Hanoi : Macam nama dia juga, memang bilik di sini ala-ala kotak. I booked standard twin room. Nak murah lagi boleh book katil di dormitory room. Apa yang best di hotel ni adalah location dan juga tour service. I sangat recommend untuk ambil tour service  di Box Hotel ni walaupun you tak stay di sini. Package yang ditawarkan memang sesuai untuk backpacker. 
Finnegans Hotel : Untuk malam akhir i di Hanoi, i booked hotel ni (actually mana-mana pun i travel, malam akhir i akan check in di hotel yang lebih mahal dan selesa to pamper myself). Memang tak menyesal i booked hotel ni. Excellent hotel, great location, friendly staff, very clean and it's affordable. Highly recommended. 
My accommodations cost : 44 usd / 4 nights (Box Hotel Hanoi – Twin Room – no breakfast) & 43 usd / 1 night (Finnegans Hotel – Honeymoon suite with balcony – Breakfast included)
---
Transportation. 
Firstly i nak mention, kalau boleh, arrange airport transfer awal-awal dengan hotel yang you booked. Tapi, dalam masa yang sama, you tak boleh berharap "airport transfer" ni ada for you bila you arrived. Both me and my friend kena ambil taxi di airport sebab tak ada pun airport transfer for us (padahal memang dah booked). Not only us, bila sembang dengan traveller lain pun (from different hotel), diorang kena benda yang sama. Jadi, if suddenly your airport transfer tak ada di airport, jangan risau. Cari signboard "TAXI" di arrival hall. Make sure harga taxi ke Old Quater di antara 13usd-18usd (18usd ni pun kira dah paling mahal dah ; my friend kena 16 usd). Kalau lebih dari 18usd jangan ambil.
Selain tu, untuk berjalan-jalan di Hanoi city, you boleh pakai Uber & Grab. Grab motor bersepah-sepah. Beca pun ada. Standard harga beca kat sini 150,000.00 dong/person. Paling murah boleh dapat 100,000.00 dong/person. Tapi since i ni tak sampai hati, i bayar 125,000.00 dong/person. Di Hanoi ni actually senang nak cari transportation. Nak sewa motor or basikal pun boleh. Kalau nak sihat macam i, jalan kaki je. Hehe.
My transportations cost : 18 usd (Airport to Box Hotel) , 13 usd (Finnegans Hotel to Airport), 7 usd (Taxi – we got lost somewhere around Old Quater), 5.49 usd (Beca from Ho Lo Prison to Al-Noor Mosque). 
---
Tour Services 
Kalau datang ke Hanoi, nak tak nak memang kena ambil tour services. You tak perlu nak book awal-awal. Bila dah sampai Hanoi, baru pergi book. Tour service di Hanoi ni banyak. Kalau malas nak cari, just book je tour di hotel yang you menginap. Pihak hotel boleh uruskan. Tak pun, boleh pergi cari Box Hotel dan book tour di situ. 
Btw, I ingatkan 6 hari 5 malam ni cukup nak explore Hanoi. Rupanya tak juga. I hanya ada 4 hari je (tak termasuk hari sampai & balik) untuk explore. 2nd day di Hanoi i ambil Ha Long Bay tour. Package termasuk makan tengahari. Perjalanan ambil masa 4 jam dari Hanoi. If nak murah sikit, jangan ambil aktiviti kayak atau bamboo boat. Kalau nak bermalam (which i tak recommend pun) boleh ambil package bermalam. Actually untuk  ke Ha Long Bay ni, day tour pun dah cukup. Pergi pagi balik malam.  
Hari ke-3, i ambil Sapa Tour untuk 2 hari 1 malam. Aktiviti di Sapa adalah hiking & trekking. Package termasuk lunch, dinner & breakfast dan bermalam di homestay with locals. I akan cerita dengan lebih detail di next post i (part II). 
Hari ke-5, i tak ambil tour. I buat city tour sendiri je. I googled mana tourist attraction di Hanoi city dan i jalan kaki pergi guna GPS. 
My tour services cost : 45 usd (Ha Long Bay Tour – Day Tour), 50 usd (Sapa Tour – 2 days 1 night).
If tak nak ambil Sapa Tour, I sangat recommend untuk ambil Tam Coc day tour (40 usd) & Ninh Binh day tour (40 usd). I ni sebab tak cukup masa je. Kalau tak both tour ni pun i ambil. Maybe next time bila i ke Hanoi lagi.
---
Food And Drinks 
For non-muslim senang je nak cari makanan di Hanoi ni. For muslim, boleh pergi ke Zaynab restaurant (sebelah Al-Noor Mosque), Namaste restaurant & D'lions restaurant. Tak banyak restaurant halal di Hanoi ni. Nak senang, bawa je makanan dari Malaysia. Maggi tu haruslah kena ada. 
---
Internet Connection
If you datang with group, i recommend untuk sewa portable wifi dari Malaysia. But if datang less than 3 person, salah sorang beli je simcard di Vietnam ; unlimited data untuk 10 hari. Then, boleh share internet pakai portable hotspot dekat phone. Internet di Vietnam ni memang laju gila. I sendiri pun macam tak boleh nak percaya lagi. Haha.
---
What To Pack 
Sebelum i ke Hanoi, i buat research dahulu mengenai cuaca di Hanoi since i tahu Hanoi ni ada 4 musim. I pergi penghujung bulan 2 which is masih musim sejuk (actually tak sejuk mana pun sebab dah penghujung musim sejuk). Suhu around 20-21°C. Make sure sebelum you ke Hanoi, buat research mengenai cuaca di sana. So, you tahu apa you boleh pack. If ada plan nak ke Sapa, bawa hiking shoes. Jangan salah bawa kasut macam i. Kaki i sakit gila. Habis kuku i tukar jadi warna purple. Haha. Hiking di Sapa mountain memang agak susah. Even dalam group i yang biasa hiking pun cakap susah. Bawa sunblock, slipper, enough clothes, Instant noodles and your travel essential.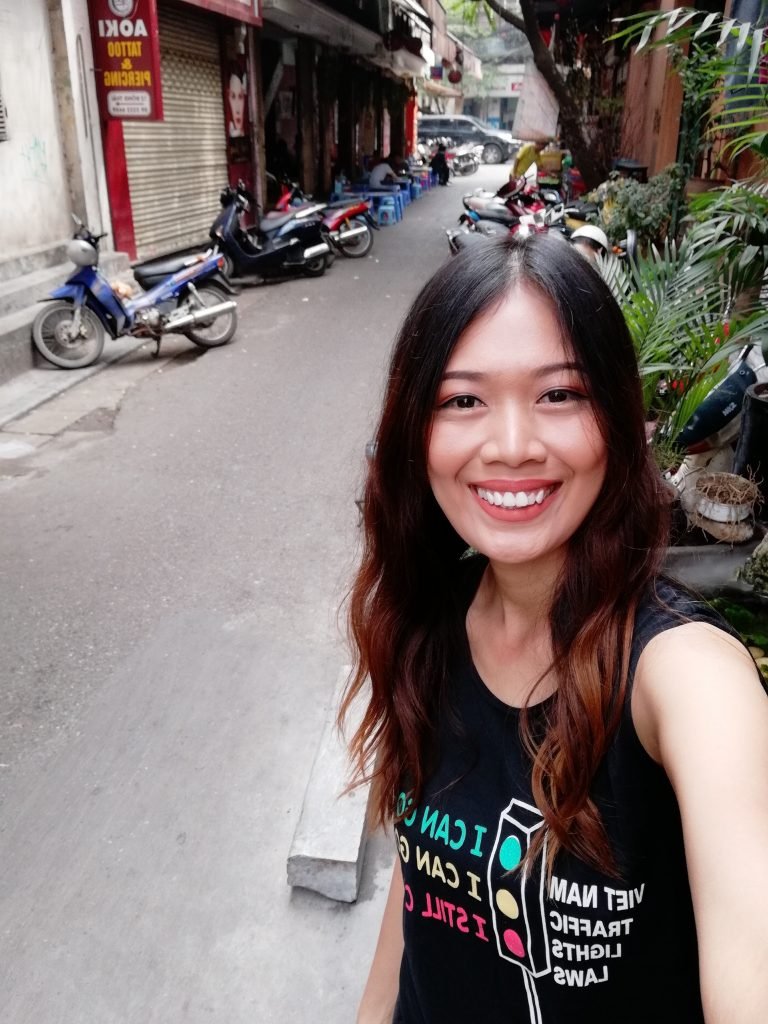 ---
Safety in Hanoi
Jangan lupa, sebelum bertolak ke Hanoi, beli travel insurance siap-siap because you never know what will happen to you bila berada di negara orang. Bercakap mengenai safety ni, pada i, selagi you pandai jaga diri, tahu mana tempat you boleh pergi, mana tak, you will be fine. Bahaya tu ada di mana-mana. I ada dengar cerita-cerita tak baik about Vietnam, Taxi scam, etc, but Alhamdulillah, tak ada benda-benda tak baik pun berlaku dekat i. Taxi driver even taught me how to use Vietnamese dong. Peniaga kedai souvenir help me and my friend with our money and told us to be careful when we use it because we were confused with the currency. Cuma, one thing yang you betul-betul kena prepare sebelum ke Hanoi adalah keberanian you untuk cross the road. Apparently, there is no traffic laws in here. Haha. Kalau ada pun, tak seperti Malaysia. 
Continue to Part II here – Solo Travel 2018 : Panduan Percutian Ke Hanoi, Vietnam (Part II).