I dah cuba beberapa currency converter tetapi pada i, app ni yang paling senang dan simple. I've been using this app semenjak i mula travel. Ada lebih 200 world currency dan akan update exchange rates with a single button click. 
---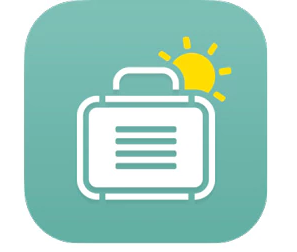 Ramai orang tak suka packing barang. Betul tak? Nak sediakan list bagai. Kadang-kadang ada je barang yang tertinggal walaupun dah check banyak kali. Okay, Packpoint app ni adalah app yang i gunakan untuk organize my packing list based on my travel activity, jangka masa travel & the weather during my trip. 
---
Not all countries are using English as their other language. With this app, at least it can translate the language with just a single button click. Contohnya, you can't understand the language in the menu at the restaurant, just take the photo and let this app translate it for you.
---
I selalunya akan install apa sahaja airline's app yang i guna for my trip. Contohnya if i pakai Turkish airlines, i akan install their app.  Senang untuk i check my booking, to modify and to check in.  
---
Sama juga macam airlines, Hotel Booking apps memudahkan i untuk tengok my booking number. Jadi tak perlu la i bawa hardcopy untuk check in hotel. I usually pakai Booking.com & Agoda. Untuk booking 4-5 star hotel i guna Accor & Airbnb for unique accommodation. 
---
The thing i like about Traveloka is the coupons! The price after the coupon codes is always much cheaper than any other hotel booking websites. Harga hotel & diskaun dalam traveloka app pun sometimes berbeza dari their website.
---
Bila travel i banyak ambil gambar. Gambar selalunya i akan kumpul dahulu untuk i edit after balik dari my trip. Tapi, kadang-kadang tu, excited punya pasal, i memang tak sabar nak share dalam Instagram. Jadi, i akan use this app for a quick edit. Oh, and i use VSCO app too!
---
This is a great app to use if you are planning to go Indonesia, Thailand & Turkey (I wish the developer will put more country in the future!). Cara pakai app ni senang je, just jawab beberapa soalan about the trip and they will give you recommendations and help you to plan your entire trip. 
---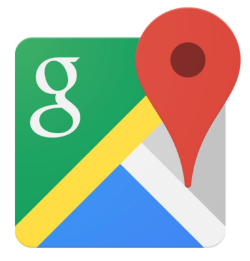 Google Map adalah app yang wajib ada dalam phone i tak kira la kemana pun i pergi. It helps me to find the right place during my trip terutama bila i sesat (i ni selalu je sesat sebenarnya walaupun pakai map) Haha.   
---
Setiap kali i nak ke KLIA atau balik dari KLIA, i akan pakai Grab atau Uber. Murah la sikit kalau nak compare dengan Taxi. Kalau you ni jenis macam i, nak senang je – ada orang ambil & hantar sampai depan rumah, pakai la this app.