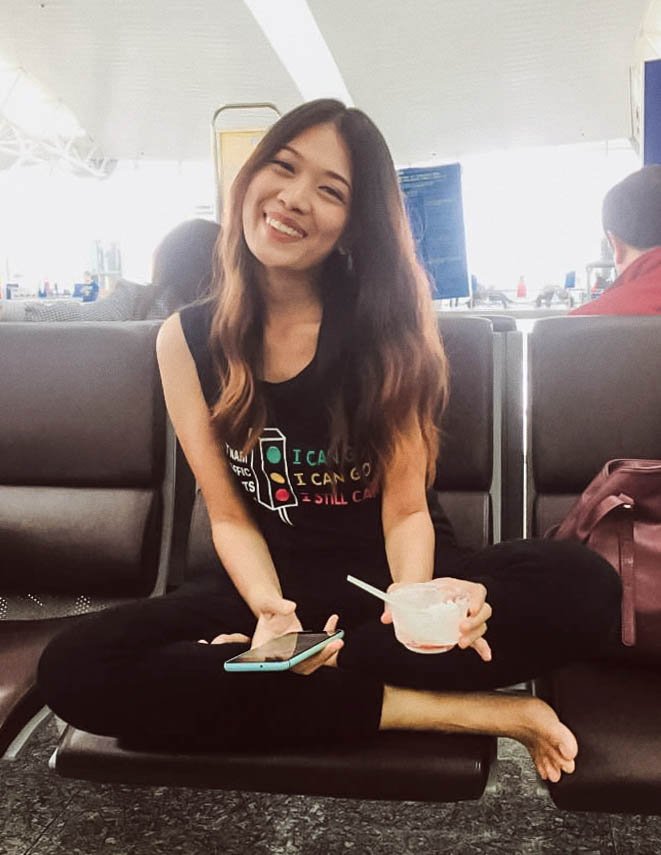 Well…Hello there!
Welcome, thank you for joining me in this little blogosphere space of mine – Wanderhoney.
As a new reader, I'm sure you're looking to find out a bit more about myself.
Who Is Hani Mahmud?
I am Hani Mahmud. I am the girl with the mind that never sleeps. I've been coming up with ideas and goals to tackle. I find a lot of satisfaction in choosing a goal and seeing it through until the end. It's how I learn and grow as a person.
I was born and raised in Ipoh Perak, Malaysia. I currently live on the 17th-floor apartment in Kuala Lumpur, Malaysia, with a very handsome American short hair cat named Jack. I started living alone since I was 23. I have 4 younger brothers. Yes, I'm a sister. Not just a sister, but a cool sister. 😀 My interests range from writing to travel. I'm also interested in video games, horror movies and music. Oh! I love taking pictures too! They keep my memories alive. I regularly post pictures on Instagram along with other behind-the-scenes daily snaps of my life. "Am I single?", Nope! I'm currently in a relationship with a handsome guy from Greece. We have been together since 01st January 2016. 
What is Wanderhoney?
Wanderhoney is a blog about sharing my life journey and travel experiences – what I see, what I want to see, in the world. It's about teaching and sharing what I know and what I have experienced. It helps me enhance my English speaking and writing skills too.
I hope you've enjoyed learning a little bit about me and the Wanderhoney blog. I read all of your comments and questions so don't be shy! Thank you for reading and stopping by. XOXO Hani
Need to get in touch or interested in collaborating?  Contact me here!