Booking hotel is pretty straightforward – pick a destination, choose your dates, enter payment info and voila, happy travels! Tak gitu? However, for a budget traveller macam i ni, sometimes bila nak book hotel, stress jugak i rasa. Nak jimat? book hostel la kan? Tapi, one thing about hostel yang i tak suka adalah term "shared bathroom". Disebabkan itu, i lebih suka book hotel (unless if i betul-betul on a tight budget).
Today i'm writing this post to show you how i booked a hotel tanpa mengeluarkan cost yang tinggi walaupun i menginap di hotel bertaraf 3-5 bintang. For those out there yang nak book hotel, always remember that you don't have to overpay for it. If you spend some time online – buat perbandingan harga, you will be suprised by how much you can save your money. 
So, here are the tips on how you can pay less for hotel booking :
---
1. DECIDE WHERE YOU WANT TO GO & WHICH AREA YOU WANT TO STAY.
This is the most important thing before you book a hotel. Once you dah tahu mana you nak pergi and which area you want to stay, you dah boleh start cari hotel. Jangan lupa untuk tengok google street to make sure the location of the hotel adalah seperti apa yang you nak. Macam i yang travel solo ni, safety is my main criteria sebelum i book a hotel. Usually i akan pilih tempat yang full with tourist macam near to the beach or located at the city centre. And don't forget, location juga memainkan peranan penting dalam mempengaruhi harga hotel. Jadi choose wisely. 
---
2. GO TO HOTELCOMBINED.COM. 
Website ni compare all the top travel sites in one simple search. Sangat mudah nak guna. Lepas tu boleh la you pergi ke satu-satu website to make sure the exact price you need to pay for the hotel sebab sesetengah website tak paparkan total price yang you kena bayar iaitu termasuk booking fee & tax. Actually, banyak lagi website lain macam this website such as Travelpony and Trivago, but i tak recommend these two websites. 
---
3. DO PRICE COMPARISON.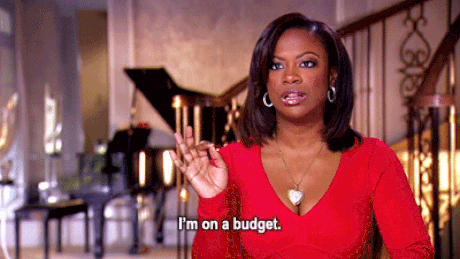 Agoda.com : My favourite hotel booking website. Free cancellation √ Pay at the property √ Best for Asia countries and for those who are looking for budget hotel. Harga yang dipaparkan tak termasuk service charge & tax. If nak tahu total price, kena pergi ke page untuk buat bayaran. For those yang ada CIMB kredit or debit kad, you akan dapat 7% diskaun di Agoda.com/cimb.
Booking.com : Free cancellation √ Pay at the property √ . Sometimes this website menawarkan harga yang lebih rendah dari Agoda. Akan dapat 10% diskaun setiap kali nak book hotel bila dah pernah booked dengan website ni sebanyak 5 kali. Harga yang dipaparkan selalunya termasuk service charge & tax. 
Traveloka : The best thing about this website is………COUPONS!  Free cancellation √ but kena buat bayaran dahulu. If cancel later kena request refund yang akan mengambil masa selama 5 hari. Fyi, price yang dipaparkan dalam Traveloka app lebih murah dari website. 
Airasiago : If you nak travel with Airasia, i would recommend untuk terus book pakej (Flight + Hotel) with this website. Booking your flight and hotel together can sometimes lead to savings.

Other website macam Hotels.com & Expedia.com i wouldn't recommend sebab rates sangatlah tinggi. 
---
4. CHECK ALL THE PROMOTIONS ON CREDIT CARD / MEMBERSHIP / LOYALTY PROGRAM / HOTEL WEBSITE. 
Setiap kali i nak book hotel, i akan make sure i check semua yang i mentioned di atas. Nak jimat duit katakan. Hehe. Bagi yang masih belum menggunakan Traveloka, you should to use this website start from now. Traveloka banyak mengeluarkan coupon. Once you register, you akan terus dapat coupon untuk new member. This website juga mengeluarkan coupon every month, end of month, coupon for weekend and special coupon only for you. This is why Traveloka is currently my favourite booking website. I jimat duit because of the coupons they gave me. Then, sebelum book hotel di any booking website, jangan lupa untuk check the price dalam website hotel tu sendiri. Sometimes the price is much cheaper than the price on booking website. 
CIMB Credit Card Promotions.
Traveloka Coupon
11Street Website (Package Promotions)
---
5. BOOK LAST MINUTE.
Nak book hotel ni tak macam flight. Flight makin lama makin mahal. Hotel ni lain. Sometimes tunggu sampai last minute boleh dapat harga yang lebih rendah. Selalunya diantara 24 to 48 jam in advanced. There is an app called HotelQuickly specialized on last minute hotel-booking. You boleh dapat lower price through promo discount codes and loyalty booking but it doesn't have a cancellation policy. If you nak selamat, since Agoda and Booking.com ada free cancellation, book through that website dahulu. You boleh cancel anytime within their cancellation period. Then, book again bila harga jatuh. 
Nak murah lagi, try tanya hotel tu if ada bilik berhantu yang diorang selalu biarkan kosong. Memang confirm murah..! :p Hehe.
Ok guys! If ada tips lain yang you nak share, you can leave your comment below..Until then… Daaa~