Tutorial ini hanya boleh dilakukan di Maybank Classic Website. Rujuk di sini jika menggunakan website Maybank2u yang baharu.
---
Bagi Classic website, Klik "Back to the classic Maybank2u" :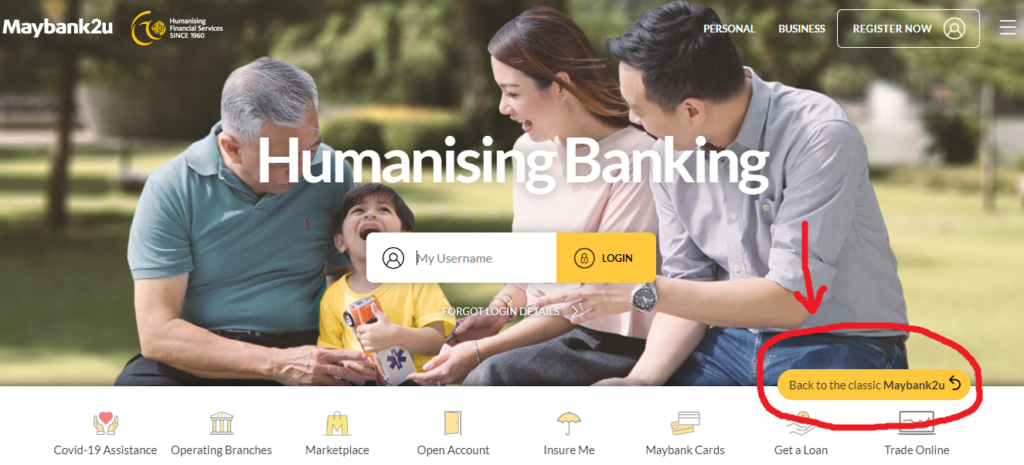 Firstly, you kena sign in ke Account Maybank2u. Then, klik "Accounts & Banking".
Tengok menu di sebelah kiri dan klik "Transfers".
Then, scroll sampai ke bawah dan tengok bahagian "Manage my favourite transfers".
Pilih samada account yang nak di delete adalah 3rd party ataupun Interbank. In my case, i klik "3rd party transfer".
Senarai favourite accounts akan dipaparkan seperti di bawah. Tick any account yang you nak delete dan klik "Delete". Then, klik "Confirm" bila senarai nama favourite account untuk di delete dipaparkan.
Setelah selesai, you akan nampak status favourite accounts yang dah di delete tadi seperti di bawah.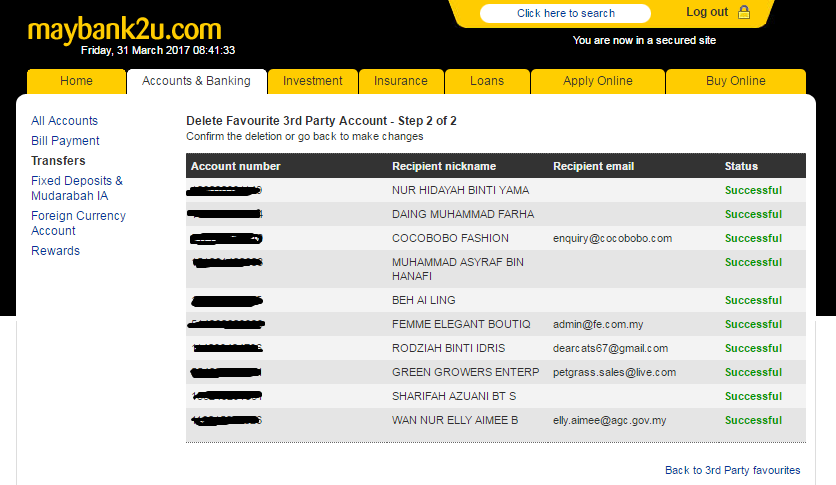 Hope article ni membantu. Until then..