CIMB BANK AKAUN: 
1) Login to your CIMB Clicks. Then go to "Settings". Pilih Submenu "Card Services"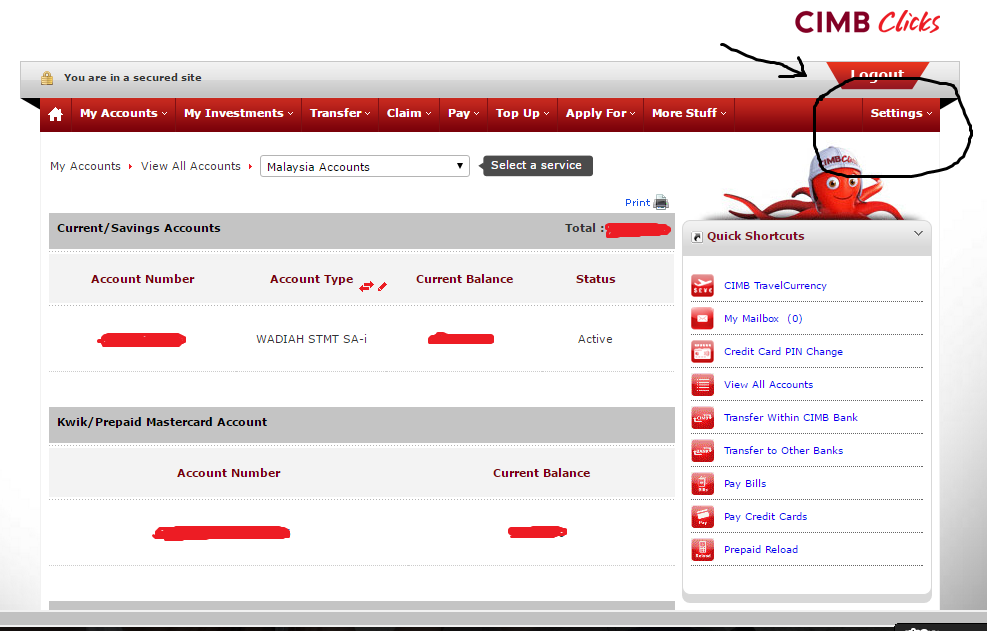 2) Tengok di bahagian "Select a service". Klik icon arrow dan pilih submenu "Overseas Spending & Withdraw". Kesemua kad CIMB yang you ada akan dipaparkan seperti di bawah :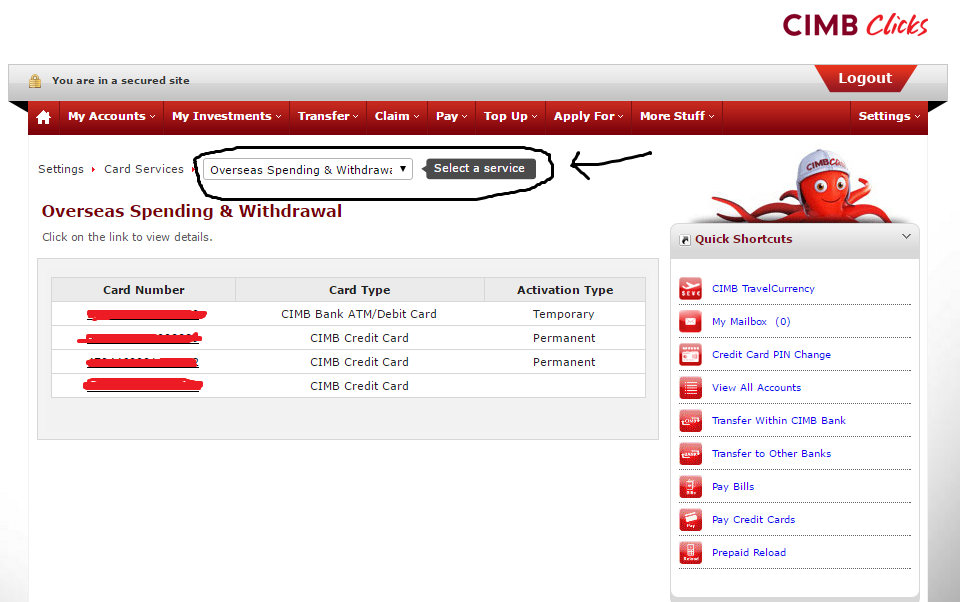 3) Klik kad CIMB yang you nak aktifkan dan pilih samada you nak aktifkan Temporary or Permanent. If Temporary, masukkan tarikh travel you.*Kad akan auto deactivate based on your date*. Then, klik "Submit".
4) You boleh deactivate kad you anytime juga if kad you hilang or kena curi. Cara nak deactivate, step sama je macam nak aktifkan. 
---
MAYBANK AKAUN : 
1) Login to your Maybank2u account. Then, di home page pilih "Card Management".
2) Di page Card Management, Klik "Overseas ATM Facility".
3) Then Pilih "Activation". *You boleh pilih "Deactivate" anytime if kad you kena curi or hilang*
4) Masukkan tarikh you nak guna bila di luar negara. Kad akan auto deactivate based dari tarikh yang you masukkan. Then, klik "Continue".
5) Nak proceed kena "Request for TAC". TAC number akan dihantar to your mobile number. Once dah received, masukkan TAC nombor dan klik "Confirm".
6) Your confirmation status akan appears "Successful" if your card activation tak ada sebarang masalah.