Hey guys! In Part I, I shared some Hanoi travel tips as a guide for those of you who have plans to visit Hanoi, Vietnam. If you haven't read Part I yet, you can click on the link below:
Solo Travel 2018: A Quick Travel Guide to Hanoi, Vietnam (Part I).
For Part II, I would like to share in more detail about the tours I took during my time in Hanoi. Just so you know, I booked all of the tours once I arrived in Hanoi (there's no need to make reservations in advance from Malaysia). Tour services in Hanoi are abundant, and even every hotel in Hanoi can arrange tours for you. So, if you're traveling alone, you don't need to worry about finding tour services. Your hotel can take care of it for you.
---
1. Ha Long Bay Tour  (Day Tour)




Price :

 

45 USD / 1,024 490.00 VND / 176.00 MYR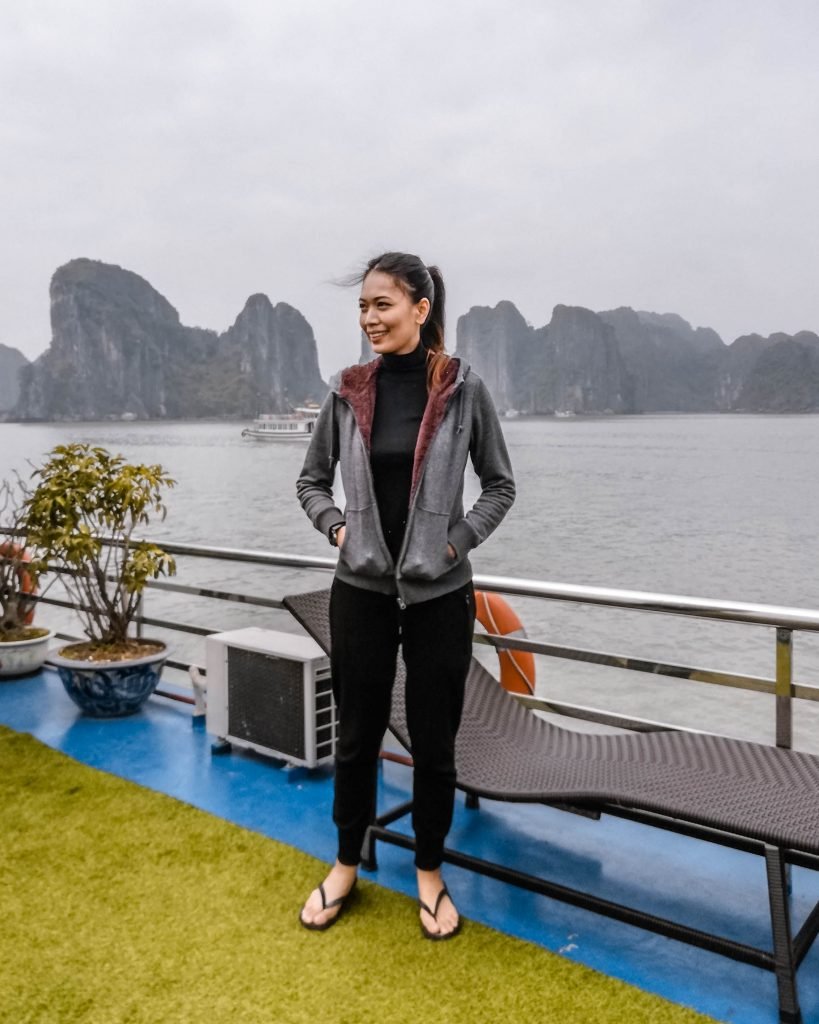 The most popular tour in Hanoi that you shouldn't miss is the Ha Long Bay tour. 

I booked this tour through Box Hotel. The cost of $45 USD does not include kayaking and the bamboo boat (but I ended up getting the full package with kayaking and bamboo boat due to a mistake made by the company).

Box Hotel is a standard backpacker hotel, so the price is within my budget. If you're looking to book a tour, I highly recommend doing it through this hotel.

There are several package options for the Ha Long Bay tour – day tour, 2 days 1 night, and 3 days 2 nights. If you ask me, I suggest going for the day tour only. There's no need to stay longer than a day (it's not necessary to spend extra money and time) unless you really want to sleep on the cruise or stay at a hotel there.

The journey from Hanoi to Ha Long Bay takes about 4 hours.

When you arrive at Ha Long Bay, the tour guide will take you directly to the cruise for lunch (included in the package, so no extra payment is required). You only need to pay for drinks. At first, I found it strange that they didn't provide water with the meal. But hey, different places have different ways. The menu consists of seafood, and it's delicious!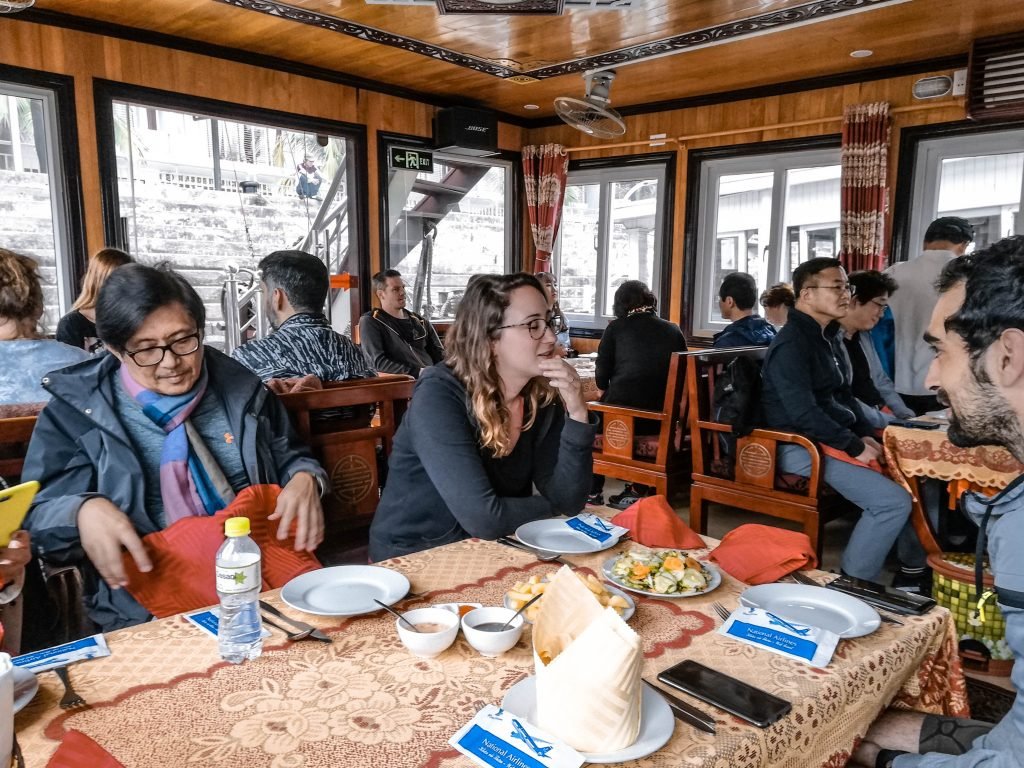 Overall, it was a good trip. Our tour guide was very friendly and helpful. However, Ha Long Bay wasn't quite as spectacular as I had imagined or expected. I don't know, I felt that Ha Long Bay was just average. It didn't have that "Wow" factor like what I saw in the pictures. Maybe it was also because the weather wasn't great (it was drizzling). But regardless, the experience I had there is something that I can't replace with anything else. 🙂
---
2. Sapa Tour (2 Days 1 Night)
Price :

50 USD / 1,138 322.00 VND / 196.00 MYR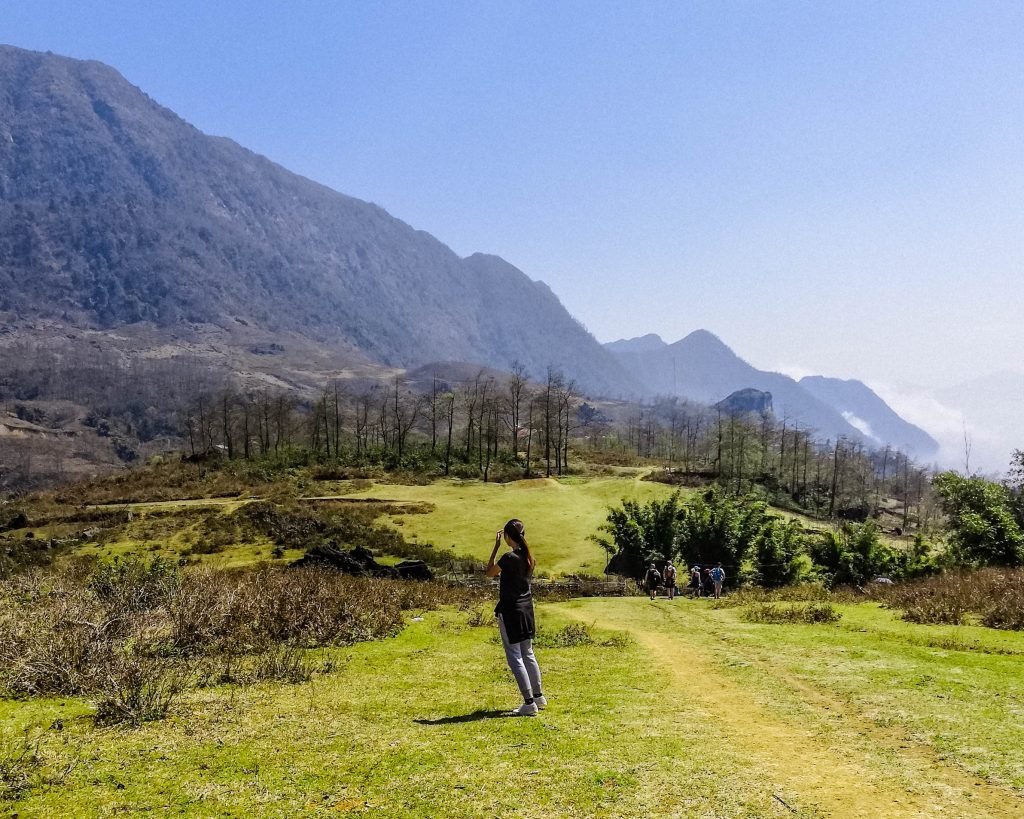 If you enjoy hiking, you should consider taking this tour. However, for Muslim travelers, I don't recommend it. If you still want to go, just make sure you're not the only Muslim in the group and bring your own food.

Oh, and be prepared to throw away your shoes too. Why? The path to the homestay is filled with pigs. Every house in the village has a pig, and as you walk, many times you will often encounter pigs walking alongside you. There are also many dogs around, and pig droppings are scattered everywhere. You might accidentally step on them, or maybe not. Who knows?

I made the booking for this tour through Box Hotel, and the tour agent recommended that I take the night bus at 10:30 PM. This means that after returning from Ha Long Bay at 9:30 PM, I had an additional hour to freshen up and pack my belongings.
The bus to Sapa is not an ordinary bus – you can actually lie down and sleep on it. When I first boarded the bus, I had no idea what to expect – they handed me a black plastic bag and asked me to take off my shoes. I was puzzled and asked, "Why do I need to remove my shoes?" They replied, "This is a sleeping bus." I felt incredibly awkward, especially when I entered the bus and saw that it was already crowded. Luckily, I quickly found two empty beds. Otherwise, I might have ended up sleeping on the floor of the bus!
The journey from Hanoi to Sapa takes about 5-6 hours by bus (if you take the train, it takes 12 hours). I couldn't sleep at all on the bus. I regretted taking the night bus because I was still tired from the tour to Ha Long Bay. 

The hike took about 7 hours to reach the destination (homestay). Imagine me, already sleep-deprived. Seriously, I felt like I was dying.

The hike was pretty tough. Even my fellow foreign friends in the group said the same thing. And don't even get me started on the weather – scorching hot (like the sun was right above us). That's why I got severe sunburn. Sigh.

The mountain offered breathtaking views. I can't even describe how beautiful this place is in words. Sometimes it made me feel like I was in Kashmir, and there were parts that resembled Switzerland.
At the homestay, my friend and I stayed for a night with 18 other travelers from different countries. We were the only Asians and Muslims among them.

The locals at the homestay prepared food for all of us, and we enjoyed dinner and breakfast together in the living room.

The people in the mountains of Sapa are incredibly kind! My friend lost her iPhone while hiking. They searched for her phone based on the places we mentioned and managed to find it. They even contacted our tour agent in Hanoi to reassure us. It was such a relief to know that they found the phone!
To be honest, I'm not a fan of hiking myself. I chose this tour because I wanted to experience the culture and ethnicity of Sapa. I had no idea about the 7-hour hike ahead of me. As I mentioned before, the hike was quite challenging. At first, I felt some regret. Haha. But as I witnessed the beauty of the Sapa mountains and the kindness of the local ethnic communities, I realized that this was the best tour I could have taken during my trip to Hanoi. It gave me unforgettable memories of Vietnam.
---
3. Hanoi City Tour.
For the Hanoi City tour, I didn't opt for a guided tour. I explored the city on my own, walking to the places I wanted to visit using Google Maps as my guide.

Among the many interesting places in Hanoi City, one must-visit spot is Hoan Kiem Lake. This area is always bustling with activity.

When crossing the streets, you need to be extra careful and have a bravery level of 200%. Haha. The traffic here is crazy, and it seems like the traffic lights don't even function properly.

There are entry fees for museums, temples, and other attractions, although I'm not sure about the exact prices as I didn't visit them. I was busy capturing photos around Hoan Kiem Lake.

If you're planning a trip to Hanoi, make sure to allocate at least a day for a Hanoi City tour. It's definitely worth it and shouldn't be skipped.
---
More about Hanoi.
Make sure to always have your hotel address with you. Take a screenshot of the booking confirmation. When taking a taxi or any other form of transportation, they will ask for the address, not just the name of the hotel. You can't assume they will know it.

ALWAYS carry wet tissues with you. The public toilets here don't have water pipes, so you'll need them for cleaning purposes!

ALWAYS have money with you:
1. You have to pay to use public toilets.
2. Only food is included in the tour packages. You'll have to pay for drinks.

Most people here will quote prices in USD, but you'll pay in Vietnamese Dong. Make sure you have a currency exchange app on your phone. Malaysian Ringgit is not accepted here! Hanoi is different from Ho Chi Minh City.

The total cost of my trip to Hanoi: RM1483.00 (including flights and hotels)
Alhamdulillah, none of the negative stories I heard about Vietnam happened to me, even though I arrived there alone. From the taxi driver to the hotel staff, tour agents, tour guides, and locals, everyone treated me with kindness. They taught me things I didn't know, kept my belongings safe, and offered help whenever I needed it. I genuinely felt safe throughout my trip to Vietnam. Until we meet again!
X, Hani.