Hello guys! I banyak terima email from readers yang nak tahu macam mana i plan my first solo trip. Soalan macam "Selamat tak?" & "Tak takut ke?" soalan yang bosan dah i nak jawab. Okay, to be honest, i pun macam semua – tak dapat lari dari perasaan takut dan nervous. Malah, setiap kali i nak travel, i akan rasa benda yang sama. I'm only human after all. I have feelings. Bezanya, i never let my feelings to control me.  Kalau diikutkan sangat perasaan takut semua tu, memang tak ke mana la i. Life is too short to let fear make big decisions for me. So, i let my desire overcome my fear.
Anyway, I ni jenis suka buat something different yang tak semua orang boleh buat. Sebabnya adalah to challenge myself and make my life more exciting. I selalu ingatkan diri i not to live a normal boring life macam kebanyakan orang. Life is all about appreciating each moment we have and I want to live it, to taste experience to the utmost, to reach out eagerly and without fear for newer and richer experience.
Sebelum i tulis dengan lebih panjang lagi, i nak ingatkan, solo travel is very different to what most people think or imagine. Yes, travelling by yourself can be frightening, but it can also be empowering. For whatever reason you're choosing to take a solo trip, I applaud you *clap* *clap* and i encourage you to make the most of it! Just a word of caution – it can be very addictive and can change your life forever.
---
1. Pilih destinasi yang selamat. 
When you start planning your first solo trip, one of the first steps is deciding where to go. Tanya diri sendiri, what kind of destination you like the most? Contohnya macam beach ke or city, nature, history, etc. Like me, i'm not a big fan of city. So, whenever i travel, i akan pilih tempat yang popular with nature.
Destinasi tak semestinya di luar negara. You boleh latih diri you untuk travel solo di dalam negara dulu. Bila dah ada keberanian, baru pergi ke luar negara. Pilih tempat yang popular dan selamat untuk solo traveller. Mana nak tahu selamat ke tak? Of course you kena banyak membaca dan buat research online. Tapi, kalau tanya i, i akan suggest Bali. Why? because Bali adalah destinasi yang sangat popular with solo traveller, perbezaan bahasa tak jauh sangat, senang nak dapatkan supir and people there are so nice. Bali is a great start for you to learn to be a solo traveller. Elakkan dari pergi ke India, Middle east & Africa, alone. 
---
2. Buy flight ticket, do not think twice. 
Bila cakap mengenai flight ticket ni, semua orang kalau boleh nak dapatkan harga yang paling murah. Sebab tu kena rajin tengok flight promotion (Air Asia selalu buat promotion). Kalau nak tengok tarikh bila yang paling murah, you kena tengok di Skyscanner.com. This is my favourite website so far. Untuk tarikh depart & return, you kena klik di "whole month". Setakat ni i tak pernah lagi plan a trip based on tarikh yang i nak. My trip semua based on harga tiket paling murah i boleh dapat.
Then, bila dah tahu destination, flight ticket pun dah jumpa, tiba la masa untuk buat tempahan. My advice, DO NOT THINK TWICE. You akan overthinking about the trip – keluar la macam-macam alasan (takut tak jadi la, takut ini la, takut itu la). Like, seriously, you kena terus beli. Lagi satu, jangan expect harga ticket sentiasa sama. Last time i beli ticket ke Lombok dengan harga RM230.00, tak sampai 5 minit bila my friend nak beli, harga dah jadi RM370.00.
p/s :  If you want something, make it happen. Sometimes it may not be easy, but you can take the leap of faith and do it anyway. 
---
3. Have knowledge about the place you want to go. 
Bila you travel solo, you hanya bergantung dengan diri you sendiri. Jadi, nak tak nak you kena ada knowledge about the destination. This is very important for your own safety. Baca review from other travellers. Buat research online, learn about the culture, the language, learn the map (print it if you have to), etc. Then, learn to adapt to your surrounding bila di luar negara . Apa yang you buat di Malaysia, tak semestinya you boleh buat di negara orang. Remember, you are in a foreign country, so you need to respect the place, the culture and the law.
---
4. Plan your trip – Book Hotel or Hostel, Tour, Airport Transfer, etc.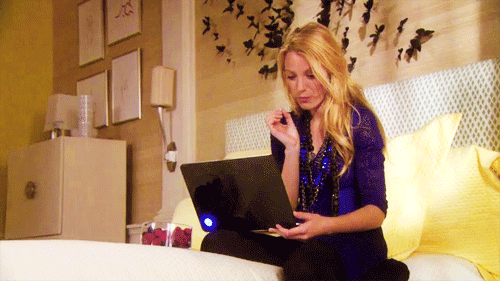 I selalunya buat tempahan hotel or hostel, tour, airport transfer at least  2 bulan sebelum my trip. If i ada booked tour dan airport transfer, i akan confirmkan balik seminggu sebelum my trip.  
Hotel / Hostel – My favourite booking website adalah Agoda, Booking.com, Traveloka & Expedia (click this link) Untuk dapatkan harga murah you kena rajin survey. Agoda tak semestinya yang paling murah. Setiap website harga berlainan. Expedia selalunya mahal but sometimes tawarkan harga yang paling murah. Tapi sebelum nak book hotel tu, make sure you tengok lokasi hotel di google street. Book hotel yang senang nak cari tempat makan dan public transport. If you ni jenis tak berani tidur hotel sorang, book je hostel. Lagipun hostel senang nak make friends with other travellers. Lagi satu, i sangat recommend untuk book hotel/hostel yang termasuk sekali dengan breakfast. 
p/s : Kena hati-hati juga if harga bilik terlalu murah tak masuk akal especially when you travel alone. I dah ada bad experience sebabkan perkara ni. 
Tour – Depends pada destinasi mana you pergi. Sesetengah destinasi nak tak nak you kena ambil tour. 
Airport transfer – Most of hotel ada sediakan airport transfer or they can arrange a taxi for you. Contact your hotel to let them know about your arrival. Tapi kalau you jenis boleh cari jalan sendiri, nak naik bas or other transportation, boleh je. Cuma i ni bila travel alone, i tak suka fikir banyak. I tau, bila di arrival hall dah ada airport transfer tunggu i. 
---
5. Packing Your Stuff. 
Perkara paling ramai orang tak suka. Haha. Tapi i bila bab packing memang i excited. Sebelum i pack my stuff, i akan sediakan packing list. Jadi, tak ada barang keperluan i yang akan tertinggal. 
Okay, "Nak bawa backpack atau luggage?" – Well..Ikut kesenangan you. Nak bawa backpack sahaja boleh (macam backpacker), nak bawa luggage sahaja pun boleh atau both pun boleh. Kalau nak senang bawa backpack or carry-on luggage je bila travel. Turun flight, tak payah nak pergi tempat baggage claim. Tapi make sure your carry-on ikut policy airlines. Just take note, if you nak travel dari satu tempat ke tempat yang lain, better bawa backpack sahaja. But, if you nak pergi hanya 1 tempat, dah arrange hotel, transportation bagai, boleh la bawa luggage. 
Cara i packing barang, i suka letak dalam organizer bag. Then baru letak dalam backpack i. Jimat ruang. Pakaian semua i gulung. Lagi satu, tak payah nak bawa barang macam nak pindah terus. Bawa yang perlu sahaja. Untuk baju yang tebal macam sweater, you tak perlu masukkan dalam bag pun, terus pakai. Sama juga dengan jeans dan kasut. Pack your bag at least 2 days before your trip. Pack light and smart. 
---
6. Airport Guide.
If this is your first-time naik kapal terbang, don't worry. I dah pernah tulis airport guide to help people like you (click this link). 
Your airport outfit kalau boleh pakai yang simple je. Segala barang kemas buka dan tinggalkan di rumah. Kalau boleh jangan pakai belt. Airport security ni payah sikit. Sometimes, kasut pun kena buka. My favourite outfit bila travel adalah T-shirt with sweatpants/legging with slip-on shoes. 
---
7. Safety.
Bila you travel alone, you kena jadi observant and smart. You tak boleh lalai walaupun 1 minit. Remember this :
Never tell a stranger about your itinerary (kecuali pegawai imigresen di airport – only if they ask).

Bawa salinan passport. Jadi, bila you berjalan, hanya bawa salinan. Your passport tinggal di hotel.

Jangan bawa semua duit with you bila berjalan. Simpan sikit duit you dalam safety box in your hotel room or sorok duit di beberapa tempat di dalam backpack or luggage. Katakan if nasib you tak baik kena rompak atau got pickpocketed, you still have some money you left at the hotel.

Be extra careful with your backpack di airport. Someone might put something in your bag contohnya dadah. 

Sentiasa bawa your hotel address & contact number with you.

Buy travel insurance sebelum your trip and share your itinerary with your family or close friends.

JANGAN pakai something yang boleh menarik perhatian. 

Apa sahaja langkah berjaga-jaga you di Malaysia, macam tu juga you kena buat bila ke negara orang. 

Bring something with you as an object to protect yourself. It can be keys, pen or pencil.
If anything happens to you when you are in foreign country, the first thing you need to do is DO NOT PANIC. Take a deep breath and try to find a solution.
---
8. Currencies.
If nak tukar duit, better tukar di Malaysia. Fahami matawang yang digunakan supaya nanti tak senang kena tipu. Install app currency exchange sebagai rujukan. Bawa duit Malaysia juga in case you "ter"over budget. 
---
9. Bring something for your entertainment.
When you travel alone, sometimes you akan jumpa kawan baru, sometimes, tak. Sometimes you akan rasa bosan dan sunyi. To be honest, benda yang i paling tak suka bila i travel alone adalah bila makan di restaurant. I tak suka makan sorang-sorang. Dalam keadaan macam ni la, apa sahaja yang ada dengan i (contohnya my phone) memainkan peranan yang sangat penting. Hehe. Lagi satu, not every plane ada in-flight entertainment terutama low cost airlines. Sebab tu, bila travel, jangan lupa bawa kindle, mp3 player, tablet or a books and don't forget, your earphone/headphone. 
---
10. Be open and enjoy your trip! 
Don't be afraid. The world is much safer than you think. I'm an introvert and also not a people person but whenever i travel alone, i agak surprised on how people treated me. They were so nice to me. Sometimes tak seperti apa yang i baca di internet. Open your heart, open your mind. Put away your phone. Enjoy the moment. Learn the culture. Talk to locals. Make friends with them. Try new foods. Try new things. Trust me, travel alone will change your life. You will learn about yourself, about life, about what you need to be happy.  🙂