In case you belum baca Part I, you can click the link below :
Solo Travel 2017 : Panduan Percutian Ke Bali, Indonesia (Part I)
Places To Go
Ubud is the arts and cultural centre of the island but it is located quite far from the city. So, if nak ke Bali, i tak sarankan stay di Ubud unless you betul-betul nak jauh dari bandar and you need quiet village life. Untuk ke Ubud, nak senang, ambil je Supir for one day full day trip. Since i like arts and crafts, the journey to Ubud itself was an enjoyable trip. Green are everywhere and i felt so peaceful here.
Barong Dance : Otw ke Ubud, boleh singgah tengok Barong Dance. The ticket cost 100,000.00 IDR and the dance performance mengambil masa selama 1 hour. Barong dance is most well known dance in Bali. You can read more about Barong Dance here : Barong Dance.
Monkey Forest Sanctuary : Harga ticket masuk 40,000.00 IDR. This place is a must-see when visiting Ubud, Bali. The monkey are everywhere but you are not allowed to touch them. The place is not big but it is good for a walk around. Just make sure tak ada makanan dalam beg since monkey can smell it. If nak tangkap gambar with them, tips i, duduk di sebelah diorang, they will come to you.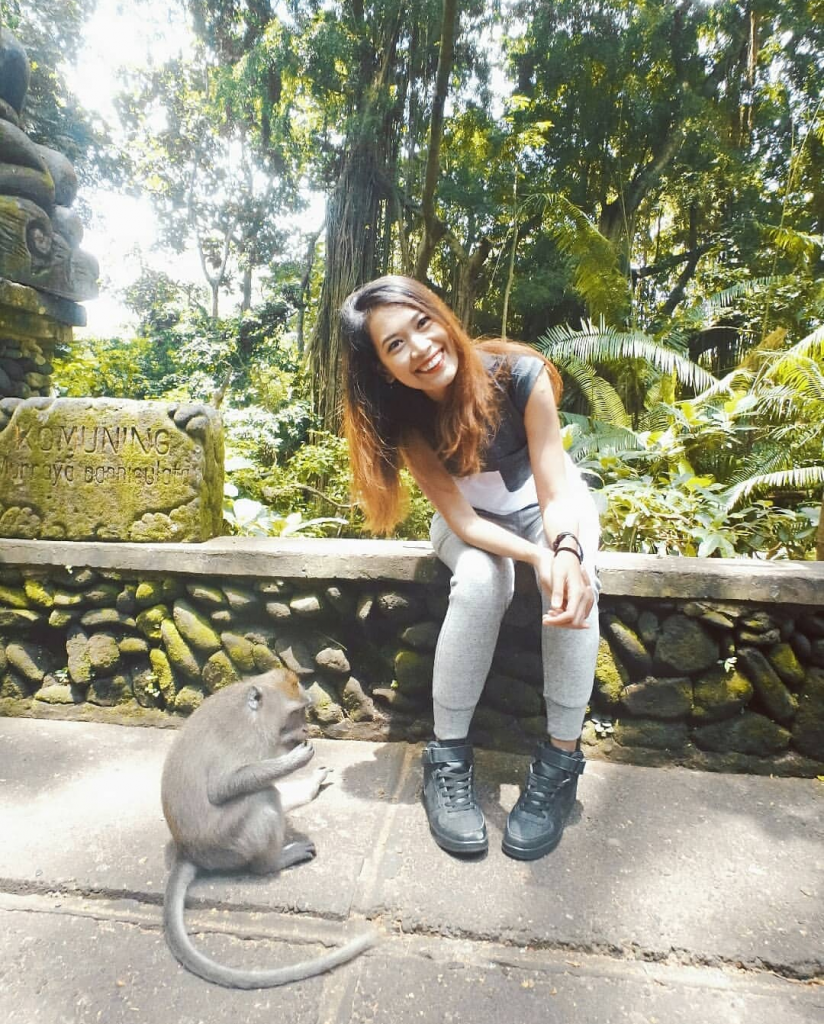 Kintamani : Kintamani ni lebih kurang macam Cameron Highland. Terletak atas bukit. Tempat ni boleh skip tapi if nak tengok view gunung berapi, boleh la datang tengok. Sambil-sambil tengok view, boleh lunch di Batur Sari Restaurant. Cost makan kat sini 160,000.00 IDR/person. Makan la sampai muntah pun. Cuma air yang disediakan hanya teh dan kopi. Kalau nak air lain, kena tambah duit. I bayar 10,000.00 IDR for mineral water.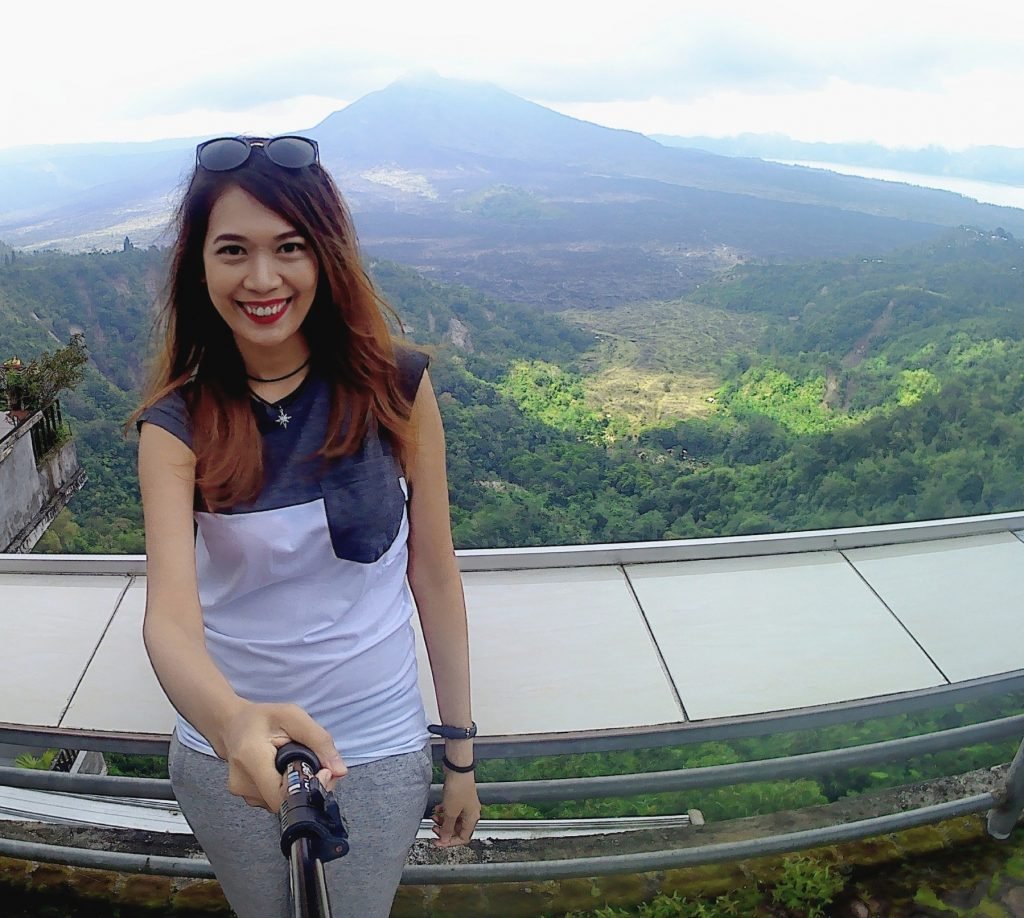 Tegallalang Rice Terrace : This place is famous for its beautiful scenes of rice paddies. Kalau tak singgah sini memang rugi because it offer a perfect photo opportunity with its dramatic views. I sampai sini tak jalan jauh pun. Tengok tangga je i dah rasa penat. Haha.
Di Ubud ni banyak lagi tempat boleh pergi, tapi i skip. Supir i bagi beberapa choice tapi i hanya pilih tempat-tempat di atas. If you are looking for an amazing place to stay in Ubud, check out this place : Hideout, Bali and Zen Hideaway, Bali.
---
Padang-Padang Beach :  Entrance fee 5,000.00 IDR. Jalan nak ke masuk pantai ni akan melalui gua. Pantai ni popular for surfing.
Dreamland Beach : This is a private beach. Kalau tak silap i dimiliki oleh anak president Suharto. Nak masuk kena bayar 10,000.00 IDR. Nak pergi ke pantai tak boleh bawa masuk kereta. Kena park kereta di tempat letak kereta yang disediakan. Akan ada van datang ambil. Antara semua pantai di Bali, this is my favourite beach. 
Pandawa Beach : Harga nak masuk 8,000.00 IDR. Perjalanan ke pantai adalah dengan menuruni bukit dan view sangatlah cantik. Kalau terasa nak beraktiviti di pantai ni, boleh sewa kayak but i don't know how much it cost.
Seminyak Beach : Free to enter. Seminyak ni well known for most fashionable beach. Paling popular adalah Double Six Beach. I ke sini for sunset since i tak nak spend my money di Jimbaran yang memang i sedia tahu mahal.
Legian Beach : Free to enter. I suka lepak sini tengok surfing. If nak belajar surfing, boleh sewa surf board dan hire orang untuk ajar. 
Kuta Beach : Free to enter. Kuta beach ni bersambung dengan Legian dan Beach di Seminyak. Jadi, kalau menginap di Legian, Kuta or Seminyak, petang-petang tu boleh luangkan masa berjalan tengok pantai-pantai ni.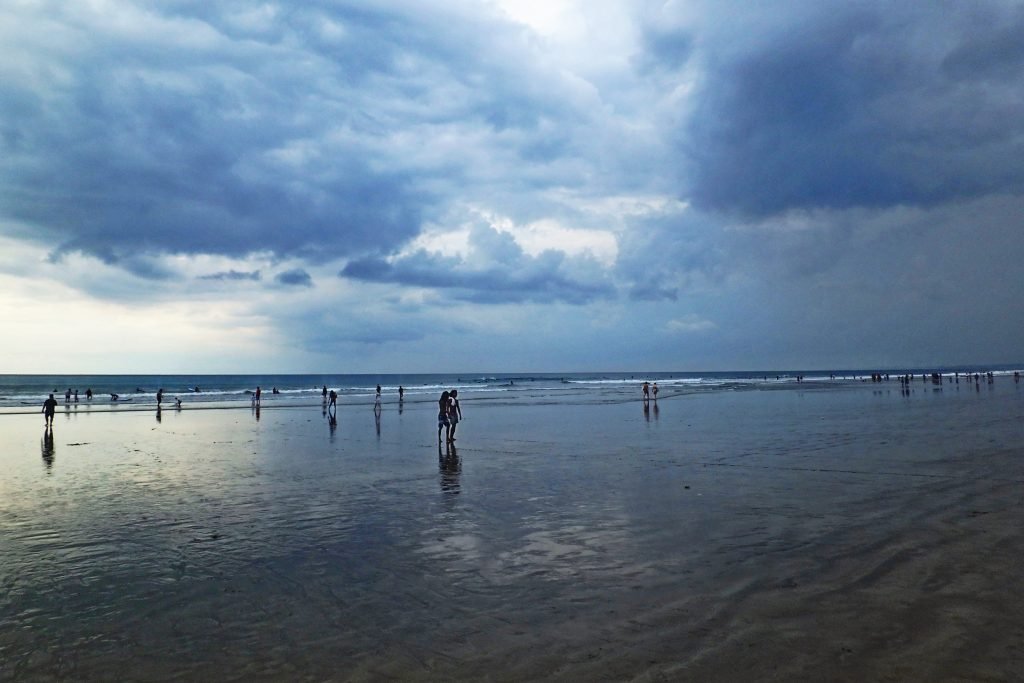 ---
Untuk ke Turtle Island ni kena sewa boat. Harga boat 430,000.00 IDR (termasuk roti dan juga derma bagi pusat penjagaan penyu). Boat ni disewa hanya untuk diri sendiri. Memang tak campur dengan orang lain. Perjalanan ambil masa dalam 15 minit. Dalam perjalanan ke Turtle Island, boat akan berhenti di tengah-tengah laut untuk tengok ikan. Time tu boleh la bagi ikan makan roti yang dibeli sekali dengan harga ticket. Sambil-sambil tu boleh tengok parasailing. Di Turtle Island ni tak ada aktiviti lain pun sebenarnya. Just datang untuk tengok penyu dan beberapa haiwan lain yang dijaga. Penyu kat sini memang boleh pegang. Nak peluk ke, nak berguling dengan penyu ke, suka hati you la. Haiwan kat sini memang bebas untuk dipegang dan bergambar.
---
Salah satu tempat di Bali yang i tak sabar nak pergi. Entrance fee adalah 40,000.00 IDR. Nak masuk kena pakai Sarong yang disediakan oleh pihak temple. Tapi supir i minta i ikat kain warna oren di pinggang sahaja. Tak perlu sarong. The views off the cliffs just amazing and stunning! But one thing you kena ingat before enter this temple, monyet-monyet kat sini sangat nakal. Dia akan ambil apa sahaja yang dia nampak. So make sure simpan your sunglasses, atau apa sahaja yang you pegang.
More About Bali.
Solo Travel 2017 : Panduan Percutian Ke Bali, Indonesia (Part III)