Note : Tutorial ini hanya boleh dilakukan di Maybank Classic Website.  
Hey guys! today i nak kongsikan cara-cara membuat bayaran bil-bil utiliti dengan menggunakan JomPAY di Maybank2u. Bagi bank-bank lain tu, i tak sure how, but i'm pretty sure caranya tak jauh beza. Fyi, nak bayar bil-bil menggunakan JomPAY ni tak susah pun. Mungkin bagi yang tak pernah buat tu, have no idea macam mana nak mulakan proses bayaran dengan JomPay ni. Sebab itu, i tulis post ni untuk tunjuk sedikit bagaimana cara-caranya. Oh! You're welcome! 🙂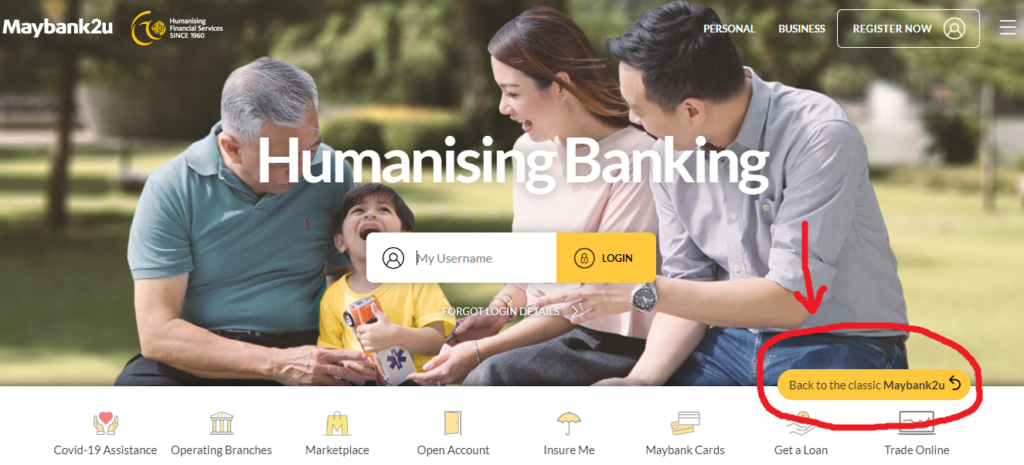 Firstly of course la you kena Log In dahulu your online banking. Home page Maybank2u adalah seperti di bawah ni yer! Kalau lain, maknanya you tengah pening Log In bank yang lain. Klik "Accounts & Banking" seperti di bawah :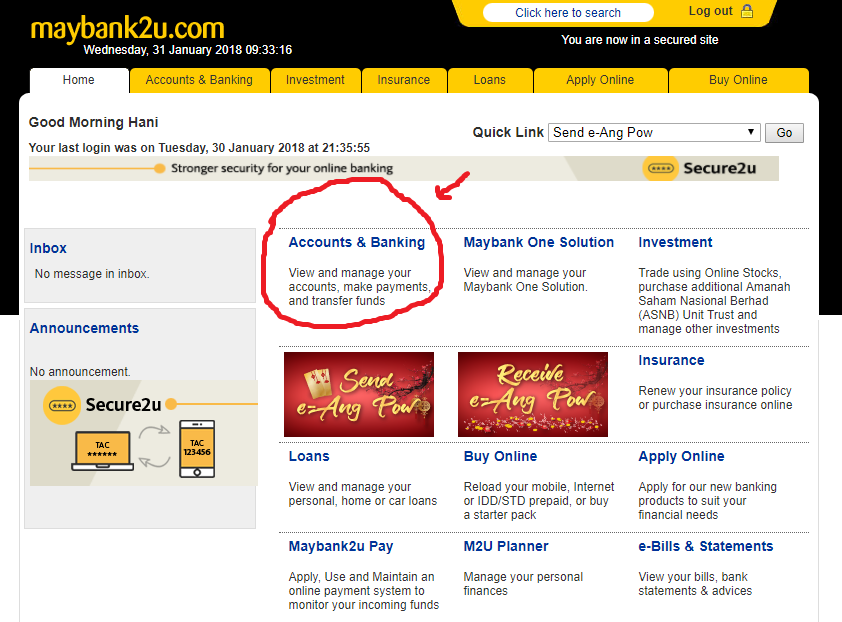 ---
Tengok menu di sebelah kiri, klik "Bill Payment" :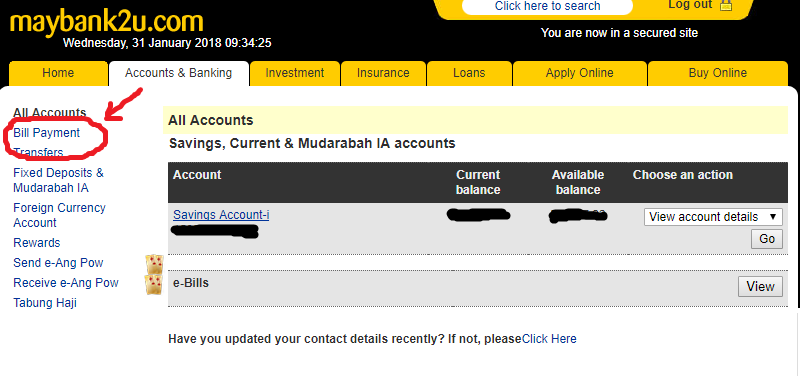 ---
Then, pilih kategori "JomPAY" :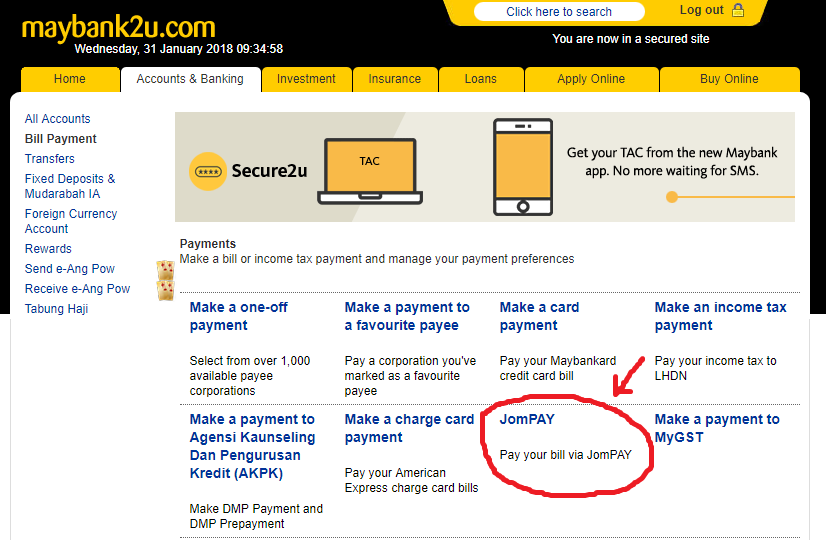 ---
Klik pada "Make a one-off payment". (p/s : after day buat payment, boleh masukkan no akaun bil sebagai favourite biller. Bulan seterusnya dah tak perlu nak masukkan no akaun bil)
---
Oh, lupa plak i nak mention. Untuk membuat pembayaran dengan JomPAY ni, you kena tahu "Biller Code " dan "Ref-1". Nak dapatkan 2 benda ni, you kena tengok balik bil-bil utiliti you. Contohnya adalah seperti di bawah : 
---
Akhir sekali, masukkan Amount, Biller code dan Ref 1 seperti yang tertera di dalam bil (seperti gambar di atas) dan klik "Continue". Proses seterusnya adalah untuk request TAC (yang ni tak perlu la kot i nak ajar). Hehe. 
---
Hope post ni membantu..Until then…