Before my first trip to Bali in 2017, I had the misconception that Bali was solely about its beautiful beaches. Without much research or a proper itinerary in mind, I decided to go with the flow and explore the island upon arrival. However, this spontaneous approach left me feeling lost and unprepared. It quickly became apparent that my initial 5-day trip wouldn't be enough to fully experience the diverse attractions of Bali, considering the island's size and the considerable travel time between destinations. Instead of immersing myself in the experiences, I found myself spending a significant amount of time on the road. Needless to say, I left Bali feeling unsatisfied but determined to return and make the most of my future visit. I'm glad I did, a year later!
When is the best time to visit Bali? Well, I found that the best time to visit Bali is during the months of May, June, and September when the weather is typically good. I'm excited to share this itinerary to help you plan your trip and make the most of your first visit to Bali.
---
Full-day trip day 1 :



("Cameron Highlands" Trip) 
GitGit Twin Waterfall (GTW).


Gitgit waterfall is very impressive and stunning, with its vibrant green-blue color that immediately tempted me to jump in and swim. Unfortunately, I didn't bring my swimwear along. GitGit has become a famous tourist spot in Bali because it's easily accessible. To reach the waterfall, you'll need to take a walk and a hike, but it's not too difficult. If you're planning to come here, remember to bring your swimwear. However, be cautious of a local belief that claims if a couple swims together in this waterfall, they might end up separating soon after their visit!
         Entrance Fee: Free. 
---
Wanagiri Hidden Hills.


My favorite destination for this full-day trip. I'd recommend this place to everyone! The place is absolutely stunning and perfect for Instagram photos. We were amazed by the breathtaking view of the beautiful lake here. To enter, you simply pay an entrance fee and can stay as long as you want to capture memorable shots. Don't miss the Bali Swing, which offers a thrilling experience that you should try at least once during your time in Bali. Even though I have a fear of heights, I decided to give it a try. I must admit, my legs and hands were trembling up there, but it was truly an awesome experience. Along the road, we also encountered many friendly monkeys. We took a moment to feed them with bread and were pleasantly surprised by their good behavior.

The local vendors also sell fresh strawberries and other fruits. We couldn't resist buying some strawberries to bring back home, and to our delight, they were much more affordable compared to those in Cameron Highlands, Malaysia.
         Entrance Fee: 150,000.00 IDR / person.
---
Gate Handara
Gate Handara is a great alternative to Lempuyang Temple. It serves as the entrance to Handara Golf & Resort and is a more budget-friendly option for visitors. Many people choose to come here instead of Lempuyang Temple because the background at Gate Handara resembles the iconic temple. It's not uncommon for visitors to mistake it for Lempuyang Temple.
To enter, you will need to pay an entrance fee and you'll have a limited time of 10 minutes to take your photos.
 Entrance Fee: 30,000.00 IDR/person.
---
Bedugul.


Bedugul is a popular destination that attracts a lot of tourists. It offers various attractions including Lake Bratan, Ulun Danu Temple, Botanical Garden, and a Fruit Market. The place is known for its stunning beauty and well-maintained surroundings.

         Entrance Fee: 50,000.00 IDR / person.
Note: During my trip, my driver recommended visiting Lovina to see the dolphins. However, since it required leaving early in the morning at 3:00 am, I decided not to go.
---
Full-day trip day 2
(My favorite Bali Trip)
---
Jimbaran.


We reached the port at 5:00 pm after our trip to Nusa Penida. Our driver, Yanto, took us to Jimbaran for a special dinner with a stunning view of the sunset. In Bali, sunsets usually occur between 6:00 pm to 6:30 pm, and we were fortunate to witness it. Yanto had made all the arrangements for us, including our table reservation, menus, and settling the bills. He even secured a table in the front row facing the beach, creating a romantic atmosphere. It was my first romantic dinner, and it exceeded my expectations. The food served at the restaurant was excellent.
For Muslims, this restaurant is the only restaurant with a "surau/prayer room" in Jimbaran. If you wish to dine here, Yanto is the only person who can assist you as he has a good relationship with the restaurant owner.
Set Menu: 250,000.00 IDR/person (drinks not included).
---
Full-day trip day 3
(Trip to Ubud) 
Tirta Empul.


This temple is renowned for its sacred springs, which are believed to have purifying properties for the mind, body, and soul. Visitors are required to wear appropriate attire, and for those who are not properly dressed, shawls are provided at the entrance. However, it's important to note that women who are menstruating are not permitted to enter. Each of the 13 water spouts holds its own significance, so it's advisable to seek guidance from the locals or conduct some research beforehand to understand the proper rituals and practices before participating in a cleansing bath.
Entrance Fee: 50,000.00 IDR/person.
---
Monkey Forest Sanctuary.


I was taken aback by the noticeable changes in Monkey Forest Sanctuary since my last visit. Although ongoing renovations were taking place, the sanctuary remained open to visitors.
Entrance Fee: 50,000.00 IDR/person.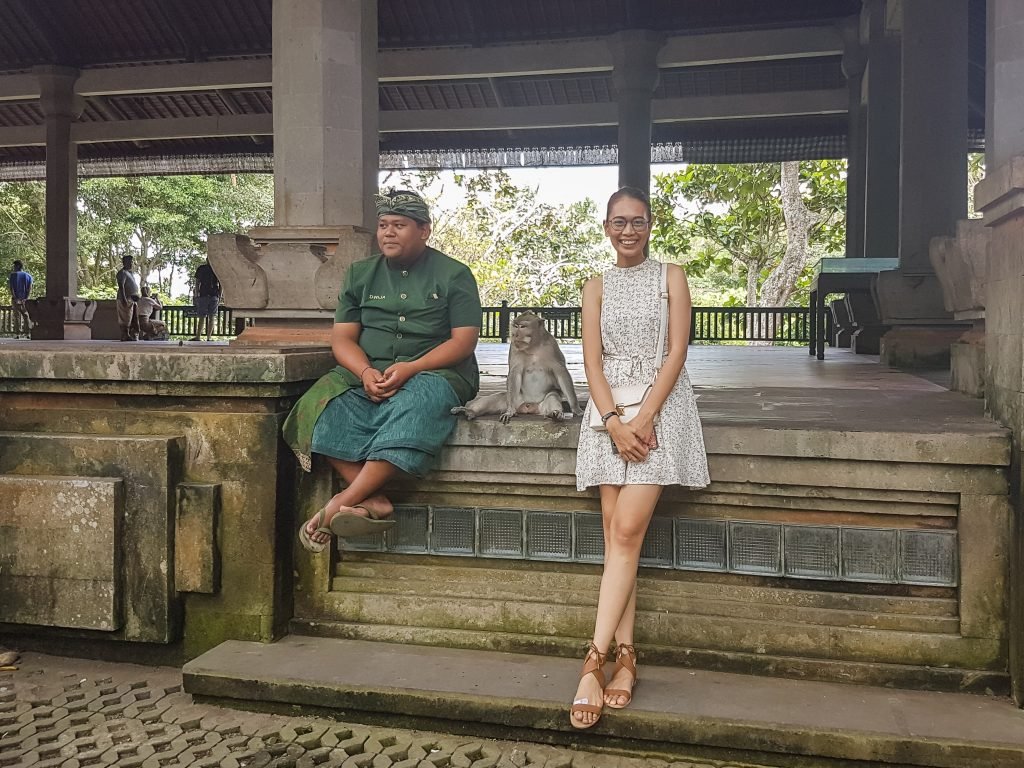 ---
OKA Agriculture Bali.


OKA Agriculture Bali quickly became one of my favorite places during this trip. Despite not being a coffee enthusiast, I was pleasantly surprised by their complimentary tea tasting. Our guide was incredibly friendly and spoke English fluently. He provided us with valuable insights into coffee, cocoa, and other agricultural products. The plantation showcased coffee trees, cocoa trees, cinnamon trees, and more, offering a rich learning experience for visitors. We were treated to six different types of coffee and tea, all of which were free to sample. I instantly fell in love with the delightful taste of Rosella tea. However, if you wish to try Kopi Luwak, one of the world's most expensive coffees, there is a fee of 60,000.00 IDR, as it is a specialty item.
Entrance Fee: Free.
Note: On our way to OKA Agriculture, we made a stop at some local establishments that specialize in crystal, silver, and batik fabric. If you have an interest in exploring or purchasing these items, feel free to ask your driver to take you to these locations. They offer a unique shopping experience and a chance to appreciate the local craftsmanship.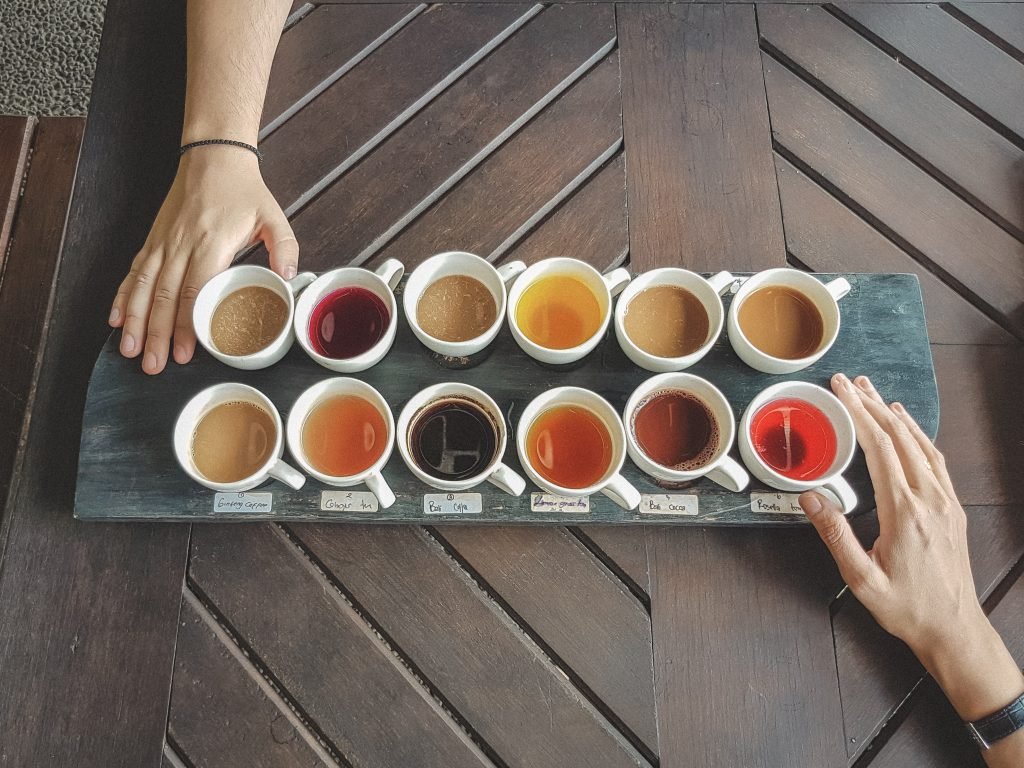 ---
Tegalalang Rice Terraces.


Tegalalang Rice Terraces was a place I had visited on a previous trip, but I didn't venture further into it. However, during my second visit, we decided to explore the rice terraces by foot. I must admit, it was quite tiring for me. My boyfriend enjoyed it, but I personally wouldn't choose to do it again. Haha. At each entrance to the rice terraces, there was a donation box where we could contribute any amount we desired. It was not expensive, and we had the flexibility to give as we wished.


P/s: There are children who may approach you to sell postcards, claiming it's for their school. If you're not interested, kindly decline and politely walk away. It's best not to make any promises or engage further. Simply say "No" and continue on your way.
Entrance Fee: Free.
---
Half-day trip day 4
Tanah Lot.


Tanah Lot is a popular tourist attraction in Bali and is highly recommended for a visit. The view is amazing, although it can be challenging to take photos without other tourists in the background due to the crowds. However, the beauty of Tanah Lot makes it worth the visit. On the way to the site, I was captivated by the picturesque rice fields. Luckily, my Supir was kind enough to stop the car so I could quickly capture some photos.

Entrance Fee: 60,000.00 IDR/person.
---
Bali Agung Souvenirs.


Bali Agung Souvenirs is a well-known destination in Bali for purchasing souvenirs. It's important to note that prices here are fixed and non-negotiable. I highly recommend checking out this place for unique and authentic souvenirs.

Entrance Fee: Free.
---
Beachwalk, Kuta.


Beachwalk is a popular shopping complex in Bali. We visited this place when we couldn't decide where else to go. We also had our lunch here, but it can be quite expensive. However, if you're a fan of branded clothing, this is a great place for shopping or simply window shopping.
Entrance Fee: Free.
---
Legian Beach.




When I want to relax and enjoy some coconut drinks, I always choose Legian Beach. The price range for coconut drinks here is between 20,000.00 LDR and 25,000.00 LDR.
Entrance Fee: Free.
---
La Plancha.


La Plancha is one of my absolute favorite spots in Bali. It's a beach club situated in Seminyak. The ambiance is fantastic, with a lively atmosphere, delicious food, and incredible music. I highly recommend adding this place to your Bali itinerary. Make sure to visit at least once during sunset for a truly memorable experience. Trust me, you won't be disappointed!


Entrance Fee: Free.
---
Half-day trip day 5
Pandawa Beach.


While it may not be my personal favorite beach in Bali, the view from the hills overlooking Pandawa Beach is truly breathtaking. If you're looking to capture some stunning photos, I recommend taking them from the hills.
         Entrance Fee: 8,000.00 IDR / person.
---
Dreamland Beach.


Dreamland Beach is a stunning private beach that is owned by the son of President Suharto. During my visit in 2017, the waves were relatively calm, allowing me to navigate the rocky path and reach the other side of the beach for some amazing photo opportunities. However, on my recent visit, I could only admire the picturesque view from a distance. Despite not being able to explore the beach up close, the view was still magnificent.


Entrance Fee: 10,000.00 IDR / person.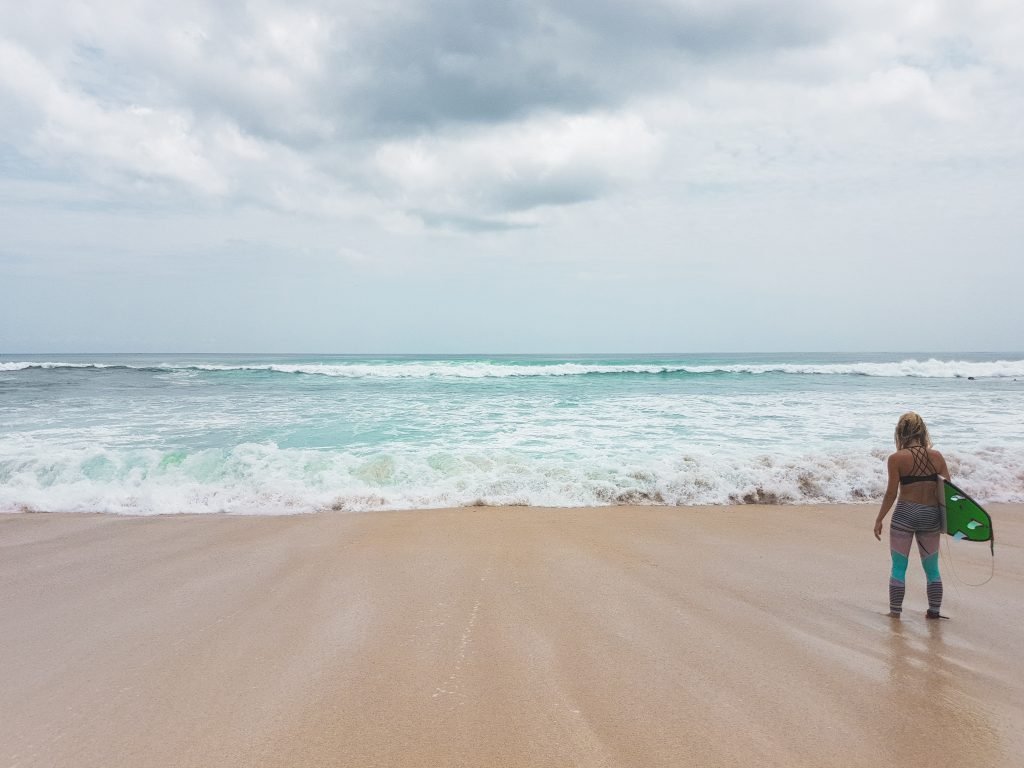 ---
Waterblow Nusa Dua.
Waterblow Nusa Dua is currently undergoing renovations, but visitors are still allowed to enter and explore the area. However, I would not recommend visiting at the moment, as the experience may not be as enjoyable until the renovations are complete. The name "Waterblow" comes from the impressive towering water splashes that occur at this spot. If you're curious to learn more about Waterblow Nusa Dua, I suggest searching for it on Google for additional information.


Entrance Fee: Free.
---
Hotel transfer day 6 from Legian to Labuansait.

Padang-Padang Beach.


On our sixth day in Bali, we didn't plan any additional trips and only required our Supir for a hotel transfer from Legian to Uluwatu. Luckily, Padang-Padang Beach was within walking distance from our hotel, so we decided to visit. This beach is highly recommended for swimming as the waves are not too big. However, it tends to be crowded with tourists, so be prepared for a lively atmosphere.

         Entrance Fee: 5,000.00 IDR / person.
---
Trip day 7 & airport transfer.
Uluwatu Temple.


Since our flight back to Malaysia was scheduled for 6.20 pm, we had some time to spare after checking out from the hotel. We took the opportunity to visit Uluwatu Temple, which was conveniently located nearby.

Entrance Fee: 40,000.00 IDR / person
---
Krishna Bali.


Krishna Bali is another fantastic souvenir store in Bali that I highly recommend, alongside Agung Bali. The prices here are fixed, and it's worth a visit. The best part is that they accept payment in ringgit if you don't have enough rupiah with you.

Entrance Fee: Free. 
Note: One of the newest tourist attractions in Bali is Garuda Wisnu Kencana (GWK), located in Uluwatu. It boasts the title of the world's largest statue. Unfortunately, I didn't have the chance to visit this magnificent attraction as I needed to return to Denpasar. The ticket price for GWK is 100,000.00 LDR.
---
More About Bali 
Read the previous post here: Bali Trip 2018: Tips Dan Tempahan Supir Pak Yanto
P/s: Please refer to my blog post from last year if you want to know more about my trip to Bali.