Trip i ke Bali kali ni lebih panjang dari sebelum ni; 7H6M. At first i plan nk pergi bercuti ke Lombok, then dari Lombok naik flight ke Bali, after a few days in Bali, ambil fast boat untuk ke Nusa Penida. Disebabkan ada gempa bumi di Lombok, I cancelled my flight ke Lombok dan ubah plan untuk ke Bali lebih awal. Kali ni i ambil peluang untuk explore banyak lagi tempat-tempat di Bali yang i tak sempat pergi masa my 1st trip tahun 2017. 
Bali ni dah macam rumah ke-3 i (my 2nd home is Greece). I dah ada kawan-kawan kat sini, supir-supir Yanto pun dah macam my own family, and most importantly, Bali ni dah macam tempat i sendiri sebab kebanyakan tempat dekat sini i dah tahu selok belok. I love Bali. The people here, the beach, and the nature, are amazing. Some people said – "Bali bosan lah – Bali tak cantik – Bali tak best", trust me, if you rasa macam ni, you tak habis lagi explore Bali  🙂 Here are some tips for you if you ada plan untuk pergi Bali :
---
Bali Ngurah Rai International Airport. 
When you go to Bali, your flight akan mendarat di Ngurah Rai International Airport. If you are Malaysian, you don't need a Visa. You can stay in Bali for up to 30 days. Don't forget to bring a pen with you because dalam flight nanti, flight attendant akan edarkan Customs Declaration Form untuk diisi. Pegawai kastam akan ambil form ni masa beg you di scan. Make sure you print your itinerary (hotel booking confirmation, flight booking, etc) or download je dalam phone sebab dalam Customs form ni nanti you kena tulis alamat hotel. Lagi satu, mana taukan if nasib you tak baik, ada je soalan pegawai imigresen tu nak tanya nanti. Just be prepared.
Untuk airport transfer, you either can plan with your Supir or check if your hotel can arrange airport transfer for you or boleh juga ambil taxi di airport (not recommended). Kalau nak senang, deal je dengan Supir or your hotel especially if your arrival is at night. 
---
Where I chose to stay.

 
For this trip, I chose a hotel located in Kuta, Legian & Uluwatu. Legian is always my favorite area in Bali. 
Rhadana Hotel.
This hotel is located in Kuta. I booked a business room and the best thing about this hotel is that they have different themes in each room. I dapat Scout theme which is very interesting and I love it so much. If you are a Muslim, this hotel is perfect for you because they serve delicious Halal foods. Selain Rhadana, you boleh cuba tengok Harris Hotel, Wina Holiday Villa Hotel, or Bayt Kaboki Hotel. So far yang i tahu, these hotels serve Halal foods. 
Tanaya Bed & Breakfast.
I stayed at this hotel when I came to Bali last year. I like this hotel because of the location (Legian area) – everything is within walking distance. Can easily find convenience stores, pharmacies, cafes, restaurants, gift shops dan macam-macam lagi. 
Dreamsea Surf Camp Bali.
Well, this is the most beautiful oceanside stay I've ever experienced. You can read about my experience here: Dreamsea Surf Camp Bali.
---
Recommended Restaurants.
Ayam Bakar Wong Solo, Kuta.
Ayam Penyet is one of my favourite foods. Jadi bila ke Bali memang i tak lepaskan peluang untuk makan di sini. The menu was delicious dan yang paling penting, it was spicyyhhh! Berbeza sangat dengan ayam penyet Wong Solo yang ada di Malaysia ni. So, don't forget to come here when you visit Bali. 
Warung Dedari, Baturiti.


Went here to eat daging itik / bebek. What a fantastic place! When we arrived, they were no customers at all. The restaurant is big and since we were the only customer, we had a chance to choose anywhere we want to sit at the lakeside in the garden. The foods were great but the price to me is quite expensive. 
---
Tour Guide / Supir.
Sumber ekonomi di Bali adalah Pelancongan. Jadi, nak cari Supir di Bali ni agak mudah sebab the locals here banyak buat perkhidmatan Supir. Beza antara Supir-supir ni adalah harga dan service yang diberi. If you pernah ke Bali sebelum ni, maybe you don't need a Supir – boleh sewa motor dan explore Bali yourself. Tapi, kalau ni your first time visit, i highly recommend you to hire a Supir to make your trip easier.
My recommendation for Supir adalah Pak Yanto. Supir-supir di bawah Pak Yanto ni semua ada pertalian darah (family business). I dah jumpa dan kenal every each one of them. Service diorang memang excellent. Kalau bawa you to any place in Bali, they will follow and guide you – they are punctual and will help you to take photos whenever you need it. Paling penting, they are all Muslim. Banyak Supir di Bali ni yang i perasan, won't even bother to guide their customer or explain anything. So, be careful if you jumpa Supir yang harga sangat murah – expect bad service. 🙂
Anyway, to book with Pak Yanto, you need to book as soon as you can sebab since i shared about them on my blog last year, they got many customers sampai kadang-kadang fully booked. Harga untuk full day trip kebiasaannya adalah 400,000.00 LDR. But, if you book with Yanto and mention that you got the recommendation from Wanderhoney / Hani, he will give you a special price. Yes, you heard me: Special price. If your hotel area Ubud, full day tour 450,000.00 LDR (but, I tak recommend untuk stay di Ubud)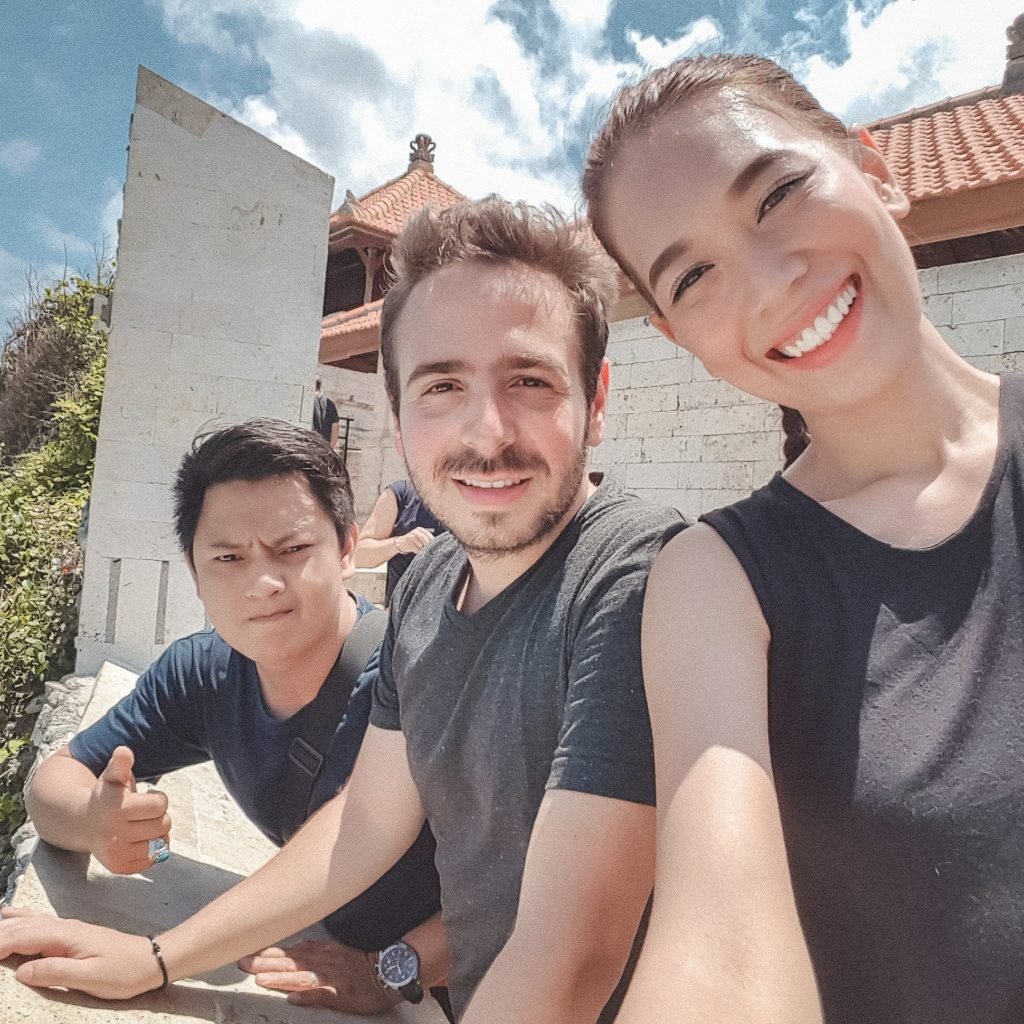 Yanto's family are like my own family now. They will take good care of you especially if you are a female traveler and travel there alone. Yanto have 15 Supir. Supir yang dah biasa dengan i nama Fatah. Masa i travel solo di Bali last year (even for this 2nd trip pun), Fatah la yang jadi Supir dan my "photographer". Hehe. You can request Fatah bila book dengan Yanto. Fatah ni, i sangat recommend untuk yang nak travel solo to Bali. He's my favourite so far walaupun bila orang tanya pasal i dia suka buat-buat tak kenal. Haha. He can speaks Indonesian and basic English. Very friendly dan suka layan customer bab tangkap gambar ni. 
Pak Yanto's contact number (Whatsapp) : +62 812-3654-0997 / +62 817 556 488 
If you have trouble contacting this number, you can contact me through the contact form. 
---
More About Bali.
Read the next post – Bali Trip 2018: Itinerari Percutian Ke Bali, Indonesia. 
P/s : Boleh baca my blog post tahun lepas untuk dapatkan lebih banyak info mengenai Bali.