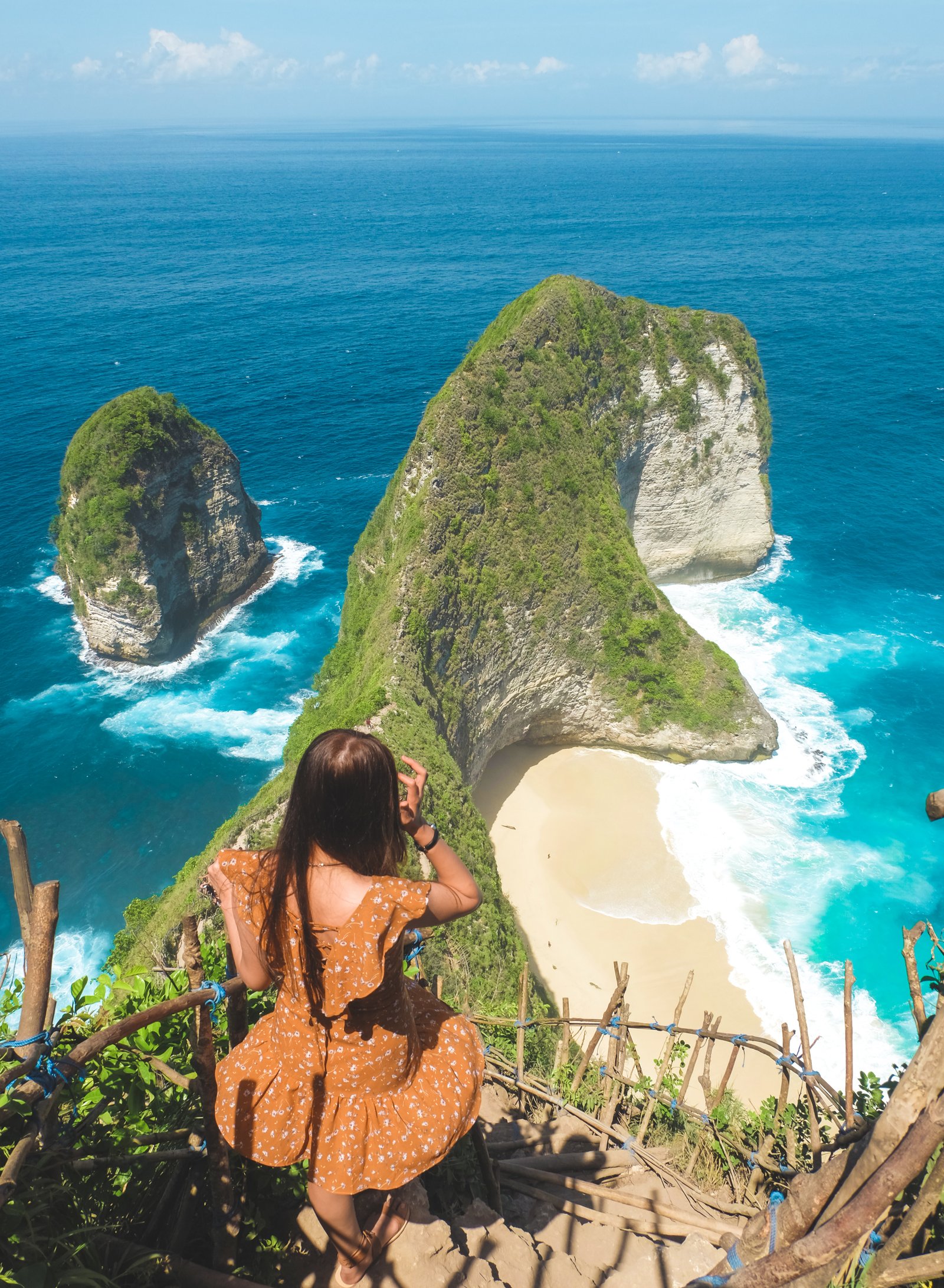 In case you haven't heard of it, there are three Nusa Islands located on the Southeast of Bali – Nusa Penida, Nusa Ceningan and Nusa Lembongan. Nusa Penida is the largest and most exotic of the three islands while Nusa Lembongan is the closest to Bali mainland and connected to Nusa Ceningan by a beautiful yellow bridge.
My tour to Nusa Penida was on my 2nd day in Bali and it might just be my Bali's favourite destination. This little slice of paradise, if you are yet to discover, you are missing out! To go to Nusa Penida you have 2 options – You can arrange your own trip or you can deal with Supir to arrange everything for you. Like me, i asked Pak Yanto to arrange my trip because i know he will do his best for me. Lagipun i ni jenis whenever i travel, i tak suka pening-pening kepala fikir. I tahu semua benda dah ready.
---
How to go? 
You need to take a speedboat di port yang terletak di Sanur. Gerak dari hotel awal pagi to make sure you dah berada di port seawal pukul 7.00 pagi. Keadaan di port Sanur ni memang busy gila sebab ramai tourist. Kaunter tiket banyak – sebab tu I tak recommend my readers to buy the tickets online terutama kalau terjumpa harga yang sangat murah sebab you tak tahu pun keadaan dan safety boat tu macam mana. If nak beli, pergi ke kaunter-kaunter yang ada on the day you nak pergi ke Nusa Penida. Tengok sendiri depan mata. 
Macam i cakap di atas, Pak Yanto dah arrange everything for me (dari boat transfer – Nusa Penida tour – dan juga my lunch). Bila sampai di Sanur, Supir i terus ambilkan tiket speedboat di kaunter dan hantar i sampai naik boat. Perjalanan ke Nusa Penida mengambil masa around 40 minutes. 
Harga speedboat termasuk dengan insurance. Ada insurance ikut harga locals (cheap) ada ikut harga tourist (recommended). Choose the speedboat company wisely. Overall, company speedboat yang Yanto pilih ni sangat bagus. The boat smells so nice too! 
---
What to wear?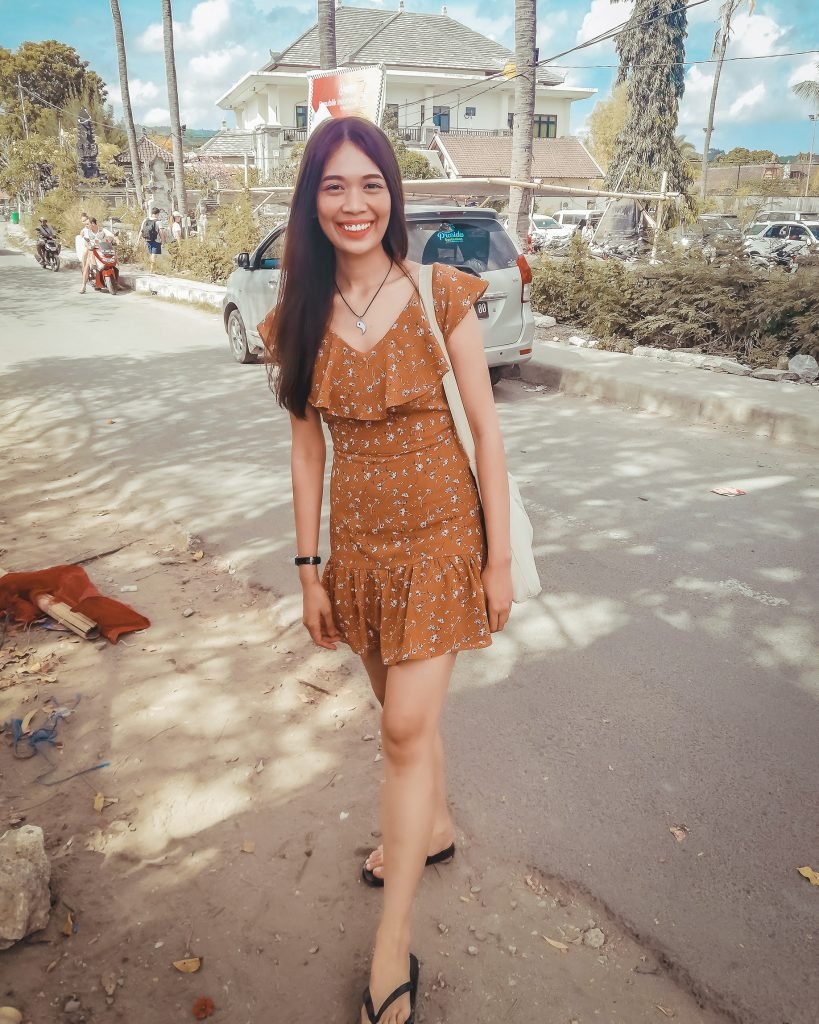 You can wear anything you want but make sure jangan pakai kasut. If nak bawa kasut, letak dalam bag. You boleh tukar pakai kasut when you arrived at Nusa Penida. Dari port Sanur ni pakai je selipar sebab nanti kena redah air laut untuk ke speedboat. All passengers kena letak selipar dalam bucket yang disediakan di pantai sebelum ke speedboat. Nanti bila dah sampai Nusa Penida, pandai-pandai la you cari balik selipar you dalam bucket ni. Hehe. 
---
Nusa Penida Tour.
Bila sampai di Nusa Penida, my Tour Guide – Madi, dah siap tunggu di port. Madi ni memang orang Nusa Penida. Sado gitu. Hehe. Pak Yanto booked our day tour with him awal-awal lagi. Siap cakap i retis you'olls. I ambil day tour termasuk lunch (nasi goreng / mee goreng).  Fyi, day tour to Nusa Penida ni hanya dapat pergi ke sebelah barat Nusa Penida sahaja. At first i terfikir untuk buat Nusa Penida & Nusa Ceningan tour, tapi disebabkan jadual i dah packed, i hanya pilih Nusa Penida day tour. If you nak buat Nusa islands tour, Pak Yanto can arrange it for you. Cuma kena sediakan duit je. Hehe. Anyway, these are the places in Nusa Penida i've visited :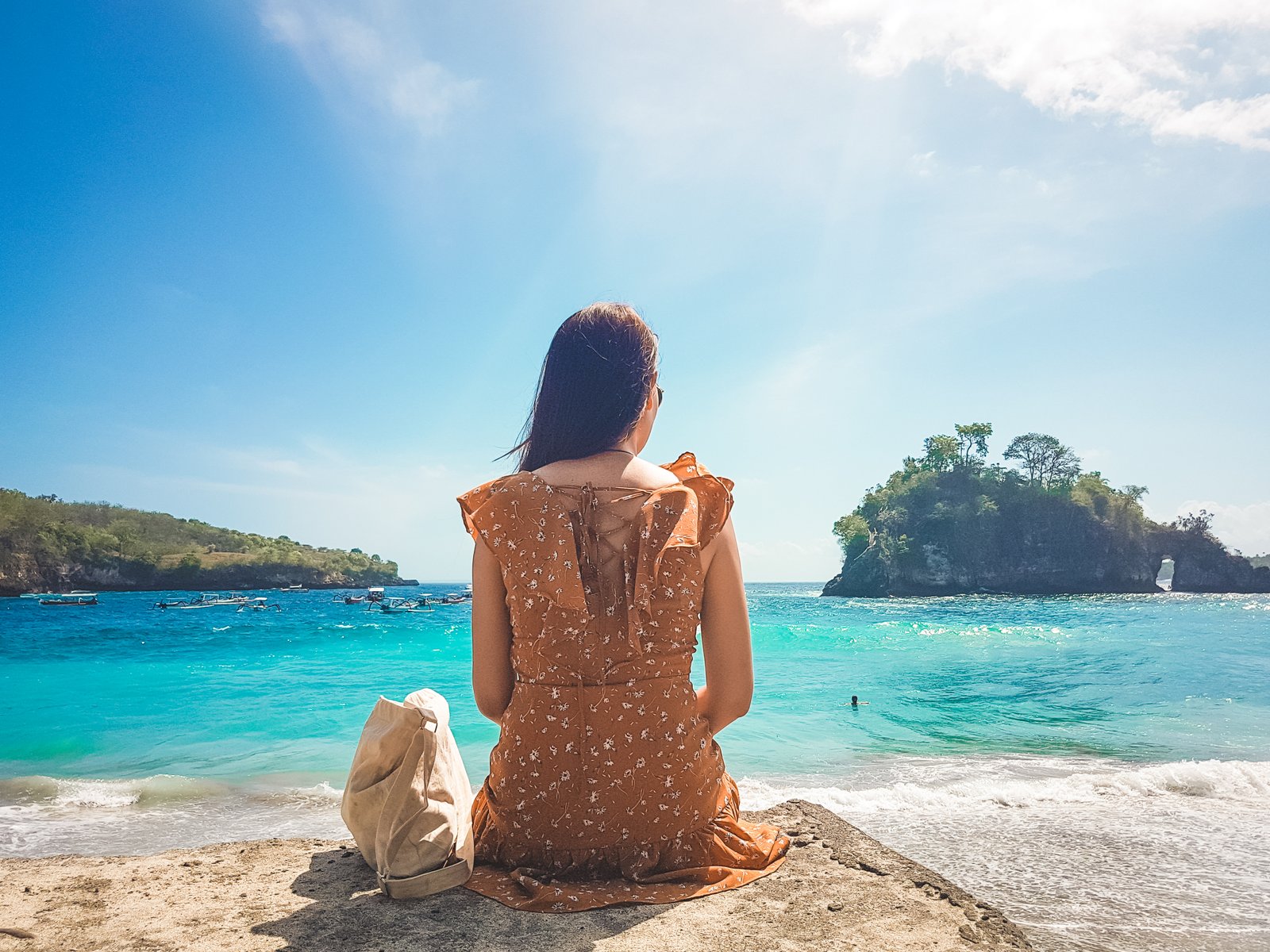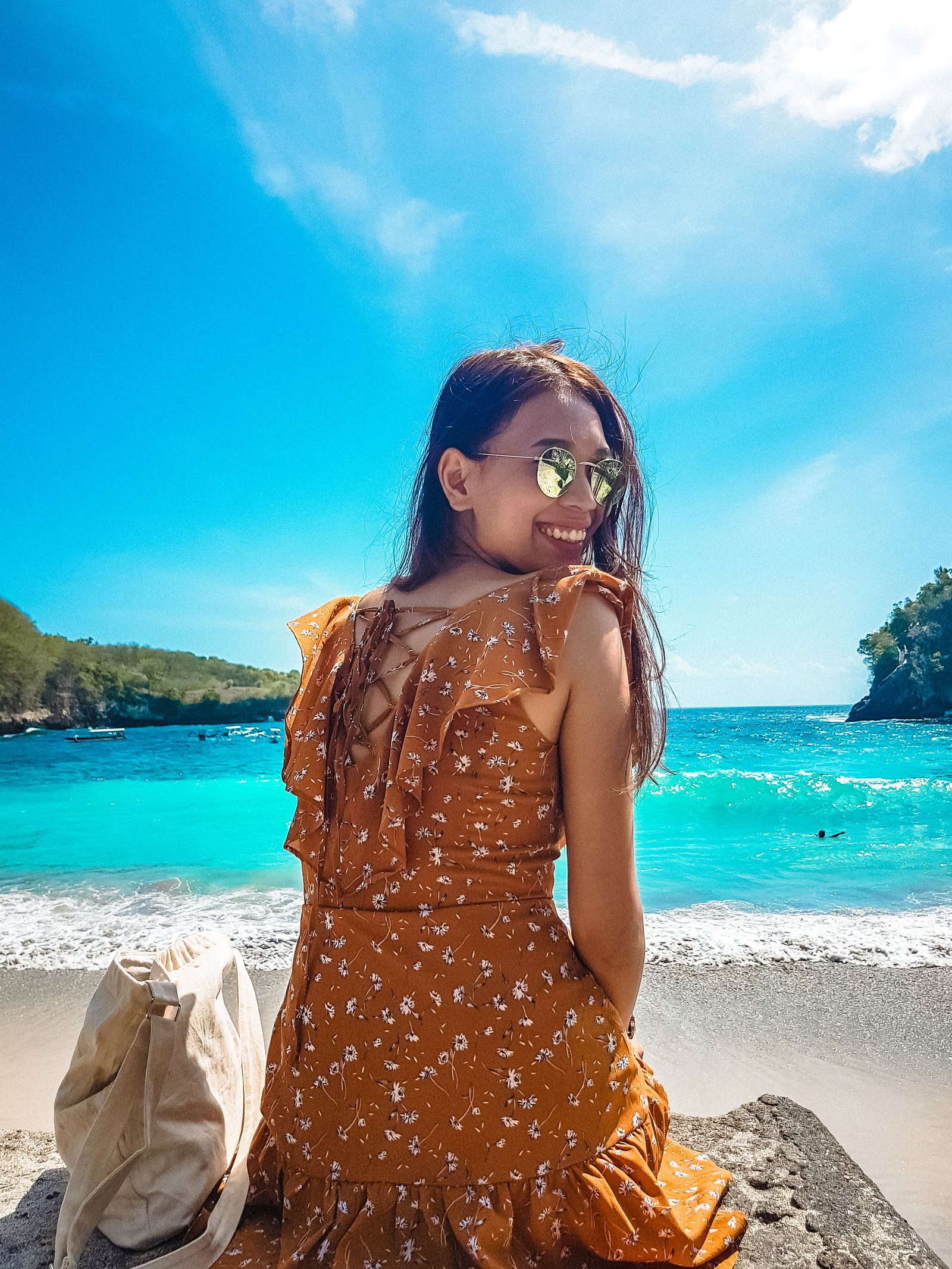 Kelingking Beach.


The most photogenic spot in Nusa Penida. Madi suggested me to walk downhill to get the best view of Kelinking beach for my photos. Honestly, it was hard and dangerous. The path is narrow, slippery and very ramped which is secured very poorly with bamboo canes and ropes.

Everyone was like helping each here. I'm glad i did walk halfway down and managed to take a stunning view of Kelingking beach. 
Angel's Billabong & Broken Beach.


From Kelingking beach, to get here will take around 45 minutes journey by car. Angel's Billabong is a beautiful rugged natural infinity pool framed by craggy limestones cliffs. Broken Beach is a stunning round lagoon that has eroded into the weather-beaten shoreline connecting to the sea via a limestone arch. These two amazing natural wonders are within an easy walk from each other. At Broken Beach, you'll find food and refreshments if you're due a pit stop. 
Crystal Bay.


It's a perfect spot to finish off your Nusa Penida tour. The name crystal is because of the water and it comes together with a nice beach surrounded by palm trees. People who love sea activities such as snorkelling and diving have to visit this place. When we were here, we didn't have a chance to swim since the wave is too strong for us to swim. 
Overall, Madi was a very good Tour Guide. He took care of me and helped me to take photos with his own camera. He transferred the photos to my phones via dual USB pendrive before i go back to Sanur. He is friendly and speaks English very well. 
---
How Much It Cost?
900,000.00 LDR / person – This price includes boat transfer and Nusa Penida tour+ lunch. You can skip lunch and bring your own snacks. If you want to explore Nusa Penida without a guide, you can rent a motorbike. But since i already been there and seen with my own eyes how bad the roads were, I'd not recommend you to do that.
---
What To Expect?
Hot weather. Wear proper outfits and bring sunscreen. 

Too many tourists. Take some time for you to take good photos without other people in the background. 

Bumpy and narrow roads. Pening kepala. 

Motorcyclists. Since the road here is bumpy and narrow (it's pretty bad, seriously), you need to be extra careful. There was an accident too on our journey back to Nusa Penida port. 

A lot of walking. Well, it's good for your health. Haha. 

Bad toilet. Make sure jangan sakit perut bagai. 

Entrance Fee. Only for parking.  

Thirsty. Don't forget to bring water.

Everything's here are expensive even a bottle of mineral water. 

Bring your sneakers if you plan to walk downhill at Kelingking Beach.
---
More About Bali. 
Check out my previous post here :
Bali Trip 2018 : Panduan Percutian Ke Bali, Indonesia.
Bali Trip 2018 : Itinerari Percutian Ke Bali, Indonesia.