Pernah dengar Pulau Orang Utan tak? Kalau tak pernah, today i nak share sikit mengenai tempat ni. I pun actually baru je berkesempatan untuk ke sini a month ago (ceh, baru i nak update dalam blog kan? Hehe). Okay, long story short, Pulau Orang Utan ni terletak di Bukit Merah Laketown. Yer, yang ada theme park tu. Kalau datang bercuti ke Ipoh bawa anak-anak, i sangat recommend untuk datang ke sini to educate them about Orang Utan. Nak datang bawa diri sendiri pun boleh kalau tak pernah tengok Orang Utan. Hehe. Perjalanan dari Ipoh untuk ke sini akan mengambil masa dalam 40 minit.
---
Btw, kaunter tiket untuk ke Pulau Orang Utan terletak di atas jeti. Jadi, bila sampai di Bukit Merah Laketown, you kena terus berjalan ke jeti. Perjalanan untuk ke Pulau Orang Utan mengambil masa 10-15 minit dengan menaiki bot. Harga tiket adalah seperti di bawah : 
---
Di Pulau Orang Utan ni, setiap group akan ada seorang tour guide. Tour akan mengambil masa around 45 minutes. Please take note, datang ke sini, jangan gigih plak bawa swimsuit konon nak sunbath. Di sini tak ada pantai yer. Hanya lake sahaja. Hehe. So, wear proper clothing. Kalau hujan, jangan risau. They will provide you with an umbrella. Cuma kalau hari hujan tu, depends on your luck la untuk dapat tengok banyak Orang Utan dan monyet.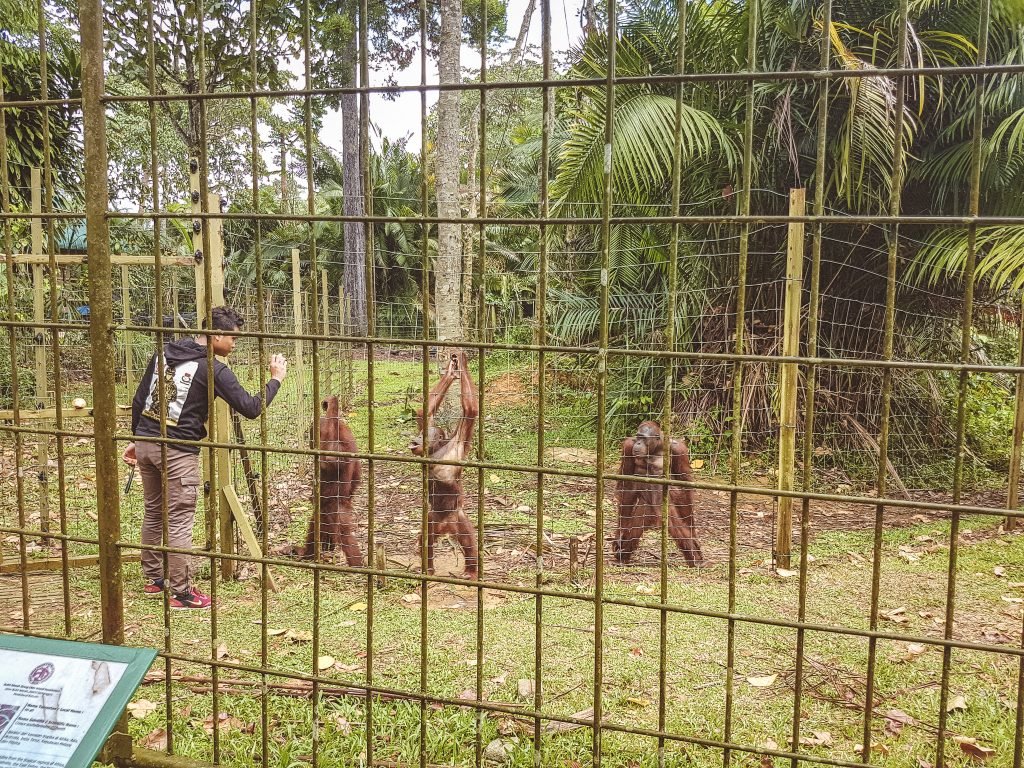 ---
Apa yang i paling suka tengok di sini adalah bila Orang Utan bebas bergerak ke mana-mana. They didn't put them in the cage. Yang di dalam cage adalah visitors dan sangat menarik bila penjaga Orang Utan called their name and they came closer to the cage. They're smart but dalam masa yang sama they're so naughty too. But still, yang boleh bagi makan semua Orang Utan ni cuma staff di sini sahaja. You are not allowed to give them anything. 
---
It was a great experience for me, especially for my partner yang tak ada Orang Utan pun in his country. Haha. And last but not least, if you come here, don't forget to donate too! Let's save Orang Utan together. XOXO
X, Hani.