Sekarang ni banyak benda yang kita boleh buat secara online. Lebih cepat dan mudah. Today I nak share salah satu website yang menjadi favourite I bagi mencipta design ecards dan terus kongsi kepada penerima secara online. Cara nak buat ecards di website favourite I ni sangat mudah sebab design memang dah sedia ada. You hanya perlu pilih dan tambah ucapan serta muat naik gambar (jika ada). Pengunaan adalah free dan hanya perlu bayar jika you pilih premium ecard.
Firstly, pergi ke website: Greetings Island. Sign up dahulu untuk create account supaya you boleh draft your ecard dan edit pada bila-bila masa. Berikut adalah contoh jenis-jenis ecards yang ada pada website ni (klik gambar untuk lihat dengan lebih jelas):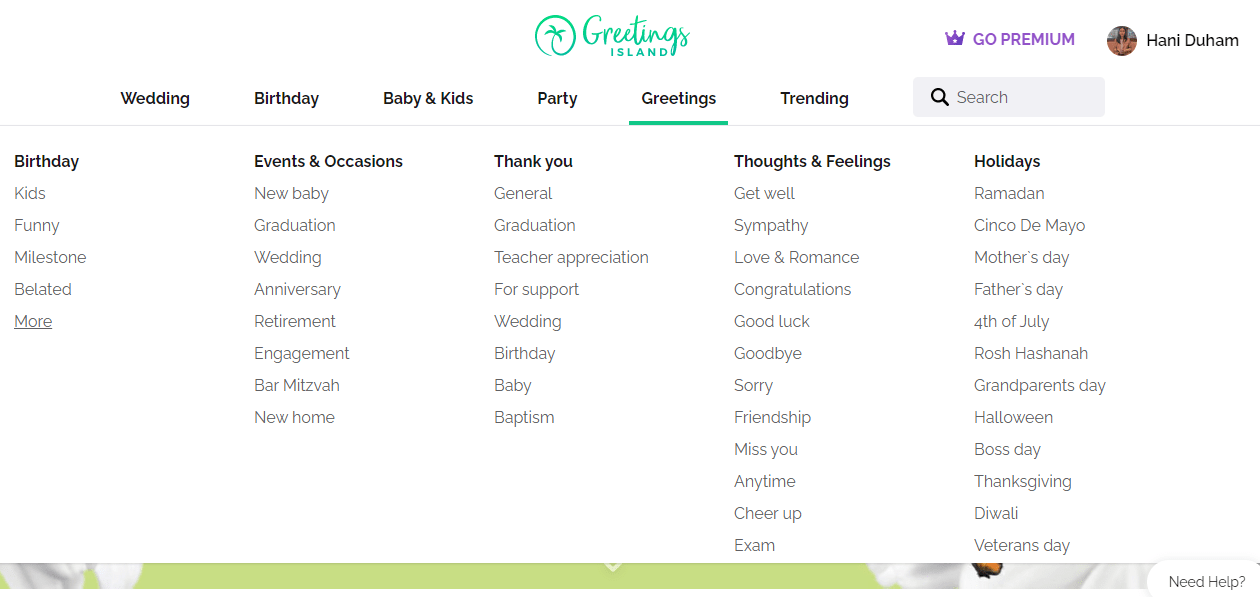 ---
Sebagai contoh di bawah, I pilih 'Friendship':
Untuk edit, hanya perlu klik 'Customize'. If you nak tengok dahulu kad ni from your point of view, tekan ikon mata yang terletak di bawah kad. Kemudian klik 'Edit Inside' untuk tulis ucapan. 
---
Di sebelah kiri ada pilihan untuk tukar layout. You boleh pilih samada nak menggunakan kedua-dua belah kad atau sebelah kad sahaja. Selain itu, you boleh masukkan sticker, muat naik gambar, tukar font dll.
You boleh design kad you sendiri dengan mudah sebab website ni sangat straighforward. Bila dah selesai, simpan dahulu as a draft atau if you dah bersedia untuk kongsi kepada penerima, boleh terus tekan 'Next' (klik gambar untuk lihat dengan lebih jelas)
---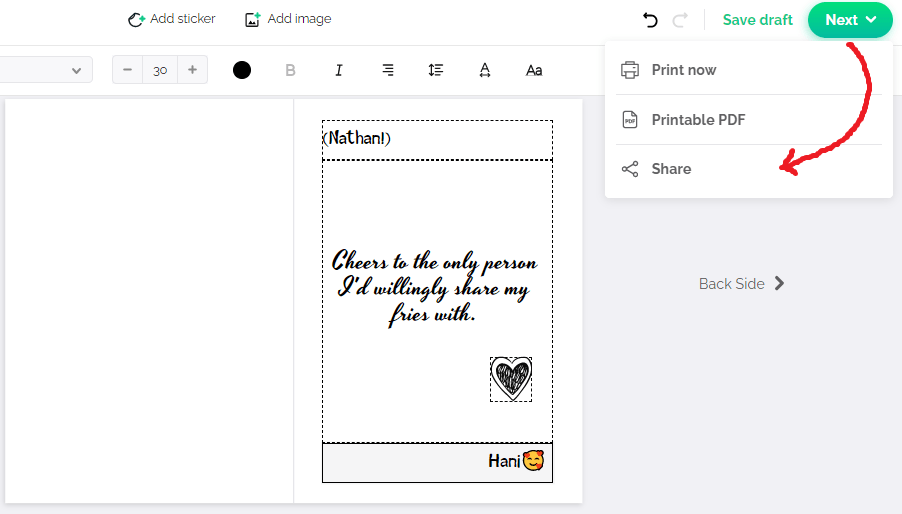 Setelah klik share, pilih medium untuk penerima menerima ecard. My advice, selain daripada email, just copy link dan paste either dalam whatsapp, facebook dll. Bila penerima klik link yang diberikan, mereka akan terus dipaparkan ecard yang you design for them.
It's very simple and you should try it. Sometimes, a simple thing like this can really make someone's day.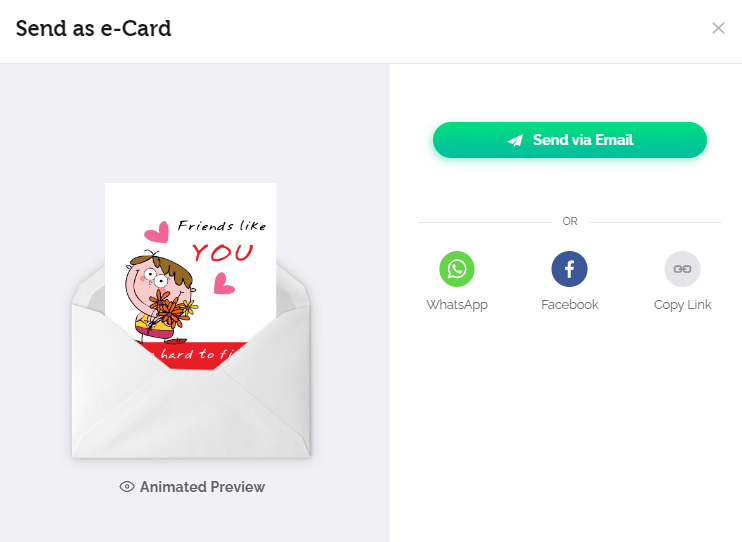 X, Hani. ❤