These are my Top 20 Travel Movies that made me want to quit my job,
pack my bags and run around the world  :
1. Into The Wild (2007)
Based on a true story, this movie follows Christopher McCandless as he tries to shed his material life and get in touch with real life and nature. His adventurous spirit certainly inspires curiosity and yearning to discover what's beyond the boundaries.
---
2. A Map For Saturday (2007)
A documentary follows Brook Silva Braga as he prepares for his year-long trip around the world. He films the entire trip. This is the best movie about long-term travel.
---
3. The Motorcycle Diaries (2004)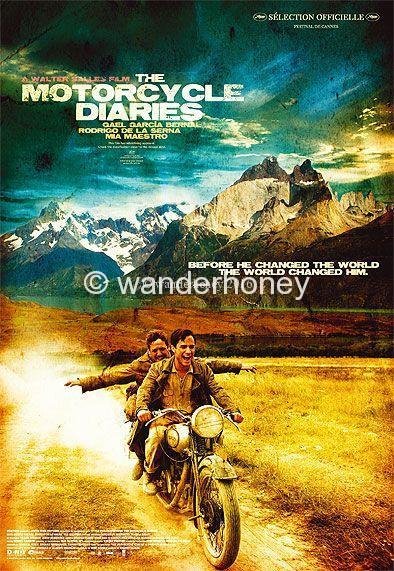 Two young men learn of the vast injustices and economic disparities of their homeland on a road trip across South America, and in doing so gain a unique perspective on Latin America identity. Beautifully cast and directed. This movie will make you jump on a motorcycle and explore the continent. 
---
4. The Bucket List (2007)
This is an amazing movie. Jack Nicholson and Morgon Freeman star as two terminally ill cancer patients who decide to break out of the hospital and live their last days to the fullest.
---
5. The Secret Life Of Walter Mitty (2013)
This movie was better than i thought. Walter Mitty, a guy who hates his job and dreams of a more exciting and adventurous life. He breaks out of his shell, becomes more confident, and starts to turn his daydream into reality. It's a story most people can relate to! The breathtaking scenes they shoot around the world only add to the incredible story. 
---
6. Up In The Air (2009)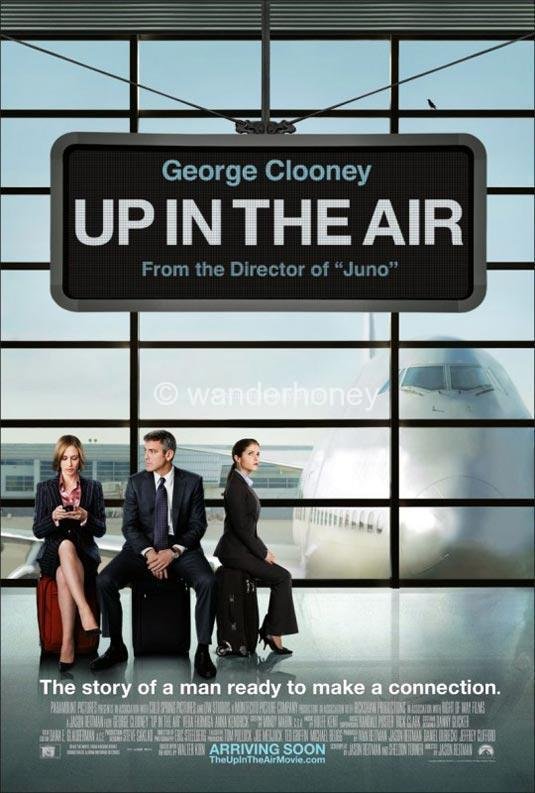 Ryan Bingham is truly living the high life. Flying all over the world on business, he never stops moving…until he meet Alex, a fellow passenger and learns that life isn't about the journey, but the connections we make along the way.
---
7. Vicky Christina Barcelona (2008)
A Woody Allen movie, this movie follows two girlfriends on a summer holiday in Spain who become enamored with the same painter as they spend a holiday in Barcelona. For travel to Europe, Vicky Christina Barcelona definitely is an inspiring travel.
---
8. Under The Tuscan Sun (2003)
For the romantics out there, Diane Lane does a wonderful job in Under The Tuscan Sun fulfilling everyone's ultimate fantasy. She shows that getting away from it all and relocating to another country can fix everything.
---
9. Lost In Translation (2003)

Bill Murray and Scarlett Johansson play two characters adrift in their hotel..at least, until they cut loose and explore Tokyo. They are suffering from a self-imposed confinement, and that bonds them together. Together, they escape into Tokyo with its nonstop energy.
---
10. The 100 Years Old Man Who Climbed Out The Window & Dissappered (2013)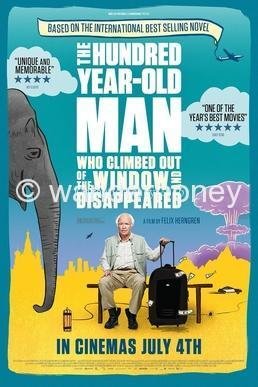 Based on the best-selling novel. Allan Karlsson finds himself stuck in a nursing home. Determined to escape on his 100th birthday, he leaps out of a window and onto nearest bus, kicking off and unexpected journey involving, among other suprises, a suitcase stuffed with cash, some wicked criminals, and an elephant named Sonya. Allan's youthful escapades and current adventures weave together into a offbeat treat for anyone who's young at heart.
---
11. Wild (2014)
Based on the novel of the same name, this movie follows Cheryl Strayed as she hikes the Pacific Crest Trail as a way to restart her life, end her drug addiction, and finally cope with the death of her mother.
---
12. The Way (2010)
Driven by his profound sadness and desire to understand his son better, Tom decides to embark on his historical pilgrimage, leaving his "California bubble life" behind. Armed with his son's backpack and guidebook, Tom navigates the 800km historical pilgrimage from the French Pyrenees, to Santiago de Compostela in the north west of Spain, but soon discovers that he will not be alone on this journey. 
---
13. Hector And The Search For Happiness (2014)
Based on the world-wide best-selling novel. Hector (Simon Pegg) is a quirky psychiatrist who has become increasingly tired of his humdrum life. So he decides to break out of his deluded and routine driven life. Armed with buckets of courage and child-like curiosity, he embarks on a global quest in hopes of uncovering the elusive secre formula for true happiness.
---
14. The Darjeeling Limited (2007)
A year after their father's funeral, three brothers travel across India by train in an attempt to grieve, bond, and get closer. As the brothers try to find meaning in their loss, they fight, resent each other, overcome barriers, and learn to love India. This movie did a good job making me want to jump on a plane to India.