I'm not much of a hiker, to be honest. Jungle trekking is more my style, but hiking isn't really my thing. The last time I found myself hiking was actually in Vietnam, and it was a complete accident. I had mistakenly booked the wrong tour, and there I was, trekking up a mountain for a grueling 7 hours without the appropriate footwear. Looking back, it's quite comical. I thought I wouldn't make it, but luckily, I survived. Haha!
Anyway, yesterday I decided to give hiking another shot. I ventured up Batu Putih Hill in Tanjung Tuan Recreational Forest, Port Dickson. I had been to Tanjung Tuan before, about 8 months ago, but I had only explored the hidden beach. This time around, I challenged myself to hike up the hill, and I must say, it was a fun experience. The view from the top was absolutely breathtaking, and I genuinely enjoyed every moment of it. It was definitely worth the effort and the hike.
---
So, here are some of the helpful information that I've prepared for you:
Where is the location?
Just next to PNB Ilham Resort. Search for Tanjung Tuan Recreation Forest on the map.
Where to park?
At the side of the road. There is no special parking. 
The entrance fee?
RM1.00/person.
What's inside Tanjung Tuan Recreation Forest?
1. Cape Rachado Lighthouse
2. Secret beaches. If you are in luck, you can have the beach all to yourself.
3. Batu Putih Hill.
---
---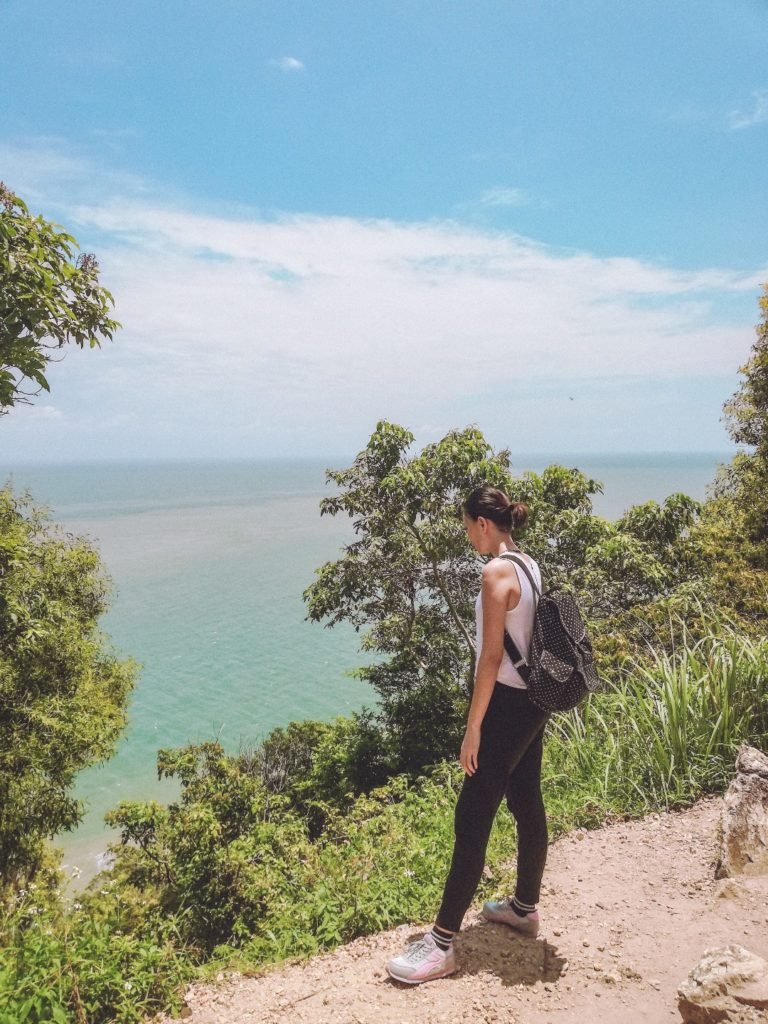 ---
---
What to wear?
Sportswear or activewear especially when you plan to go to the beach and the hill. 
What to bring with you?
Drinking water. It's a must, especially with this Malaysia's hot weather. Also, maybe chocolate for energy.
Do you need a guide?
Nope. You don't need a guide. The trail is so easy to follow. Just look for yellow tape, tied up to the trees. The hike is not that hard except for the stairs (Denai tangga taubat). Haha. 
What is the right time to go?
If you ask me, I'd prefer to go at 10:00 am and above where most people coming down more than going up. Go on weekdays to avoid crowds too. It opens daily from 7:00 am to 6:00 pm.
Is there any wildlife?
Well, it's a forest. Monkeys are common in Malaysia. Can see a lot of monkeys at the entrance. I also almost step on a snake during my hike to the hill. Haha. I was so surprised and scared af. 
---
---
---
More about the entrance?
Before you enter, go to the small cottage on the left side to buy an admission ticket. Don't forget to check in using the MySejahtera app. There's also a public toilet located at the entrance. 
Is there any rest stop area?
There's also a rest stop area that you could find during the trekking to the beach. 
Can I bring my kids?
Well. It depends on how you can handle your kids. The trail to the lighthouse is fine. The trail to go to the beach is a bit challenging because need to climb down and up a lot of stairs. The same goes for the hills.
Can you swim at the beach?
As far as I know, you are not recommended to swim. It's quite deep.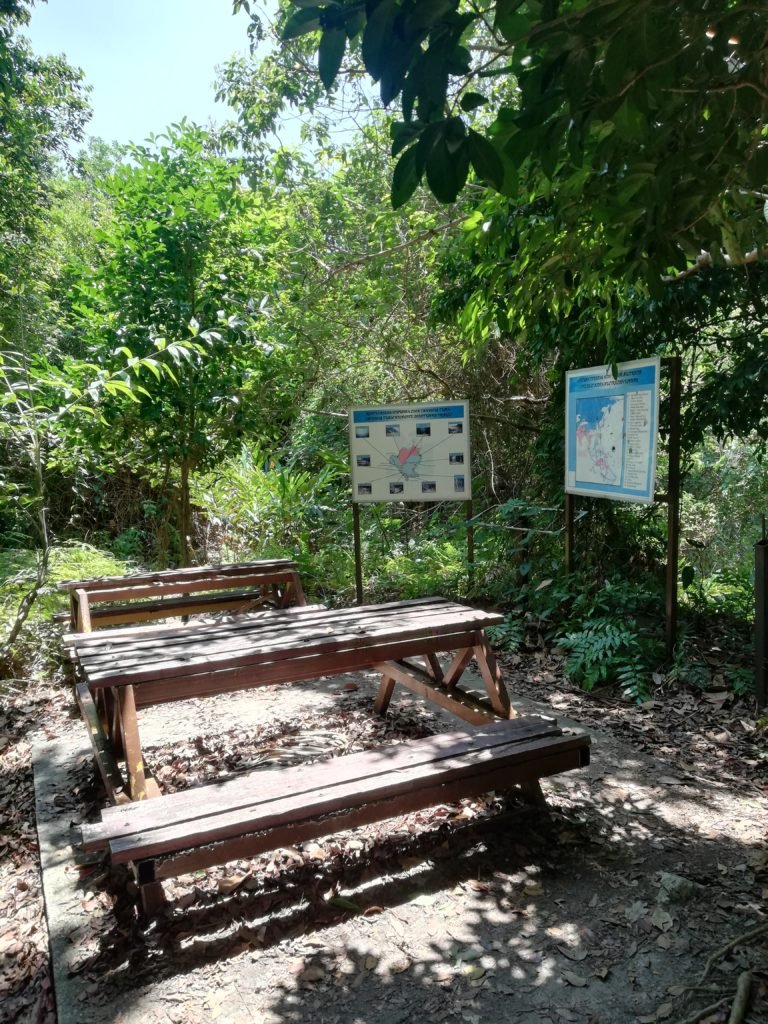 ---
---
Can I camp here?
Yes. Many people do that. They usually camp at the beach. 
Does it have an internet connection in the forest?
Yes. I can connect to the internet so easily. I'm using maxis and also Umobile. Both can connect to the internet without any problem.
That's all guys! Hope the info helps you with the trip to Tanjung Tuan Recreational Forest. This place requires a lot of walking and hiking. If you have some kind of health issues, I wouldn't suggest you come. Enjoy the trip! 
X, Hani.