I used to be super fortunate to have great skin in my teens & 20s. However, when I reached my 30s, things really started to shift. My T-zone would be frequently affected by cystic acne, and fungal acne started to form on my forehead. My entire face in general was congested in whiteheads. All of the acne skincare products I was using at the time are no longer working for me. My acne won't go away; it seems as though I'm resistant to those products already. *sigh*
I had to deal with acne breakout in 2019 and it got severe in 2020. It was the worst acne breakout I've ever had in my life. Fungal acne appeared on my forehead in July 2020 and was followed by Cystic acne in September. The acne was big and painful and every day new acne will appear on my forehead. It was so awful that people around me began to notice and asked me about it, as well as helped me in finding a solution. What causes the breakout? Ok, I believe that the primary cause of the acne breakout was hormonal changes. I had an irregular menstrual cycle during that time, also I was stressed with my workload; during the lockdown, I was too busy with work and needed to be physically in the office. I was working on the weekend too. I didn't get enough sleep or rest. My acne breakouts may also be largely caused by the use of the wrong supplements and pills. 
This photo was taken in September 2020. It was awful that I considered going to see a Dermatologist if my efforts to treat the breakouts on my own failed. I did some research online to learn more about my acne breakout and how to get rid of them. I found numerous tips and recommendations from Google and Youtube. I followed most of the tips and recommendations that I found relevant, and thankfully after some time I finally was able to reduce the appearance of acne on my face. It did not completely remove it, but it did help to reduce the appearance of the acne, and it took a lot of hard work, dedication, and consistency.
---
The first thing I did was stick to a strict diet. 
---
I Started Taking The Right Supplements. 
Many YouTubers recommended L-Lysine and Probiotics. These two supplements are said to be beneficial to skin and acne treatments. I took L-Lysine and Fish Oil in the morning, Vitamin C after lunch, and Probiotics before going to bed. I also drink plenty of water. 
---
Cleansing Oil, Facial Cleanser & Toner. 
I removed my makeup with Cleansing Oil by Nutox ; (I only use eyeliner and concealer to cover the under eyes). Then, I steamed my face with hot water for 10 minutes before I wash my face with a facial cleanser. 
I used to use Innisfree facial cleanser but since the breakout, I switched to Salicylic Acid Daily Gentle Cleanser by Cosrx.  I use a facial cleanser in the evening. In the morning I only wash my face with warm water.
For toner, I only use it on the day I wear make-up. Otherwise, I don't use it at all. I use Pro Acne Solution Toner by Eucerin. 
---
Serum & Acne Gel. 
Note:  Salicylic acid, Clindamycin, and Benzac cannot be mixed with Retinol. The combination has the ability to disable each other's functions. Another thing to remember is not to use it if your face is wet. It will not work on your skin if mixed with water. The usage size is approximately the size of a pea. Don't think the more you use it, the faster it disappears. It doesn't work that way. It can actually irritate your skin and make it even worse. 
---
Face Moisturiser & Sunscreen / Sunblock. 

 
All of the serums I use above make the skin dry and more sensitive to sunlight. So I always make sure I use moisturizer and sunblock on a daily basis.
After using Salicylic acid and Clindamycin in the morning, I apply Cerave facial moisturizing lotion followed by La-Roche Posay invisible fluid sunblock. or La-Roche Posay Hydrating Cream.
After 15 minutes of applying Retinol, I apply Cerave facial moisturizing lotion before going to bed.
---
Spot Corrector, Anti-Marks & dark spots, Eye Cream. 
When acne dries up and recovers, acne scars will take time to disappear. To hide the acne scars, I use Spot Cover Fluid by Hiruscar. I only use it when I want to leave the house.
The products I use to get rid of the acne scars :
In the morning I use La-Roche Posay Effaclar Duo. (after I use serum)
In the evening I use Oxy anti-pimples mark. This is my all-time favorite. It really helps to fade dark spots.
One more thing, I make sure all the serums & acne spots gel that I use do not touch the eye area. For eye care, I use RoC Retinol Correction Eye Cream. 
---
Others.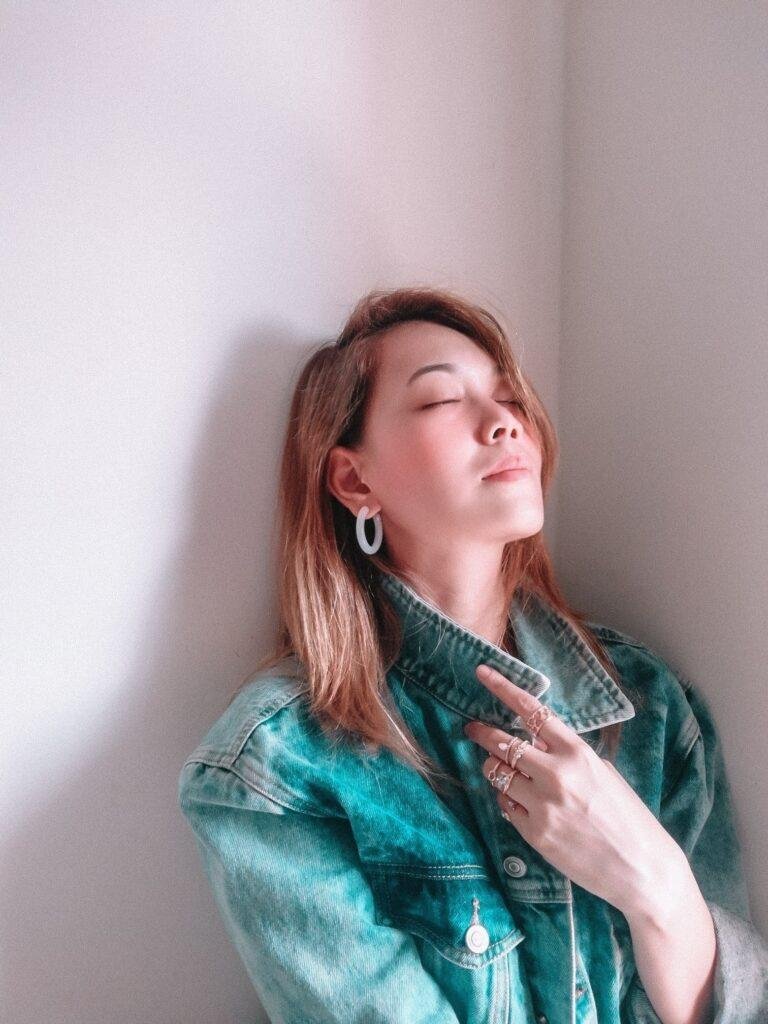 I am currently on a regular facial treatment at Medicdeno Skin Solution. You can read more about the treatment here. 
X. Hani.