As someone who is passionate about feeling beautiful from head to toe, my nightly beauty routine is an essential part of my daily routine. From cleansing my face to applying a range of nourishing creams and lotions, there's nothing quite like the feeling of indulging in some self-care before bed. In fact, I won't fall asleep until every inch of my body is covered in a luxurious lotion that leaves my skin looking shiny and smooth and feeling like a million bucks of freshly glazed donuts 🍩
In this post, I'm excited to share with you the details of my own beauty night routine, including the specific products I use and the steps I take to keep my skin looking and feeling its best. Whether you're also a beauty fanatic or simply looking for some inspiration for your own nighttime self-care rituals, I hope you'll find some useful tips and insights here.
---
I Take a Shower Before Bed.
I take a shower before bed to wash off any dirt, sweat, or makeup that has accumulated on my skin throughout the day, helping to prevent breakouts and promote healthy skin. After showering, I apply lotion to my skin while it's still wet. This helps my skin absorb the lotion better, leaving it feeling deeply moisturised and soft. Applying lotion to my warm, damp skin also makes me feel incredibly soothing and luxurious, making it a highlight of my nightly routine.
I rub Vaseline Pure Petroleum Jelly on my elbows and knees to keep them extra soft and moisturized. If I have any scars, usually from my cat's scratches, I'll apply Skinmade Vitamin C and E to help promote healing and reduce the appearance of discoloration. Finally, I'll rub Nivea Body Milk Lotion all over my body to seal in the moisture and leave my skin feeling nourished and hydrated.
---
My Nightly Facial Routine. 
After washing my face, I make sure to dry it with a microfiber towel that I use solely for my face. I don't use the same towel that I use to dry my body, as it can transfer bacteria and oil onto my skin, which can cause breakouts.
Next, I apply Urban Oxygen Essence to hydrate my skin with oxygen infusion, which helps to re-energize my skin from damage caused by daily stress, pollutants, and toxic surroundings. This step leaves my skin feeling refreshed and revitalised.
For my T-zone, where I tend to have acne, I follow up with Blemish Control Essence. This helps to reduce the appearance of blemishes and prevent future breakouts. 
To care for the delicate skin around my eyes and prevent fine lines, I apply either Clinelle Caviar Gold Firming Eye Serum or ROC Retinol Correxion Eye Cream. These eye treatments help to reduce puffiness and dark circles, while also improving the overall appearance of my eye area.
I usually start with my nightly facial routine first. After applying the essence and eye serum, I wait for 15 minutes to let them fully absorb before moving on to the next step. During this time, I focus on applying lotion to my body, making the most of my routine.
Once the 15 minutes are up, I apply Olay Regenerist Retinol24 skincare, which is my holy grail anti-aging product. Retinol promotes skin cell turnover and improves the overall texture and appearance of my skin. I begin by applying the serum and then follow up with my night moisturizer. As I apply the moisturizer, I massage my face and neck for 5-10 minutes to improve blood circulation and enhance product absorption.
I have this little step too. After I'm done with my face, I take a cotton swab with a bit of Johnson's baby oil on it and wipe my ears. I've been doing it for a while now, and I find that it helps remove any dirt around my ears. Plus, it feels quite soothing, and the baby oil leaves my ears feeling soft and moisturized. It's become a little self-care habit that I enjoy.
The last step in my nightly facial routine is to apply Vaseline Aloe Soothing Jelly to my lips. This keeps them moisturized and prevents them from drying out overnight.
---
My Nightly Nails & Feet Care.
I always start by applying nail cuticle serum to both my hands and feet. My go-to serum is the affordable and sweet-smelling Inai Republic Oil It Serum, which softens my cuticles. Anyway, I'm not a big fan of wearing henna (Inai), and I often tell those close to me not to wear it. Without henna, hands have a clean and elegant look, showcasing the natural beauty of nails.
When it comes to my feet, I trust nothing but Vaseline Pure Petroleum Jelly. Trust me on this, it works wonders in healing cracked heels and leaving them feeling soft. After applying Vaseline, I put on socks to seal in the moisture and maximize the benefits.
---
My Nightly Hair Care Routine.
To keep my hair healthy and smooth, I have a few simple steps that I follow every night. First, I always make sure my hair is completely dry before I go to bed. If I wash my hair at night, I'll use a hairdryer to dry it thoroughly.
Next, I'll brush my hair to make sure there are no tangles. Before I start brushing, I apply a leave-in conditioner to keep my hair moisturized. This step helps prevent breakage and leaves my hair feeling soft and silky.
Twice a week, I like to give my scalp a little extra attention by massaging it with a mixture of lavender and coconut oil. This helps promote hair growth and relaxation.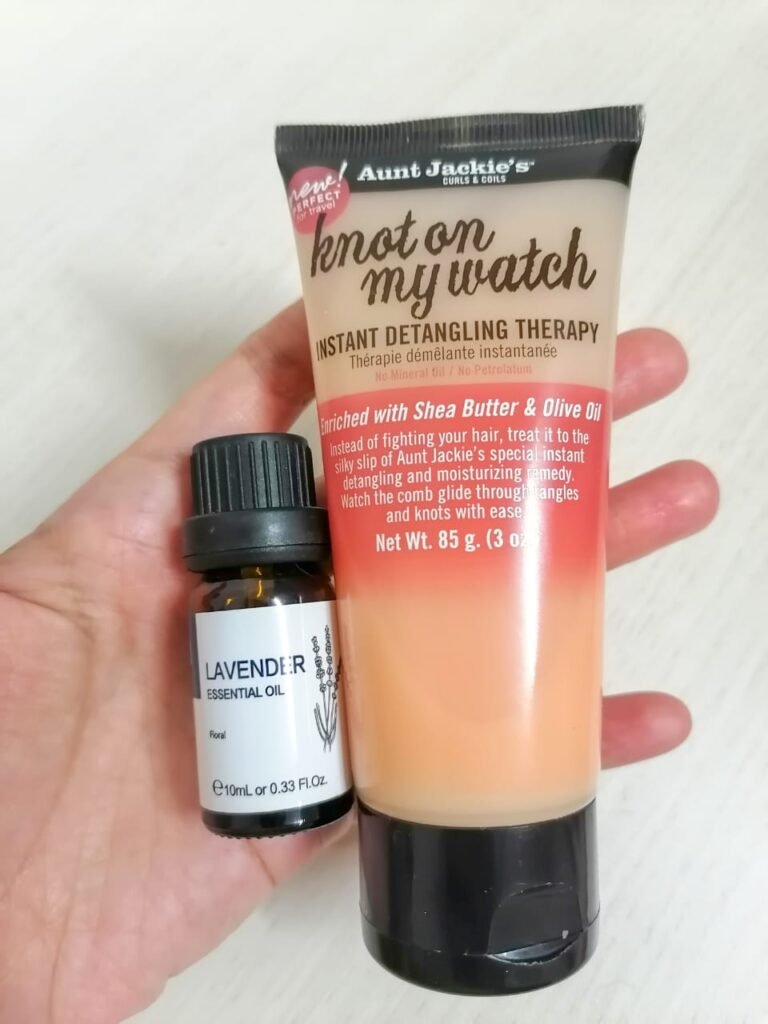 ---
A nightly beauty routine is an important ritual for me. I can never skip doing it. To me taking care of your skin, nails, feet, and hair can have a significant impact on your overall appearance and confidence. A simple nightly routine can go a long way in preventing signs of aging, promoting healthy hair growth, and maintaining well-groomed nails and feet. Remember to listen to your body and adjust your routine as needed. With consistency and patience, you can achieve a healthy, glowing look that you'll be proud to show off.
Thanks for reading, and happy pampering!
X, Hani. ❤