If you are one of my regular readers, you already know how much the little things mean to me. I often express this sentiment in my posts, as I consider myself a sentimental person. I always hold onto the belief that expressing love and appreciation in the smallest gestures can bring a genuine smile to someone's face, and that's something I truly cherish.
Whether it's a bouquet of flowers (yes, men like it too), a thoughtful care package, a warm home-cooked meal, or a handmade craft – I enjoy doing them all just to put a smile on my partner's face. Witnessing a smile after receiving any of these small gestures fills me with joy.
Today, I'd like to share 6 little things I've done in the past for my exes that you can also try out.
---
1. Prepped or Homecooked Meals For Him.
I love cooking. In fact, I grew up in a family that cooks. From my dad, and my mom, to my brothers, everyone learned to cook at a very young age. Since I am the eldest of 4 younger brothers, I also took on the role of their second mom when our parents were at work and I frequently prepared meals for my parents as well, so when they got home from work, meals already waiting for them to enjoy.
I learned to cook when I was 12, and my caring nature sometimes led people to misunderstand and think that I act like a mom. First of all, I'm not a mom. So, I truly dislike when someone says to me things like "Yes, Mom." I am just accustomed to taking care of people, and I happen to be very good at it. It's in my nature to ensure that the people I love are well taken care of.
Food is essential for us to live, and that's why prepped meals or homecooked meals are my top choice in today's topic. After all, what's more delicious than foods that are made or cooked with love, right? 🥰
One of my all-time favorites is overnight oats for breakfast. It's a super simple and incredibly delicious recipe, plus you can customize it with anything you like to make it your own special version. I'd whip it up, pop it in the fridge, and he could enjoy it any morning he pleased. The best part was that it made things easy for him too—he could just grab it and take it to work. 
On another occasion, when I had to work out of town, I would make prep meals for him. It's not like he can't cook, but I still wanted to do it. I also took joy in having meals ready for him before he returned from work, so he could come home to a heartwarming, freshly-cooked meal waiting on the dining table.
---
2. Give Him A Care Package. 
Putting together a care package for him is such a sweet and thoughtful gesture. It's a simple way to show how much you care and pay attention to the things he likes. All you need to do is find out his preferred skincare products, favorite snacks, and maybe even a grooming set that suits his style. Arrange everything neatly in a box or a basket, and don't forget to add a little card with heartfelt compliments. Leave it somewhere he'll stumble upon it unexpectedly. You can put a little note such as "You're the best bf ever" or "You're very handsome! I'm lucky."  It's cute. 😄
I remember one time I created a care package for my ex, and I included a stress ball in the package because I knew he was stressed with work. It meant a lot to him. Small items like that can make a real difference in brightening his day and letting him know you're there for him. Remember, a care package is more than just a collection of items; it's a way to show your love and support. It doesn't have to be extravagant; what truly matters is the thought and effort you put into it.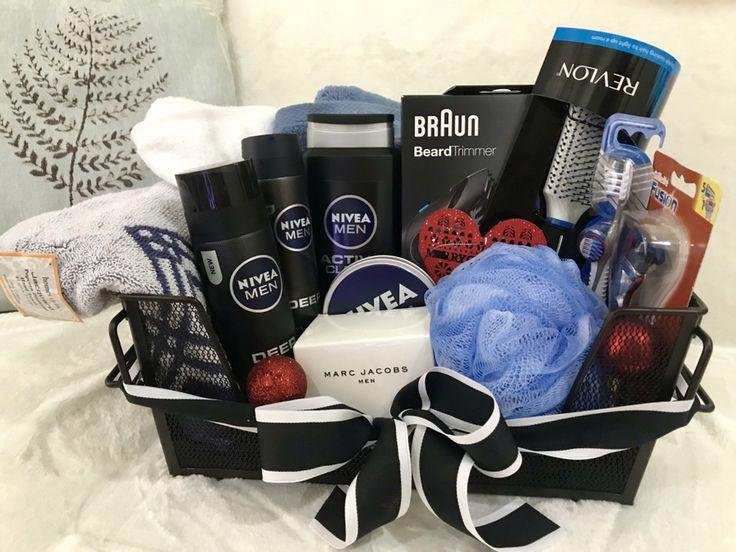 ---
3. Surprise Him With Personalized Items.
Personalized items make the perfect little gift. You can find something special that can be customized and order it easily online. It doesn't have to be fancy; just pick something practical for his daily life.
For example, since my ex worked in the office, he regularly used stationery. So, I got him a personalized pen with his name on it, and it even came with a box. At other times, I also got him a keychain with the phrase "You're my favorite person." 
I usually secretly place all these gifts in his work bag along with a little note like "Have a good day" or "I miss you already."
---
4. Randomly Make A handmade Craft or DIY For Him. 
I've always loved crafting and spending time making DIY projects and origami. I also enjoy drawing. The thing is, if you don't practice these skills regularly, they can start to fade a bit. I mean, you can still do them, but maybe not as well as when you do them often. That's what happens to me. Hehe. 🙈
But anyway, if you have no skill, don't worry, you can learn from YouTube. There are plenty of videos there that you can watch and learn from, and it's really easy to pick up!
When I was with my ex, I loved surprising him with little drawings and notes tucked into his wallet. It was a simple way to brighten his day. Sometimes, when I prepared his meal or bought him snacks, I would include origami like a 3D heart shape or butterflies. It was really fun. 😃
---
5. A Bouquet Of Flowers With His Favorite Chocolate. 
Since I'm into crafts, I once made a special bouquet of flowers with origami roses, and I placed Ferrero Rocher chocolates, which were his favorite. Making it brought me real satisfaction since I could design it exactly the way I wanted. It was a fun and enjoyable process, and I poured a lot of effort into making the bouquet.
You might wonder, why not real flowers? Well, real flowers eventually wither, but the origami bouquet would last, and he could keep it anywhere he wanted. He was so happy when I gave it to him, and I remember he was even hesitant to touch the chocolates because he loved the bouquet so much.
But yeah, I like to use fresh flowers once in a while, and I have even bought flower plants as gifts too.     
---
6. Plan A self-pampered day for him.
Let's be honest: we all get caught up in our busy lives, and it's easy to forget that we also need to pamper our bodies. So, why not plan a self-pampered day for him? Make a booking at a massage spa and take him there for a relaxing session together. You can also buy him a facial mask, so he can continue to pamper himself at home. Helping him take some time for himself will surely make him feel special and appreciated, especially when you do it together. Give it a try!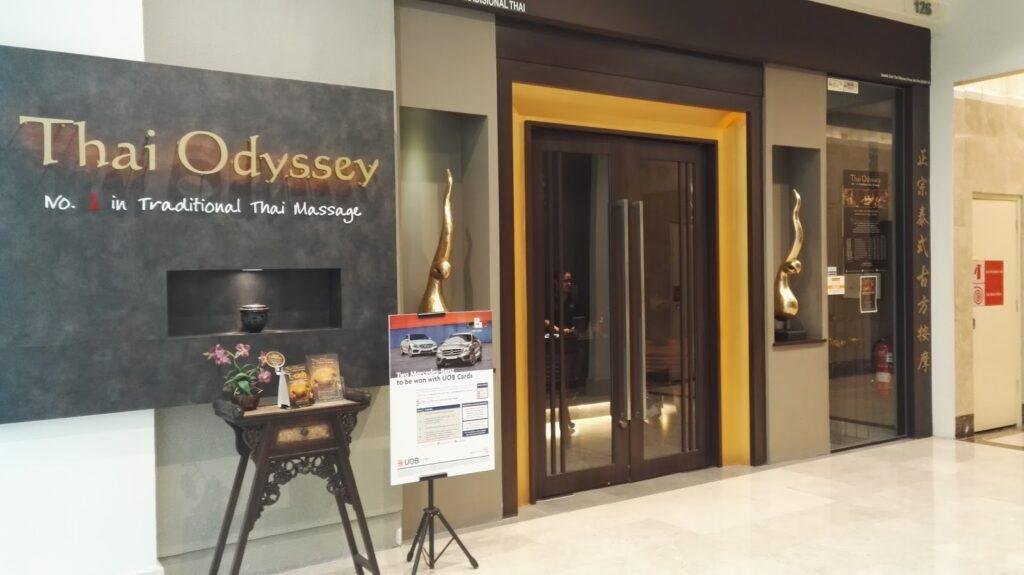 ---
These small acts of love can truly make a big difference in your partner's happiness. Don't underestimate the power of these little acts; they can bring joy and make your relationship even more meaningful. Give them a try and see the happiness they bring. Remember, it's the little things that matter the most!
Even though I am currently single, all of the things I mentioned above are the top 6 little things I like to do when I had a partner. I wanted to mention more, but the list will keep going, and the post would definitely be longer than this. Haha. I like to make surprises. If a man is not a big fan of surprises, he is definitely not the right match for me. 
X, Hani. ❤