Today, I'm thrilled to share about my recent stay experience at the Pullman Kuching, where I chose to base myself during my visit to Kuching, Sarawak. If you're looking for an experience that seamlessly blends elegance, friendly hospitality, and culinary quality all while remaining affordable, your search ends here. 
I stayed at this reputable hotel for three nights, and here's my review: 
---
The room was spacious and cozy. 
I stayed in an Executive Deluxe Room, and stepping into it felt like entering a cozy haven—seriously, it was like a big, warm hug. As a welcoming gesture, the General Manager left a lovely note on the coffee table with a plate of yummy desserts, which was such a nice touch! The room was way more spacious than I expected, providing me plenty of room to stretch out and just chill, and let's not forget the view—I had a cityscape view that was truly Instagram-worthy.
The room was equipped with everything I needed, and it even came with a yoga mat and a set of dumbbells for a quick workout. The bed was very comfortable—it wasn't too hard or too soft and had 2 pillows and 1 throw pillow, which was perfect for someone like me who always requires more than one pillow for a restful night's sleep. 
The bathroom has both a shower and a bathtub, along with all the essential supplies such as shampoo, soap, toothpaste, toothbrush, comb, and more. Additionally, housekeeping services are provided daily.
---
The location is considerably close to the waterfront.
A trip to Kuching wouldn't be complete without a visit to the waterfront. While I had previously stayed at the Hilton Kuching, which was much closer to the waterfront, my experience at the Pullman Kuching was equally delightful. It only took approximately 5 minutes of walking to reach the Waterfront from the Pullman, and I noticed many eateries along the way.
---
Extremely pleased with the food. 
When it came to breakfast, I could decide between having my breakfast in the Executive Lounge on the top floor for a more private and exclusive start to the day, or down in the restaurant on the ground floor, for a shared morning experience where everyone goes to eat. I was drawn more to the restaurant downstairs because it offered a wider variety of options compared to the Executive Lounge.
The range of options was quite impressive; they covered everything from different types of cereals and fresh salads to traditional dishes from Sarawak, classic Malaysian breakfasts, and even hearty Western selections. If you're into pastries, you're in for a treat because there were plenty of them to choose from. Fruits weren't in short supply either; buckets filled with whole red apples, green apples, oranges, grapes, and bananas were set out and ready to enjoy, along with sliced options like dragon fruit, watermelon, papaya, pineapple, and honeydew. To finish off the breakfast experience, there was a coffee machine along with various fruit juices to pick from.
For those seeking to enhance their dining experience, there's also a bar conveniently located on the ground floor called Deja Vu Bar.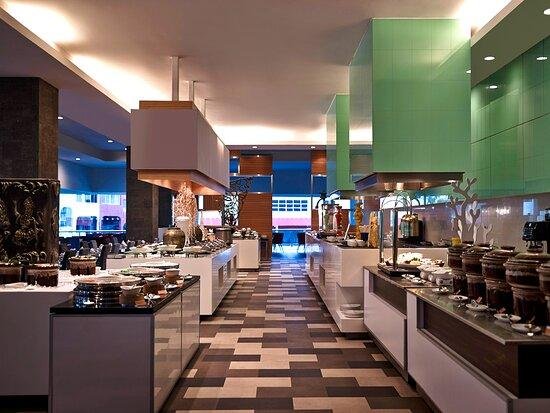 ---
The staff were friendly and helpful.
From the moment I arrived, the bellboy greeted me with a warm smile and took care of my luggage, getting it to my room safe and sound. Checking in was smooth and easy. The staff at the front desk were polite and quick, making sure everything was good to go. Their constant warmth and genuine greetings every time they crossed paths with guests created a welcoming and pleasant atmosphere that was both inviting and delightful. 
---
Will i come back?
Absolutely yes! The amazing time I've had at Pullman, Kuching has made a strong impression. From the friendly staff to the comfy room and delicious food, everything was top-notch. Looking back, it's an easy decision: I'll be coming back for sure.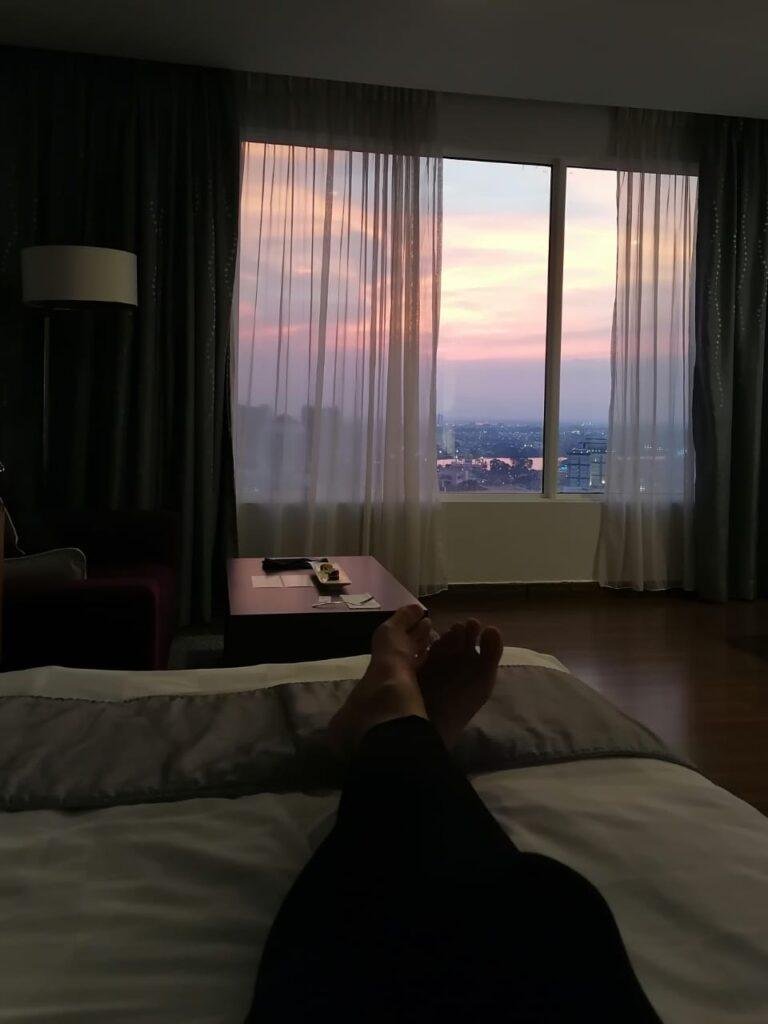 X, Hani.